Almost two years in the making, J-Carter's album Time To Shine will be released next month and it makes for the perfect introduction to the artist and his creative work, as well as offering up a go-to record for hip hop fans who want something fresh and a little left of the expected.
The album opens with Get Up Off That. A somewhat delicate jazz ambiance accompanies a calming rap flow that immediately presents these uplifting, inspiring ideas – great vibes – as well as an instantly memorable hook melody that works hard to stay with you. J-Carter's voice has a definite touch of identity to the tone and it brings with it a performance style that adds to this individuality. Got it Going On follows with a much brighter, more upbeat and infectious soundscape, and a quicker pace that really brings the high energy and vibrancy into the mix.
HipHop I Like is just one example of the unwavering lyrical mastery that makes up this project. Musically the entire album offers up a generally hopeful and positive set of vibes. Lyrically, there's so much to take in and appreciate. The verses confidently keep the balance strong between story telling and personal reflection, making the songs both accessible and honest – you can relate to it, or you can escape to it.
Hold Mine Down and I'm On It take on fresh concepts once again, the former brings about a certain attitude and darkness that really stands out among the rest of the project. The latter tackles the skills and confidence required to make rap music that hits hard. Keep Away seems to follow on logically, bringing back the lightness of that summertime sound that really makes you want to drive fast with the top down.
Things take a slightly different turn with Love Me For Me. As stated earlier, J-Carter works hard to hold on to that balance between the uplifting, the widely accessible, and that which is much more personal or deeply human and real. Certain moments within the project touch on issues and perspectives that matter, which in turn adds to the overall positivity of the project – not accepting less than you're worthy of, but also being grateful for the little things, the beautiful things we often take for granted.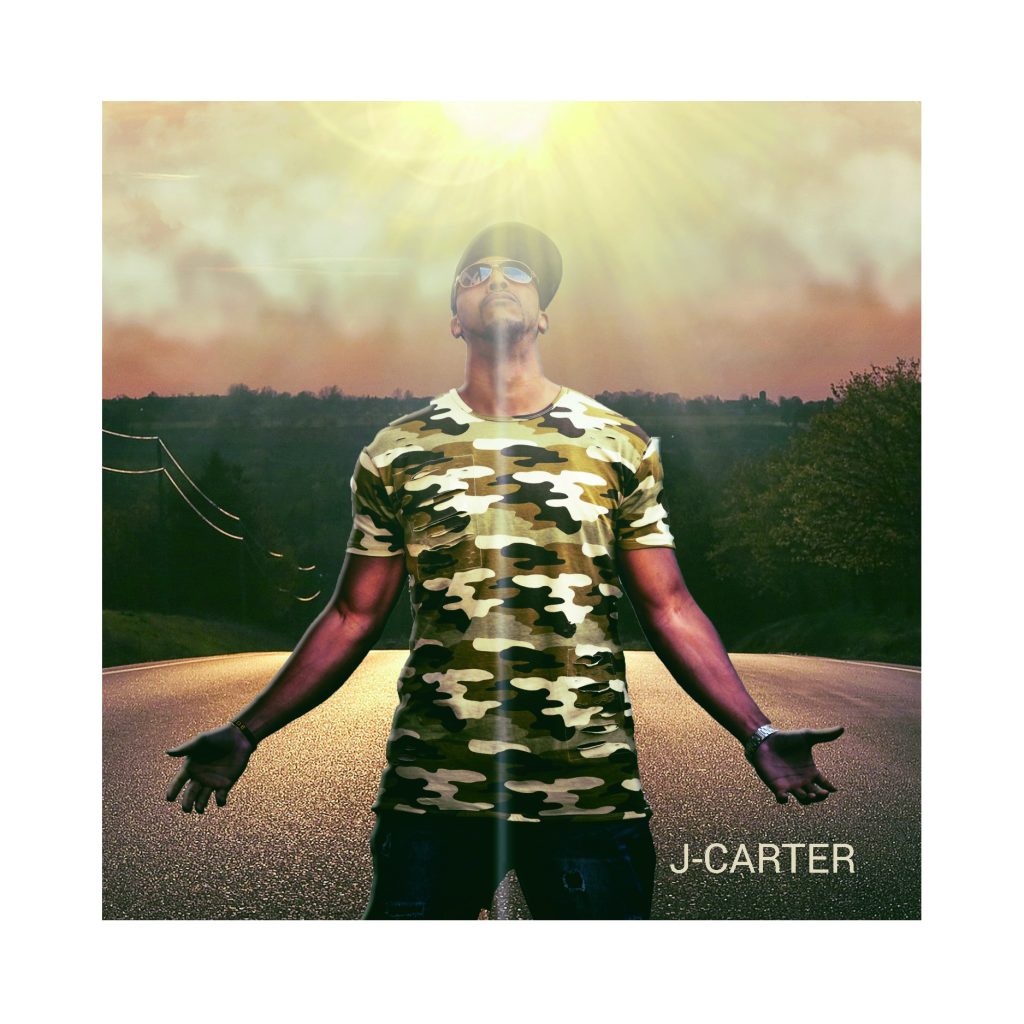 There are one or two moments within this project that bring about a certain level of darkness or something a little more serious and reflective than the lighter, optimistic tracks. Take Me Away is a stand out moment, the music is delicate again, the story telling is emotional and real, painting a clear series of pictures – the artist outwardly and naturally relating to the bare humanity of his audience. The title track hits with impact afterwards, then Who Here Wit Me cranks the pace up sky high – energizing you, offering intensity in both the soundscape and the vocal performance.
The time it's taken to complete this album makes so much sense once you find yourself lost in the midst of it. Nineteen tracks make for a classic hip hop project that will last you as long as you need it to. The music on the whole will make you feel great, confident, capable. Certain moments will connect with you on a more personal, thoughtful level, and certain other moments will undeniably provoke deeper thought – the considerate side of hip hop, the conscious side of rap. Hate Is Great is a strong example of this – the title alone intrigues and draws you in, then once again J-Carter offers up the story telling and personal experience to really deliver the concept.
You get so much from this album. J-Carter makes music for both the sheer love of the art form and to try to make a difference in the world, all the while offering up something new and exciting for hip hop fans to embrace.
The album Time To Shine drops on February 9th. Find & follow J-Carter on Twitter & Facebook. Visit his Website for more information.