J-Carter always drives with passion and a dedication to the cause – this upcoming album Take Hip Hop Back is no exception. The project kicks off with the explosive Ain't Trap Enough and continues to offer up everything the title promises and more from there on in.
J-Carter's flow on this project is endlessly impressive, there's an intensity to many of the bars and often to the pace of his delivery, but there are also many moments of calm and quiet confidence; as well as of musical bliss. That voice is familiar now, having heard his previous releases, and this album sees the rapper really find himself as an artist and produce a sound that's rooted in his own creativity and sense of character. The 31-track project is immense in content, never wavering and never offering anything that could appear as simply filler.
Fake Cats Fall Back is an early highlight for its dark, ambient vibes and the theatrical performance and play between the voices. Frontin' For Nothing is another for the sheer energy and speed of those verses and the detail that comes with it. There's depth to the writing and you pick up on this quickly and revel in the exploration that follows.
There's also a fair bit of eclecticism on the album – arrangement is important, and moments like Hoping For Better Dayz bring about a smooth jazz vibe and a hopeful mood that offers calm and a collected, optimistic view of the world. This is a personal favourite for its loving tone and the uplifting nature of the soundscape. In Love With Poverty is another piece that sets a similarly low-key mood, though this is more reflective and melancholy – yet another side to the songwriter emerges, and you appreciate all of these qualities for their realness and the professionalism with which they're presented.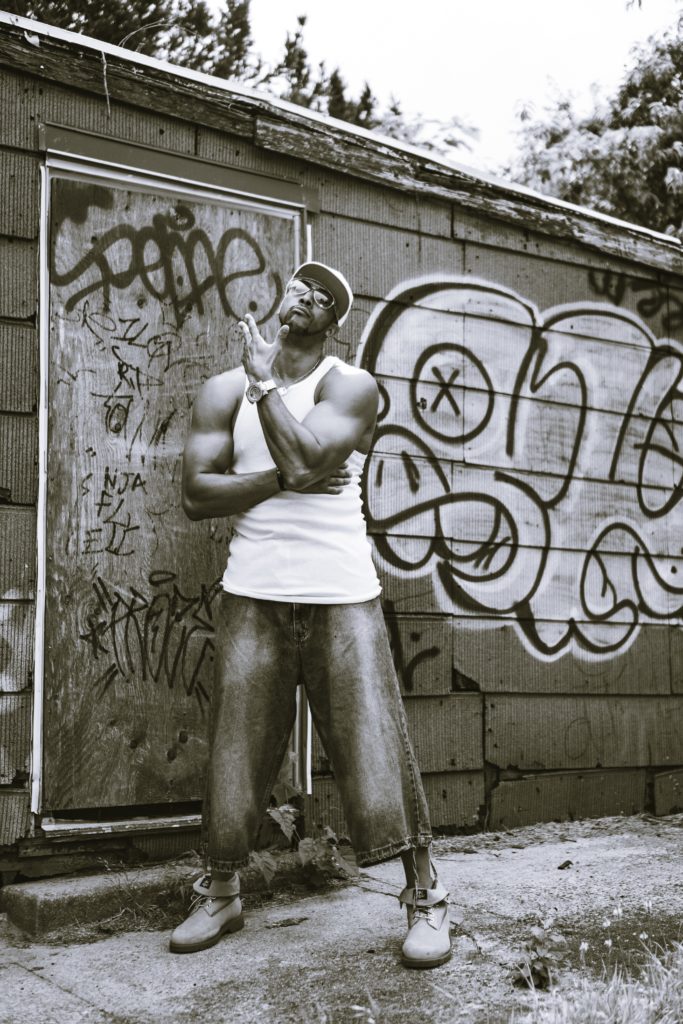 There's as much musical variation on this album as there is lyrical prowess. A fair few superb melodic moments appear, soaked in soul and positivity, showcasing a thoughtful artist with a genuine love for and connection to music. It Keeps Rainin and Let It Go are just a couple of a beautiful examples.
In terms of flow and those heavier rap vibes, Rush The Floor lights up the latter half of the album with an intense pace and an EDM-inspired level of weight and energy. Spit Fire works further to keep that delivery captivating and impressive – the feature here is great, the back and forth between the two makes for a definite highlight. After all of this though there are still some gorgeous moments of soulful delicacy that help bring back a mellow groove. Stop Comparing Me is a fine example.
The album's title track is one that leads with a raw hip hop aura and another intense and relentless rap performance. Later on, The Society's Dying stands out for its relevantly conscious lyricism and the nostalgic nature of the movement and the music. This bundle of tracks towards the end undoubtedly offers some of the most striking and considerate moments of all. You feel a better understanding of the artist, you witness some great bars and beautiful music, and you're prompted to consider the world and your role within it a little more intentionally. We Gotta Change It is just one of many moments that lead you down that pathway.
J-Carter has poured his heart and soul into this project, and as suggested earlier – the collection delivers precisely what the title promises. There's depth and skill intertwined throughout, and musically the playlist never ceases to embrace and impress the listener. Absolutely worth tuning in for.
Take Hip Hop Back will be available on April 19th. Find & follow J-Carter on Facebook & Twitter or visit his Website.