InternalEye is an artist who skillfully blends organic musicianship with soundscape design, uniting the best of both worlds, and all the while incorporating clear emotion, intention, and a consistent and careful awareness of his audience.
Find Your Silence (feat. Sam Chase) begins the experience and introduces a guitar-led ambiance with more than a few unexpected flickers of character and colour. A mellow and poetic hip hop verse later on helps introduce a provocative level of purpose. Questions are posed directly to the world and the listener in particular, How will we breathe if we cut all the trees… how will we love if we only watch violence – environmental and societal references that involve us all. The clever touch is that these come in later on – once the music has enveloped you and begun to really work its natural magic.
Following the opener, You came is an early highlight, musically stunning – a heavy yet muffled beat contrasts with the soulful swagger of a freely meandering electric guitar solo. The layers work beautifully together, creating a dreamlike and thoughtful ambiance – within which your mind can wander to great depths. A personal favorite, gorgeously uplifting, slightly nostalgic, addictive and very easy to listen through on repeat.
At the End of the Tunnel trickles into the room almost like a distant sound check. Hints of guitar and bass are met with glistening high notes in the outer layers. The mellow vibe works well here, there's optimism, even joy. The track feels a little more spacious than those which surround it. Being follows and continues this rather blissful sense of positivity and possibility. You feel content in this moment, and with that comes gratitude, which – if you let it – can help you gather clarity and focus.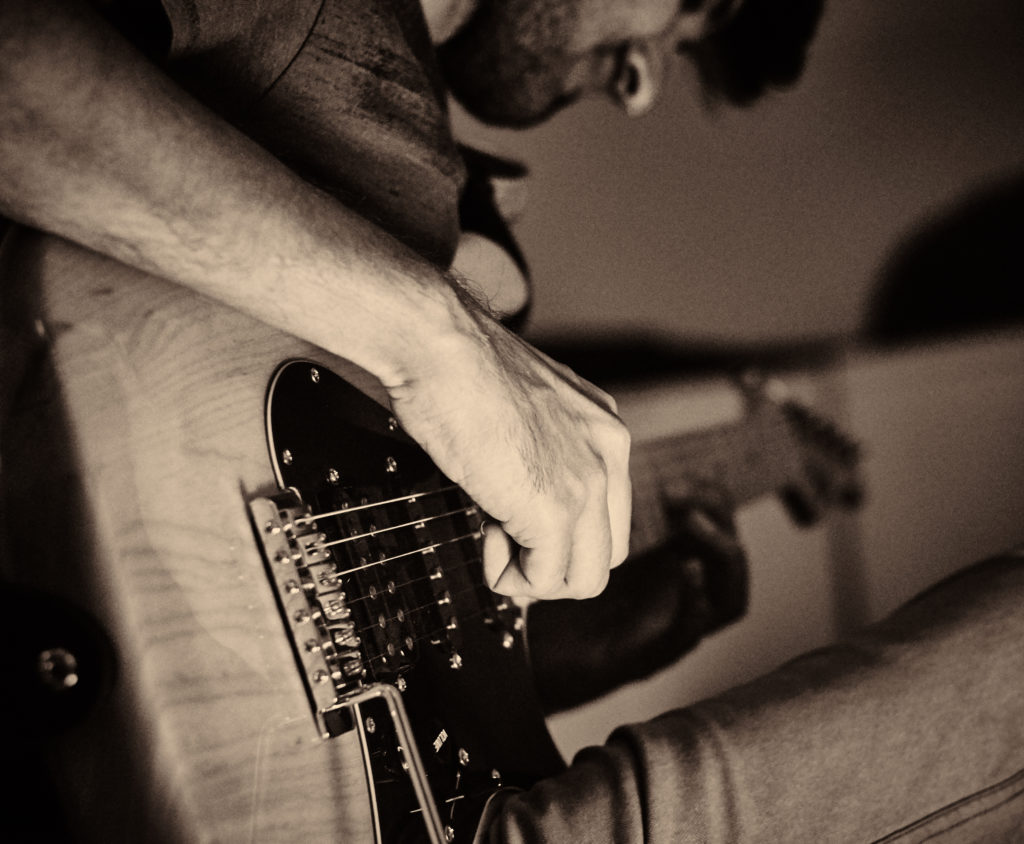 Breathe leads with a slightly more raw and live-sounding guitar part – musically impressive, acoustic so as to give you a glimpse of the artist performing in a live setting. The musicianship is second to none, but what lets that shine all the more brightly is InternalEye's creative reach when composing original soundscapes. There's something quickly mesmerizing about the vast majority of this album.
Orbital is another personal highlight for the way the artist has blended so many intricacies together to such a smooth and hypnotic result. Though these are qualities that run throughout the album, this particular track offers a journey that's again partly uplifting and partly soothing – depending on what you need from it.
Who follows on and brings in a slightly tribal array of rhythmic vocals, gently whispered for the most part; the organic sound of a piano lightly guiding the way. Artificial Illusions then takes you through a near-sci-fi venture, a structurally complex piece with various changes in intensity and volume; a fitting representation of the title concept.
Taking a turn for the slightly unexpected, at the final hurdle, the track In too Deep emerges with a notable level of melancholy and uncertainty. As it progresses, this soon becomes one of the most captivating and immersive compositions on the project. Dashes of organic guitar work – Southern-style licks, instrumental details of a similar background – meet with the retro synths of the EDM world, though all of this is second in effect to the chords chosen and the melodies formed. Simple, short riffs appear all around, rhythmic and easy to familiarise yourself with – easy to lose yourself amidst. A simple and wonderfully creative piece of music that showcases a final artistic twist in underlining the creative potential of InternalEye.
Find Your Silence turns out to be the perfect name for this collection. InternalEye is a deeply thoughtful and skillful musician and composer, and this playlist in full makes for a truly beautiful and inspiring way to spend an hour. The music throughout provides a lasting breath of fresh air.
Download or stream the music here. Find & follow InternalEye on Facebook, Twitter & Instagram.