Introducing a creatively emotive, sublimely ambient collection of original compositions – brokenXchanged marks a personal deep-dive into recovery and overcoming; an artistic pathway towards acceptance, following an unthinkable tragedy.
The six-track album washes over with immediate weight and warmth, but unites this with a hint of melancholy or uncertainty, as Never Does Go Away slowly but surely fills the room.
Organic strings and hints of dramatic rhythm in the distance meet with synth-like fragments for a slowly encompassing energy; the sort that allows the mind to wander freely, and the heart to feel the ache of where it goes.
From a composition and production stand-point, there's cinematic intensity and familiarity to the sound-design, but as the project continues, we notice more and more intricacies – electronic and structural nuances, which seem true to this artist; inamomentimalive delivering precisely what his AKA implies – a sense of life, of being alive and awake within the moment.
When Life And Death Kiss follows the opener and these threads of identity are suddenly profound and powerful. The sound of children playing, laughing, provides a heart-breaking reminder of the death of the artist's young son; the tragedy that ultimately lead to this array of musical expression. This piece turns out to be stunning, euphoric and mighty, layering up-front piano amidst the strings and space for a truly intimate, genuine and emotive mood.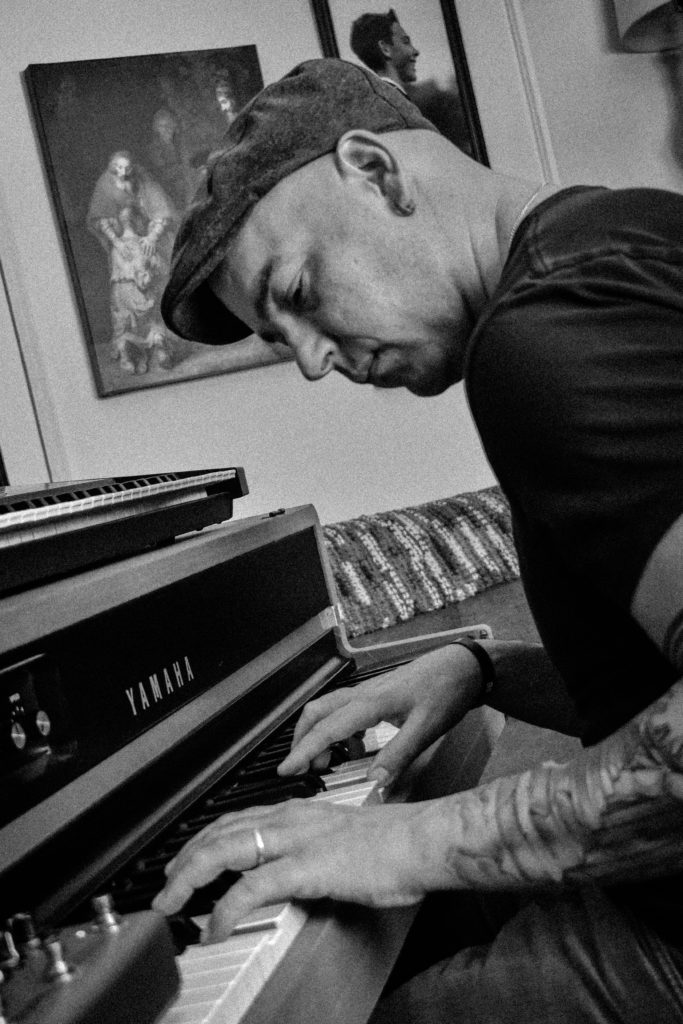 It Hurts To Remember prompts a state of being for the listener that seems again perfectly well-connected to its title. Sadness intertwines with longing, electronic sound-play intertwines with organic detail to reflect this – a warped sort of pulse, subtly moving things along.
Subsequently, we get Hurts More To Forget – a title whose impact hits with undeniable strength, even before the music has started. The pain of the situation, the anguish of loss, particularly that of a child, is unimaginable for many, but this music has the effect of creating superb empathy – taking you there, promising peace and chaos united under this blanket of humanity and understanding.
Each four to eight-plus minute journey here is something of its own worth embarking upon. There are, however, similarities between – traits and styles, recognisable and holding the project together; not unlike a movie.
Again I Feel Light is heavy, distorted yet still euphoric, rising to intensity and falling back into delicacy as the possibility of peace or overcoming linger in the distance; on the other side of this great mountain that is heartbreak and seemingly endless struggle. This composition offers an incredible feat of artistry and is well worth experiencing in and of itself.
The closing track also makes perfect sense in its quiet, spacious beauty. As the shortest piece of the collection, Clothed in Divine Brilliance makes for a concise and striking way for things to end.
From great pain comes great art – a sad yet universally considered truth. This album is a dream to escape into, being all at once immersive, beautiful, and achingly poignant.
Check out inamomentimalive on Instagram or visit his Website.