Faultless lyrical outpourings captivate with ease as the blissful and gripping, deeply moving and poetic Therapy Session kicks off the brand new EP A Lonely Winter from an unforgettable IJ The Kid.
Easily one of the most impressive projects to stand tall at the start of 2022, A Lonely Winter utilises poetic integrity, sharp lyrical abilities, and a humble musicality, to draw in and connect with even the most finely tuned hip hop fans.
Musically simplistic to a degree, the opening track creates a mellow vibe yet intensifies this with a devoted rap performance that makes fine use of clever wordplay, intelligent framing of ideas and personal anecdotes.
This high-octane delivery energises the room in an instant, and the clarity and confidence of the voice within the mix quickly shines light on the talent and sharp writing skills of IJ The Kid.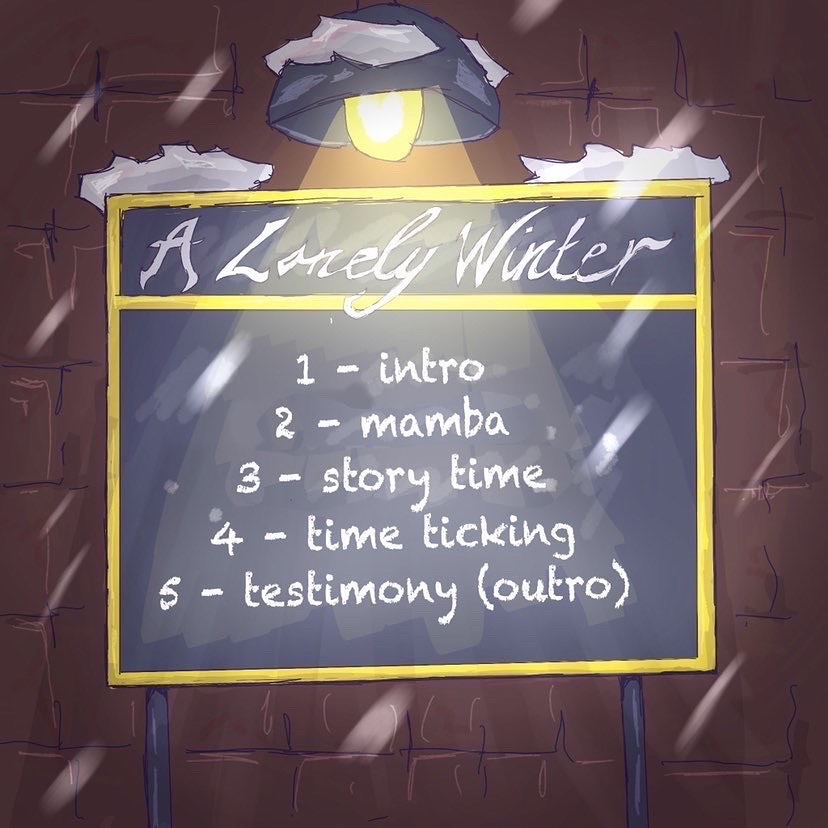 Mamba follows and switches gears musically for a structural shift in direction. Soon enough the voice is recognisable, up front and centre to drive things with confidence, character and integrity. The pace of the bars means that listeners feel naturally inclined to revisit the track, and indeed the project in full, to capture every reference.
Story Time offers a nostalgic, humble piano-lead, and highlights a varied flow and clear sense of soul as IJ delves into his own backstory and family values. A notable favourite, simple yet striking and well-placed as the central track on the project.
We get a similar vibe from Time Ticking but now IJ adopts a more contemporary rap style, further developing that boldly versatile edge that helps set him apart. Outro follows and keeps things optimistic, bright and heartfelt at the final hurdle.
With each track coming in at barely two minutes, A Lonely Winter needs no such thing as filler or falseness to make itself known. IJ The Kid connects with truth and talent, and the organic embrace of the music lets these qualities shine well.
Download the track via Apple. Check out IJ The Kid on Twitter & Instagram.