HVDVCE offers up just over two minutes of hard-hitting and genuinely creative, alternative hip hop on this latest single Sleep Pills. The Sweden-based artist drives with a lyrical story-line that sticks to its guns throughout – and meanwhile, this rightfully haunting soundscape loops out around you; enveloping you in this sense of insomnia and a sort of inescapable yet calm darkness.
When the track first fires up, you get a slightly industrial sounding EDM vibe – those opening bars of music present a level of rising anticipation. The beat that later kicks in does effectively seem rooted in electronic dance music more-so than classic hip hop. Though the general groove and pace suits a classic rap style, the various layers that give this ambiance character seem mostly free from outside influence. The use of a repetitive riff and a simple beat are classically hip hop, but the specific creative choices here seem to stem from a broader range of inspirations, and that works in the track's favour for sure.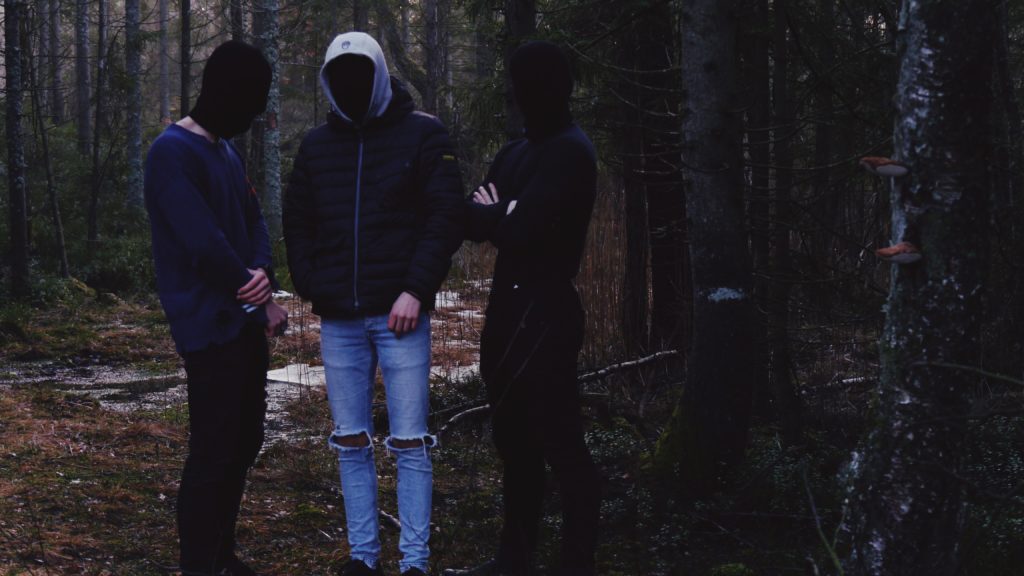 Vocally the sleepy tone and delivery of these lyrics suits the mood and underlying sentiments pretty perfectly. That voice seems genuine, the story-line seems truthful, and the entire track works as a unit to highlight its central concept. It's easy to escape into the moment thanks to that quiet presentation. The voice almost whispers the details to you, varying slightly later on to offer a touch of dynamic, but for the most part holding tightly to these select few moments that are easily memorable.
Sleep Pills seeks to let the artist feel understood, but at the same time – it reaches out to understand those who live in a similar way; those who consistently burn the candle at both ends. It works well in this respect, becoming the kind of alternative anthem to make isolation feel less unsettling. The track stands out right now, for sure.