Celebrating the power of collaboration, the strength of more minds than one, working in unison – Hooyoosay introduces an elusive and ever-changing group of musicians with a shared passion for creativity.
Offering up five original tracks, each with a unique mood and intention, the project Strange, Elusive You showcases a bright and colourful sound that genuinely walks to the beat of its own drum right now.
Happy, ever so happy is a fine example of a song that wholly and truly represents its underlying intentions – those implied by the title – in a clear and unquestionable way. Leading with a mildly calypso-like rhythm and soundscape, the song features a gathering of vocals, an explicitly joyful melodic progression, and a simple ear-worm of a hook that makes certain you know where you are.
Following this as an opener, something of an eighties groove emerges for All I do is call your name. There's a coolness to this one, a sense of swagger, late-night observation, poetic reflection. The set-up is somewhat retro, almost cinematic in detail, in how these classic layers build up and envelop the listener. Great riffs, likable vocals, and a relatable yet refreshingly approached subject matter.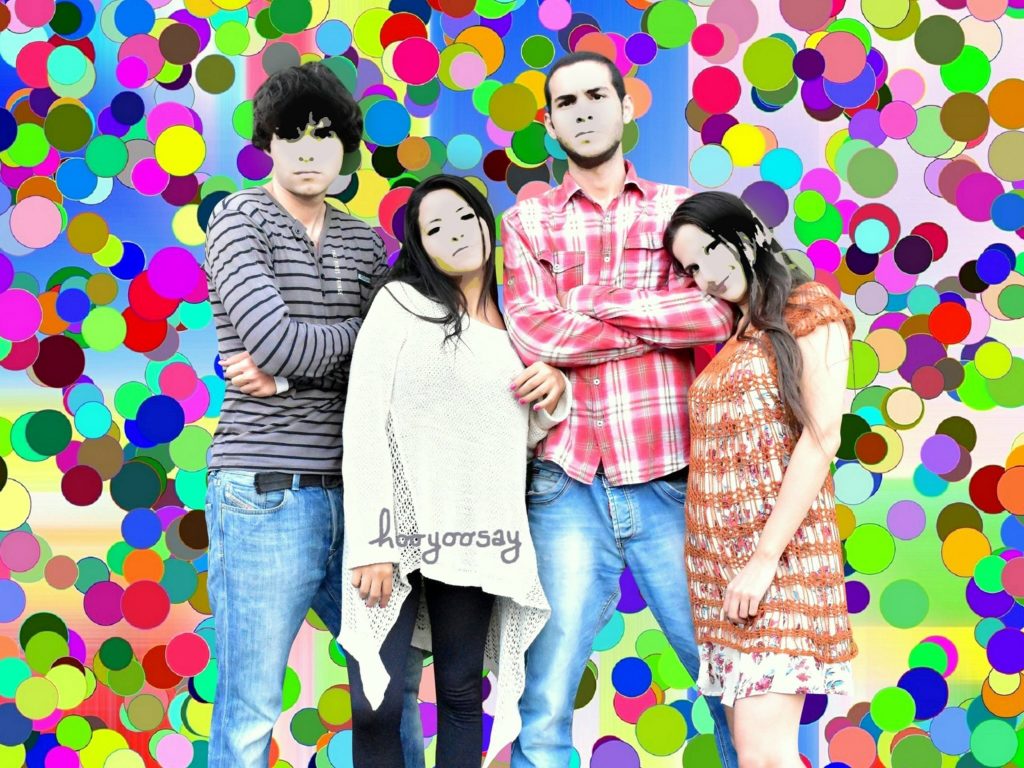 The EP's title-track pours through with more of those choir-like vocal layers, and a fascinating balance between melancholy and optimism. The title and hook line repeats from the offset, proving strangely hypnotic, meandering through various melodic moments to give off the impression of change. Then everything falls away, and a keyboard-led verse presents spoken word descriptions that intrigue and captivate. A brilliantly unusual, interesting and bizarrely satisfying piece of music and performance.
When you get Huguette injects a touch of vintage-gamer vibes and humour. Another well-structured, theatrical song, with a strong use of contrast to help keep you interested and involved. There's a clear sense that this is the sort of piece that would draw a lot of attention in a live setting – perhaps it could even come complete with dramatic performances or choreographed dancing. One thing's for sure – every one of these five songs is uniquely creative in its own right; a sure testament to the shared love for the art of making music that brought it all to life.
Olla Doo brings things to a funky, almost Gypsy-folk-soaked finish. An instrumental piece with plenty of energy and movement. A likable soundtrack, with an organic sound – again tempting you to explore the possibility of a live show. Jazz and blues licks rain down amidst a relentless rhythm that compels you to move. A great finish, just when you thought you knew what to expect from the band.
Hooyoosay make and break their own rules consistently, and it's refreshing to listen to. I look forward to hearing where else the music takes them in the future.
Stream the EP on Spotify or download it via Bandcamp. Find & follow Hooyoosay on Facebook & Twitter or visit their Website.