Holly Zell introduces her creative and soulful approach to organic pop songwriting in a vast and varied way on this album. Cool Dreams has a fresh but simultaneously comforting feel to it, seeming partly nostalgic – Natalie Imbruglia came to mind during the opener (In My Skin), the acoustic guitar and the girl-next-door vocals – and partly something completely new. As things progress, you quickly warm to the unique nature of her writing, her poetic expression, and the way she builds her melodies and the soundscapes that support them.
The vibe changes direction quite distinctly as Cool begins to play. Distortion replaces purity, a simple rhythmic vocal with short lines drives the intro, though even this evolves to become something more delicate and with some longer form lyrics. This feels like a retro pop track with an edge of unpredictable structuring; again adding that dash of modernity. The switch from the darker tones of the verses to the absolute lightness and joy of the hook is really interesting in this setting.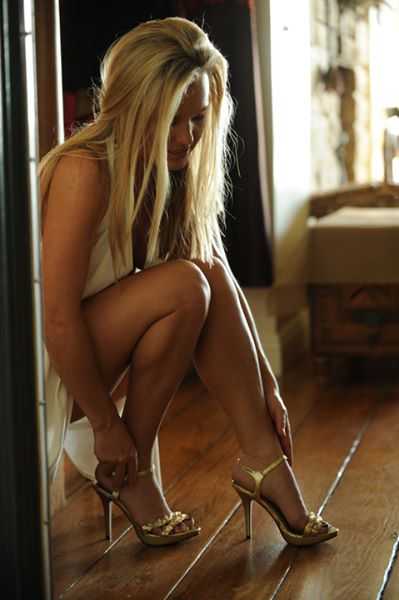 Dreams takes the acoustic guitar work to new heights, a dramatic and emotional soundscape with a melancholic vocal and some poetic, scene-setting lyrical imagery follow. If you've missed the eclecticism of artists from yesteryear, you're likely to find a lot to love about this project. This particular song feels fit to fill the backdrop for a film or piece of theatre.
The River follows and presents a piano-led ambiance and a breathtaking level of contrast between Zell's breathy, passionate vocals and the space surrounding them. This grows to be a stunning piece of music and performance, loaded with imagery yet again, mighty in the way it rises up – the hook hits with immense impact. A definite highlight. These songs have all been beautifully, thoughtfully crafted, and flawlessly performed.
Too Bad reverts back to a stylish and funky sort of pop feel. The story-line is more laid-back and literal, observational. The pace picks up for a while and offers a cool thread of carefree electronica. It Happened afterwards fuses the piano and the acoustic guitar in a gorgeously organic, almost live-performance-style manner. It's an intimate and revealing song that offers vulnerability and honesty in a way that's easy to relate to and connect with. Then you get the classic and sultry jazz tones of Full Moon Rising, a welcomed change in direction, bringing a fair bit of character and swagger to the collection. This song is easy to hear on repeat, offering those addictive, simple and smooth vibes that you can really escape into.
You can't stop the wolf from running, she's too hungry for her prey… 
Things take a turn for the notably more atmospheric and gentle with the aptly titled Calm Water. That eclecticism again shines brightly – Holly Zell has a passion for music that spans much further than a single genre. This song veers off in a near-operatic, deeply heartfelt and peaceful direction. It's a minimalist and dreamlike experience that floats through in stark contrast with what came before. Forever Dancing follows and injects a final dash of seductive jazz into the playlist. Zell's whispered vocals meet the personal intimacy of the lyrics in a wonderful way.
This Broken Heart is the final song and leans back towards those organic, folk-pop elements. A simple piano part, a flicker of strings, and a distinctly emotional, captivating vocal performance fill the room. Zell fuses personal turmoil with a more accessible sense of togetherness and possibility – it's her song, clearly, but it feels like it could hold just as much value for its audience. The sadness of the verses is overcome by the optimism showcased later on. The song leaves you with a sense of self-empowerment, a feeling that things can and will get better. It's a mellow but dramatic piece of music and performance and makes for the perfect way to finish up this album.
Holly Zell has something quite special and currently very unique about her writing and her musical approach in general, not to mention an unstoppable and ever-impressive singing voice. So many stages await this kind of talent and genuine love for performance.
Find & follow Holly Zell on Facebook & Instagram. Visit her Website for more information.