Naturally balancing gritty rock vocals with emotive long-form melodies and often piano-led arrangements, Hello Fiasco drive with strength of identity and lyrical depth, throughout their powerfully moving album Find The Shoreline.
Something of a bravely revealing opener, It Makes Sense proves refreshing in both style and substance. The lyrics intrigue, connect for their honesty and vast relevance, and the hook quickly settles in for that resolving familiarity.
Alongside this, things progress from piano through pop-rock weight to the unexpected warmth of strings, across this increasingly harmonised and vastly moving set-up. It's a sound all of their own, pop-punk vocals intertwined with a considerately crafted musicality, and writing that touches on aspects of life and intimacy in a genuinely new way.
As the project goes on, all twelve songs offer something equally new. The sound is secure as Hello Fiasco – the voice, the depths, the longing and the passionate build-ups – but otherwise there are plenty of fresh and notably human ventures to delve into.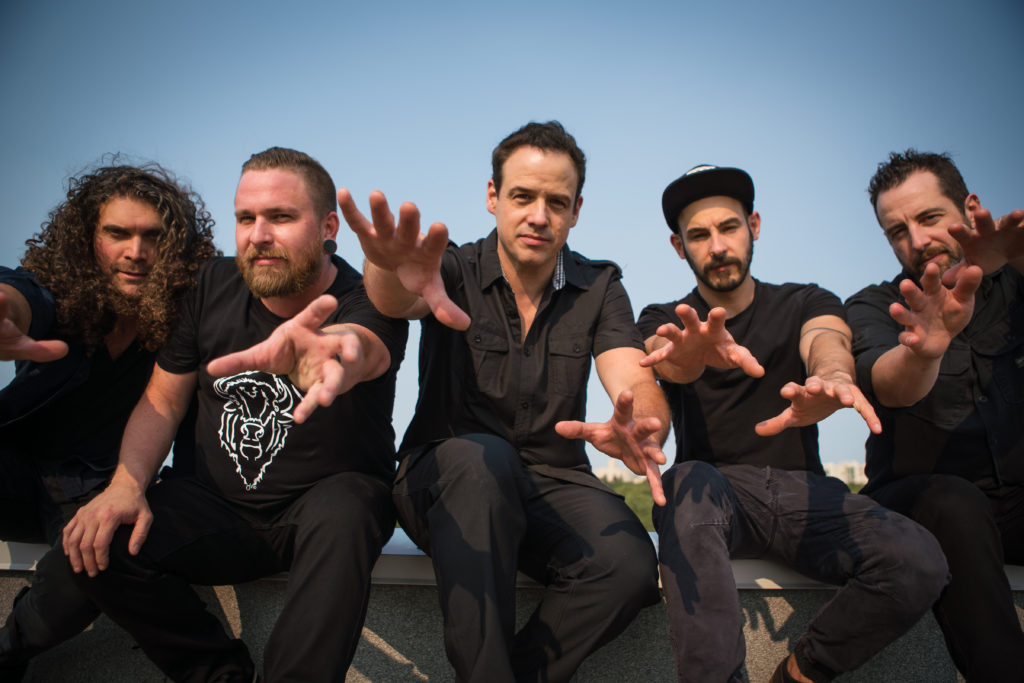 Hold Me Close is an early highlight, rightfully having amassed over a quarter of a million streams in its short time since appearing on Spotify. The style is again creative, unpredictable in structure and energy, but ultimately interesting, uplifting and powerful as it gathers momentum. This fusion of rock intensity and pure vulnerability, the contrast between the crash of the drums and the sheer desire of the term 'Hold Me Close', feels authentic and mighty.
Elsewhere we get that contrast mastered further still, such as between the high-energy moments and the softer acoustic ponderings of songs like the beautifully hypnotic Before Time Leaves You. The band aim straight for the heart, writing from a place of contemplation and soulful awareness, and everything from the lyrics to the performances to the overall production reinforces this quality.
Consistently surprising their listeners is an absolute strength of Hello Fiasco. Consider the harmonised vocal choir of You Don't Want Love, its subsequent early 2000s pop-punk structure and back and forth from pace to near-a-capella closeness. The stories and melodies and progressions always sound genuinely original, whilst the style weaves in dashes of multiple genres for a truly eclectic listen.
Loaded with riffs, catchy hooks and longer-form meandering verses alike, this project is musically impressive and conceptually inspiring all at once. Easy-going anthems like Gorgeous Girl inject a level of nostalgic fun, almost Brit-pop-esque to a degree, and softer ballad-kissed songs like Listen To Me, and the wonderfully warm Atlantis and Compatible, offer a welcomed arena of calm.
Chess is a personal highlight, an energetic anthem with catchy moments and a clear sense of volume that urges you to witness it at a live show. Words Are Fast is another for its juxtaposed degree of profound thought and poetic, provocative softness and hardship combined. Then there's the nineties-esque, festival-ready Worried Sick, with fast-paced power chords, lyrical realness, and that fine build-up towards another anthemic drop.
A fascinating band, in short – great songwriting, musically faultless and creatively interesting, managing to achieve a subtly quirky status without sacrificing the familiarity and comfort of renowned building blocks. The album feels like a breath of fresh air for modern rock, and fearlessly blurs the line between mainstream and alternative traits, for a consistently engaging listen.
Find the album on all platforms from August. Check out Hello Fiasco on Facebook, TikTok, YouTube & Instagram or visit their Website.