Fresh from the upcoming album imago, shut my eyes is a powerful and conceptually thoughtful new single, which introduces the unique creative sound of Slovenia's Hei'An with both style and substance.
Building up slowly, allowing the ambient, cinematic intensity to gradually envelop listeners, shut my eyes explores unsettling realms of audio, complete with synth-strings and human screams, a rising volume and horror. The opening spoken-word segment leads you into this, but there's nothing more of lyrical presence to cling to – the experience swallows you up, and your imagination effectively fills in the gaps.
The song's latter half adopts a more live-instrumental feel. Here we get the clear driving mood of the guitar riff, and hints of a passionate melodic vocal outpouring in the distance. This progression repeats and repeats, raining down drenched in reverb, intensifying consistently and proving deeply emotional with each new bar of music.
A hint of rhythm leaks into view, multiple layers of vocals collide and intertwine, music and manic uncertainty meet beneath this wash of noise and wonder. Then everything comes to an end.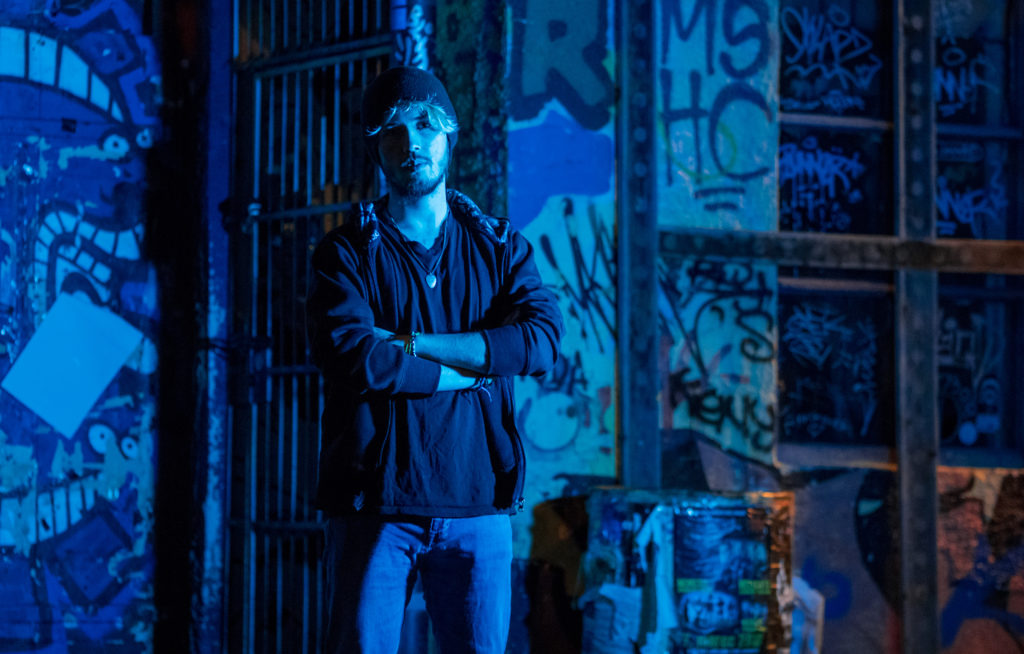 To say this is typical of the sound of the new album is partly true, but also quite irrelevant. The second single time to go introduces a similar instrumental set-up and mood, but it's more musical, led by clear keys and melody and poetry. Later the classic darkness and weight of post-metal kicks in, the song continuing to be lyrically dense so as to captivate for this notably human element – there's even a touch of electronic sound-play during the final third – and all of this runs through for over six minutes.
Hei'An have poured their souls into this music, and the results speak volumes on behalf of uninhibited, intentional creativity and musical freedom. imago is set to be a dramatic and refreshingly new project – well worth looking out for.
Check out more music via Soundcloud & Bandcamp. Find & follow Hei'An on Facebook & Instagram.