HazyJane shine brightly with a classic and comforting pop-rock sound on this latest EP. The conceptually framed project unites the four seasons – Temporibus being a Latin term for in the times or seasons.
Beginning with the delightfully organic and melodically entrancing If I Told You, the band quickly ignite a sense of lyrical intention and prowess on this record, offering up an energy and poetic approach not unlike the hits of Fleetwood Mac or The Corrs – managing to actually fall upon land something of their own. Great songwriting meets with natural, authentic musicianship and flawless performances – effectively presenting a calming balance between soft-rock vibrancy and vocal smoothness and delicacy.
As On A Side Street pours through, you get more of a shuffle of a beat, a conversational style vocal lead, and a feeling that this is far more inspired by the likes of The Beautiful South than anything else. As it continues, the dynamic offered up by these paired vocals works brilliantly in favour of the song's energy and underlying concept. There's a simplicity to the writing, but this helps it connect more broadly in the way that mainstream pop-rock tends to. A definite highlight, a brilliant groove and a song that you may find difficult to shake from your mind after hearing it.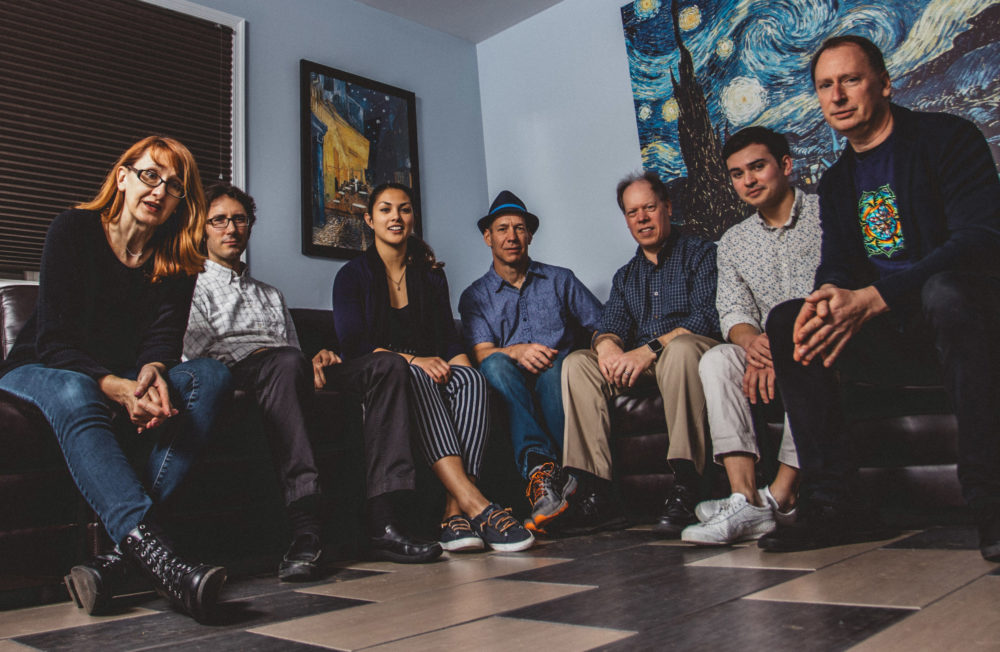 Taking time to consider the underlying idea that is Temporibus, the seasons throughout the year each bring different moods and different thought processes for most of us – the spring may offer hope, the summer can bring enthusiasm, the winter perhaps reflection or sometimes struggle (of course it's different for everyone, location playing a big part in that). As you think of this, the four songs on this project work beautifully to artistically portray those changes. It's not just the lyrics, it's the aura of each piece – the pace, the presentation, the detail.
Haunted makes certain to bring all of this back to the forefront. A notably mellow and somewhat melancholic piece of music and performance, one that stands out for its calmer pace and the simple back and forth offered by the strum of that acoustic guitar. The vocals too, they follow a more reflective pathway, meandering through these thoughts and moments in a tentative and appropriately gentle way.
Seeing a similar shift in energy, Future Ghost fills the room with stunning organic instrumentation – acoustic guitar picking and thoughtful solo strings lay the foundation for what is a gorgeously intimate and questioning piece of art. The song ponders the world in a spacious and personal setting, effectively prompting you to consider it too – and to follow these words along, falling under their spell as the music softly hypnotizes.
By all accounts, the energy and fullness of this EP falls away more and more so as it progresses. If you go back and replay the experience, this becomes all the more noticeable. HazyJane have done a grand job of representing this concept, the passing of time, the natural changes our environments and our lives go through. Furthermore, they've done it in a widely accessible and musically superb manner. The whole project is a joy to listen to, and to repeatedly visit – these songs each have a natural and timeless quality. Hopefully they can push through to reach the audience they truly deserve.
Check out more music here. Find & follow HazyJane on Instagram or visit their Website.