The UK's own Hazy Days are a force for the good of rock music right now. Storming through with their drum-heavy, organic and hard-hitting sound, the band present a live-show aura even via their recordings alone. They've released a number of brand new singles in recent months, alongside of bagging some exciting stages to perform on throughout 2019, and their latest offering – a song called P.T.T.D – introduces their sound in a manner that makes it impossible to ignore.
There's been a notably squeaky clean finish to much of the mainstream world's indie-rock offerings in recent years. The grit and uninhibited passion of times past seemed to be lost in the haze a little – enter the aptly named Hazy Days, with their raucous and unquestionably real rock sound; the sort that makes the classic and contemporary fans alike crave a live show from the moment those drums come crashing into the room.
P.T.T.D is an epic song, one that begins in a manner that feels as if you might be able to trace the lines of what follows, but one that soon enough proves itself to be as unpredictable as it is energetic. The post-four-minute piece sees the band present structurally addictive songwriting, powerful vocals, lyrical honesty – even vulnerability – and superb musical performances from all involved.
The track begs for you to listen more than just once or twice, there's something very raw about the sound but also something quickly infectious  – you want to know what this is all about; who they are, where this is going. The more you listen to their music, the greater the inclination to stick around.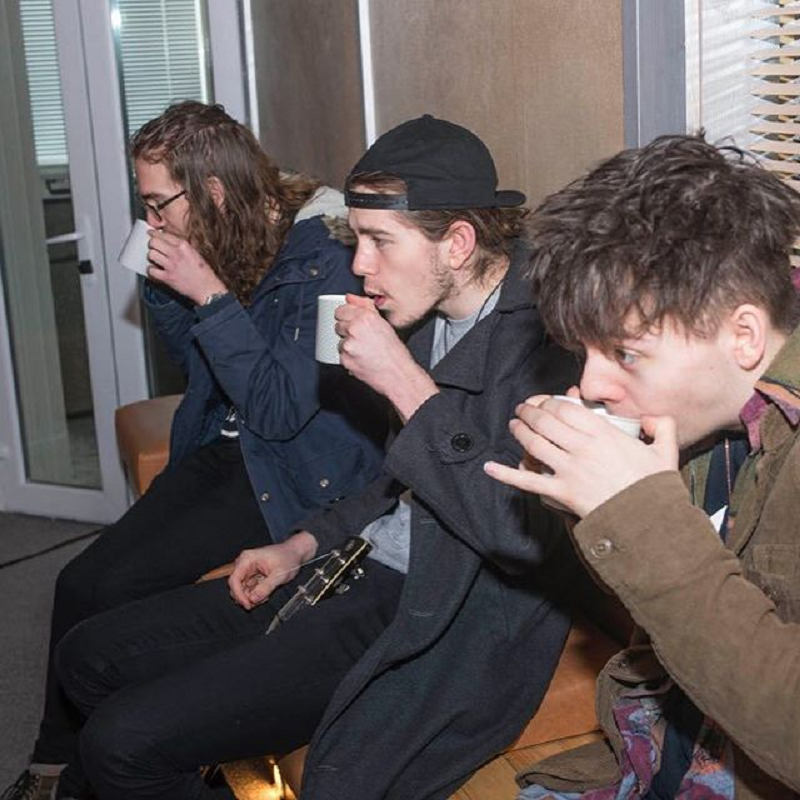 Open Road is another track that follows its own rules. Inspired by the near-grunge-like weight of classic rock bands from the nineties, Hazy Days consistently manage to tie in their own sense of newness. These ideas, this openness, this freely meandering electric guitar-work – and again, the explosive crash of those drums. You get lost in the uplifting escapism of the soundscape before you even stop to consider what the story-line is – then when you get around to that, things get all the more interesting and appealing.
There's something brilliantly free about the music Hazy Days make – a quality that once was the very essence of alternative rock music. The great news is there are already a handful of tracks available online, and the band show no signs of stopping any time soon.
From their recent catalogue, What A Lie brings through more of that distorted angst and energy – an anthem-like moment of pure rock power and conceptual depth. Doublespeak, on the other hand, drives with a gentler, more melodic style – still you recognise the set-up and that leading voice though; still this is very much the unmistakable sound of Hazy Days.
In addition to making killer tracks, Hazy Days are currently working with Yorkshire's Centre Stage for Martin House – a crucial fundraising event that you can find out more about here. There's also plenty to look forward to in terms of live shows and new releases over the coming months. They're an impressive band – hard working, expressive, unique and genuine; I look forward to hearing where creativity takes them next.
Check out their previous EP What A Lie on Spotify. Find & follow Hazy Days on Facebook, Twitter & Instagram or visit their Website.