Artist and rapper Hazel's debut mixtape is one that legitimately makes you wonder how this is the first project of hers to emerge. Balancing defiant storytelling with skill and creativity, there's a fine fusion of confidence and honesty throughout the tracks on the EP Da One, which introduces Hazel with integrity, talent, passion, and realness.
The first single to come through from the project is Scarred Heart, a superb place to kick things off. Immediately this vocal leads with subtle strength and an engaging, rhythmic flow. The story brings openness, a sense of drive and determination, even in the face of difficulty. You connect with the artist early on, and still these beats and soundscapes offer enough creative freshness to feel new.
Can't Trust brings another heavy beat and contrastingly delicate, soulful soundscape. Then you get hints of melody, a flow that consistently switches gear, personal outpourings alongside cultural references that again quietly but confidently breathe truth, authenticity, into the room.
Pressure mixes things up all the more so, a chaotic introduction cleverly highlights the very weight of the concept, this rising pressure; the uncertainty and then the utter swagger and pace of the flow. Angst and volume strike for the first time, though still Hazel's voice is somewhat laid-back – there's no need to shout, the words and the tone raise the roof by themselves.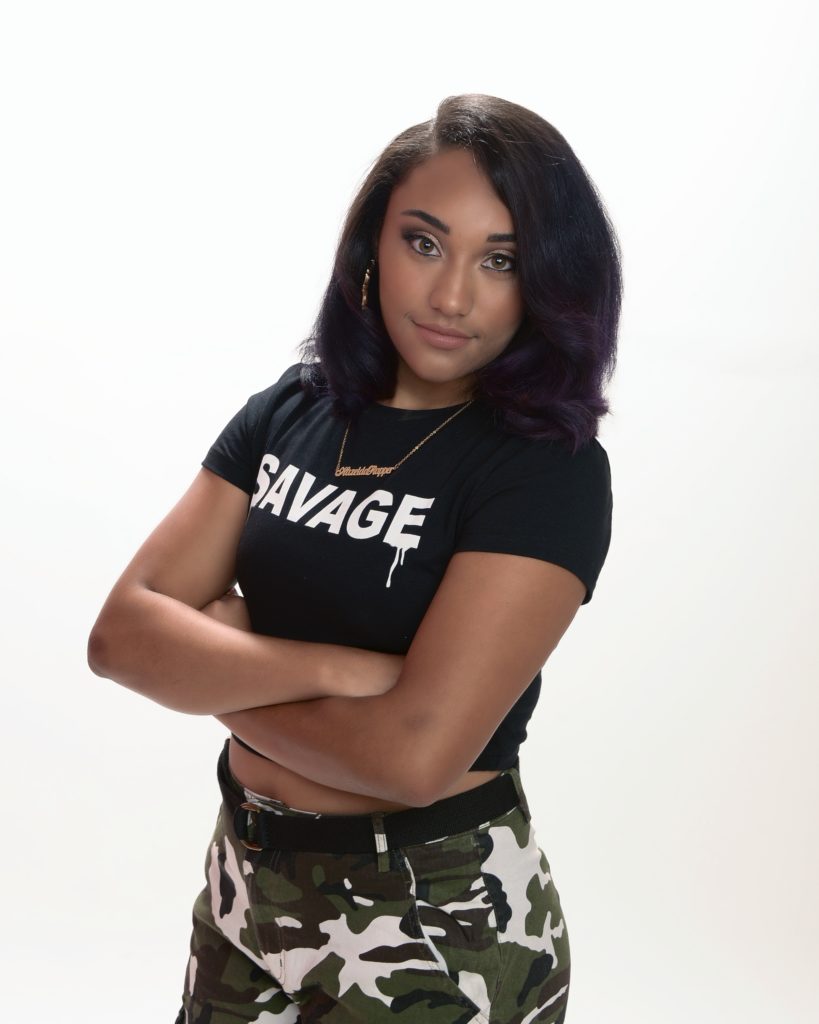 For the hip hop fan, Da One is a unique project that effectively walks the line between nostalgia and that which hasn't quite been heard yet. Storm is a good example. The song offers a simple hook, memorable and addictive, optimistic and poetic. Then there's this vintage finish, this muffled warmth to the beat, that vocal distance.
This is partly a mainstream hit and partly an absolute underground anthem. Hazel's story pours through in captivating waves, then the hook resolves and allows the listener to make it their own. Whatever the struggle – you can get through it if you have the fight. Brilliant, a mighty track, loaded with passion, skill, and motivation.
A dash of piano and a calmer, heartfelt and somewhat vulnerable style emerge for The Worst (Remix). A definite highlight, Hazel's lyrics are insanely compelling, holding attention right the way through, telling a story that's new, and soulful, and has purpose. An addictive song in full, beautifully captured and packed with intelligent bars.
Beautiful Mess furthers the impressive arrangement of the mixtape and adds even more eclecticism. A bold and welcomed touch of dynamic hits for the feature, and again the story captivates, relates to human complexity and relationships, as the music soothes the soul. Superb.
A final highlight from the project is the immensely considerate and conceptual Pain. A classic, emotive soundscape follows a spoken-word introduction that quickly gives context. This set-up draws you in, then Hazel's voice works its magic once more, and the music intensifies subtly to reinforce the rising energy. If ever a simple title can perfectly capture the essence of a work, this is a stunning example. Your attention is held from start to finish. The whole thing breaks your heart and aims to fix it again, all within the walls of a three minute stream-of-consciousness.
Categorically a name worth knowing on the 2020 hip hop scene. Regardless of genre in fact, Hazel is an artist with intention, depth, and an unstoppable drive to express and create and succeed. A great debut, with more than a few tracks making it into the long term playlist.
Grab the mix-tape from February 8th. Find & follow Hazel on Twitter, Instagram & Soundcloud or visit her Website.