Whilst we await their highly-anticipated second album 2nd Chances, currently in the works, the ever colourful HAPPY CURMUDGEONS release a star-studded new single – a direct light shining from the incoming new project, a song called RUSTIC GLORY.
Written by Happy Curmudgeons founder and front-man Dave Hamilton, the song makes fine use of enchanting riffs, musical optimism, and softly passionate story telling, as it progresses through an uplifting four minutes thirty, and naturally washes away the weight of the world in the process.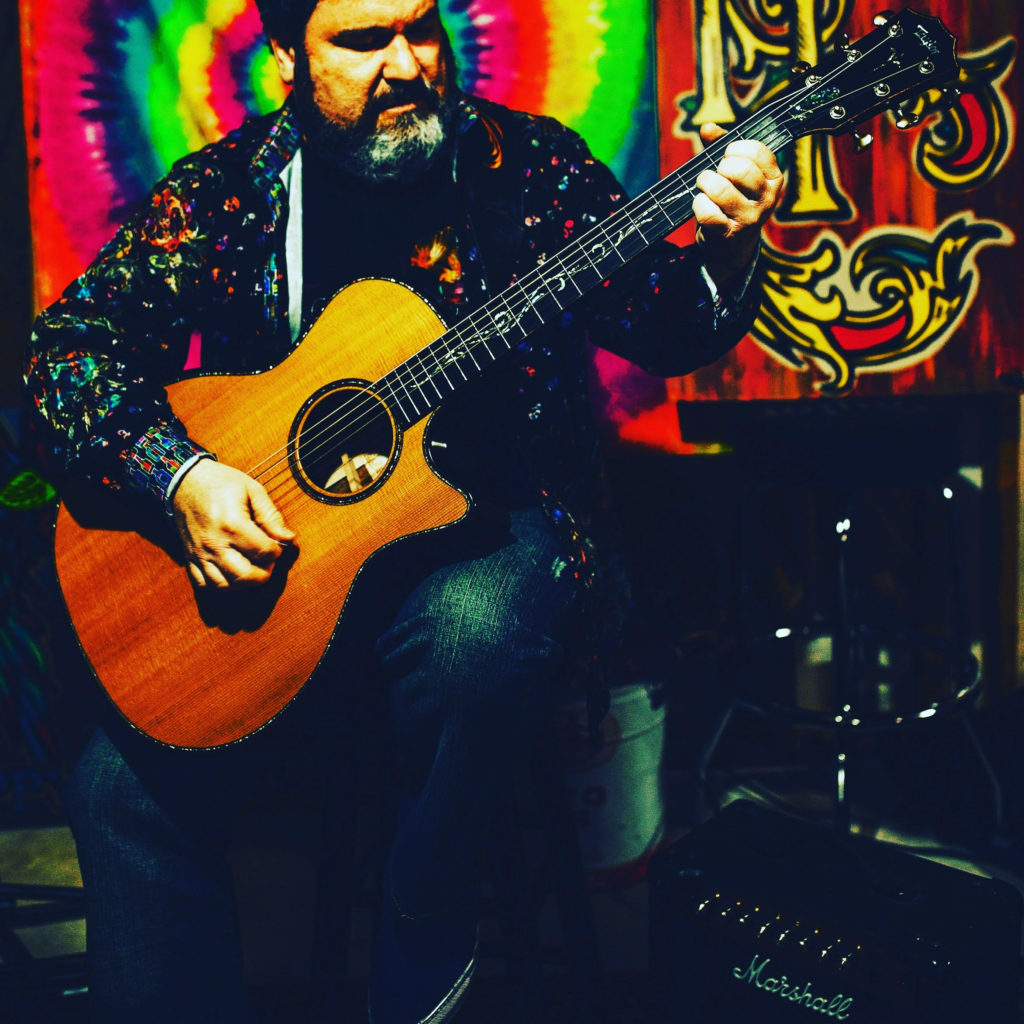 Something like delicate folk-pop initially, simple riffs loop and linger, whilst Dave's unmistakable, raspy and whispered vocal leads us through equally simple yet effective melodies and scenes.
Imagery is a key quality of RUSTIC GLORY, the poetic writing backed by the organic, expressive calm and gratitude of the arrangement and performance. Resolve is also crucial, and the way each verse line rises and falls before wrapping up showcases both melodic and lyrical wholeness – 'I can feel you now, The sun setting in the west… You'll rise up amongst the best'.
Catchy yet original, not drawing comparisons but proving distinct in its intentional and beautiful sense of identity, Rustic Glory is easily a favourite single from the summer – there's a certain humility to the set-up, structure and delivery, which elevates the appreciation and love of the sentiments in a naturally warming manner.
As for the musicianship, it's no surprise that the unity and skill on display here is second to none. Featuring Billy Cox of the Jimi Hendrix Experience and Band of Gypsies on bass, Bobby Balderrama from Question Mark & The Mysterians on guitar, Jim Moose Brown from the Bob Seger Band on Hammond B3 organ, and Detroit Music Award-winner Todd Glass on drums, the whole thing breathes new life into a timeless genre. In the same instance, it reminds listeners of the simple, satisfying escapism of finely crafted, passionate and purposeful music.
Check out the Happy Curmudgeons on Facebook & Twitter. Visit their Website for more information. Artwork by Pauly M. Everett.