Francis Bowie is a name you don't forget in a hurry. Not merely for the Bowie aspect, but for the fact that his first album – one of the very first full-length projects we featured here, back in the day – was the immediately impressive and fascinating Superblind Forever Free. The prospect of another release was more than a little appealing, and this season welcomes that with open arms as Bowie releases his brand new album Hey It's Just Me.
Francis kicks off this project with a gradual soundscape, retro electronica that envelops the listener, unexpectedly calming. He supplements it with a string of lyrics from a tired, emotional vocal lead, that proceeds to offer insight and reference to the very art of creating.
The poignant and powerfully provocative I Will Never Be What You Want Me To Be is deeply thoughtful, connecting for its unwavering honesty and unedited, detailed look at the human experience. In the same instance, even with its experimental qualities, the unpredictable nature of progression, the whole thing is melodically entrancing, easy to listen to, enjoyable, and just outright refreshing to have play for you. And this, in true Francis Bowie fashion, is a big part of the artistic angle that continues to emerge throughout the album.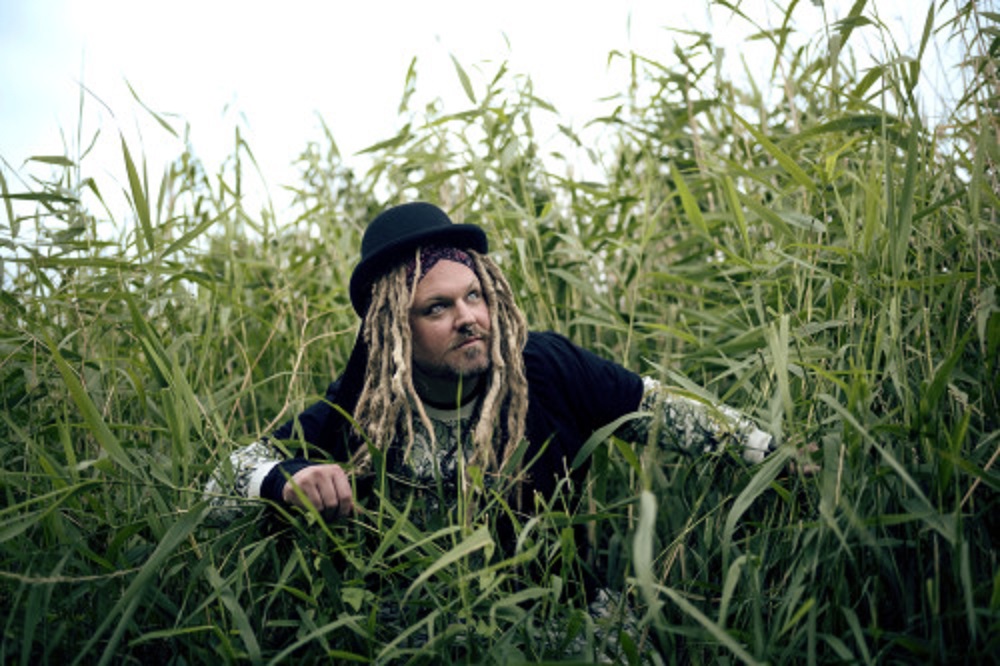 Let Everything Live leads with quick eclecticism after the opener – the sound of a guitar, instant poetry and an ambient, natural aura. A beautiful, captivating song, and a clear indicator that this album is set to be as mighty and considerate – if not even more so – than Francis' previous work. This song is beautifully pure, anthem-like and immensely uplifting, and a brilliant way to follow-up such an introspective opener.
In many ways, Francis Bowie is a master chameleon, a champion for eclecticism, yet without sacrificing his sense of self at any point; far from it.
Songs like Skylander – the first official single from the album – inject a hit of retro dance amidst dreamlike, whispering vocals and a classic level of energy. All the while, the artist paints detailed, compelling scenes around you, loaded with imagery and depth alike; some moments hit as surface level observations, others reflect on the humanity of the situation. A superb writer.
A World Out There drives with a seductive groove, a satisfying bass-line, and a mellow, memorable melody-line, plus more inspiring insight – and a touch of drama; a mildly theatrical verse section. Really well-structured for effective contrast.
Sunday Night afterwards brings a shoulder-swaying moment of intimacy and appreciation. The songwriting continues to stand tall and entertain in an authentically new way. Gorgeously expressive vocals help deliver this hypnotically.
A brilliantly intense, rising riff of a soundscape pours through for the engaging and slightly oriental, slightly sci-fi-like groove that is Lost Identity. Then you get a welcomed hit of Brit-pop with the quickly upbeat and distorted punk-pop offering that is Forget My Name.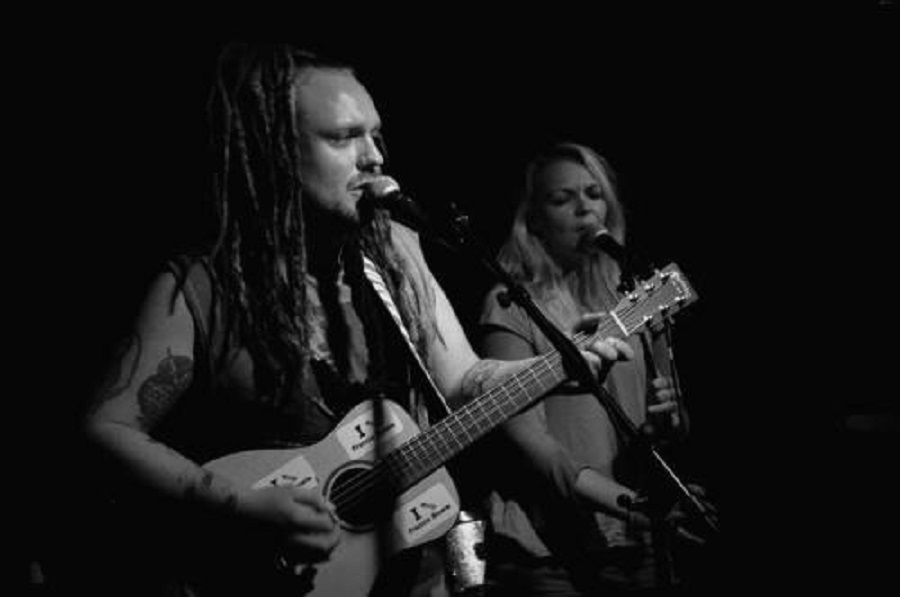 Hiding From All The Love That I Could Never Find adds a little more of that haunting creativity that intrigues and holds attention. I'm actually reminded of Pete Murphy on more than one occasion throughout this project. Both artists create in a thoroughly uninhibited, free manner, and it's always interesting and enjoyable to dive in.
Throwing another fork in the road is the superbly melodic, theatre-ready musical escapade that is When Hell Freezes Over. A completely unusual yet enjoyable piece of music and performance that feels like a short film in itself. Then Pure lives upto its name and reverts back to that ambient, soothing aura from earlier. Beautiful, addictively melodic, and well-placed once again. Possibly a favourite, but this changes quite frequently. You are so pure, you always do things right…
You Got Something brings a hint of electronic funk and hip hop alongside an anthem-like hook that uplifts and energizes as the album approaches its end. Are We Strangers Now follows and feels like a musical walk through the park but with lingering thoughts of sadness, questions and regret. A cool song, somehow unique even after all that came before.
Francis Bowie is able to create these experiences for listeners that are genuinely incomparable, strange in many ways, but still deeply human in a manner that speaks to the very core of our existence.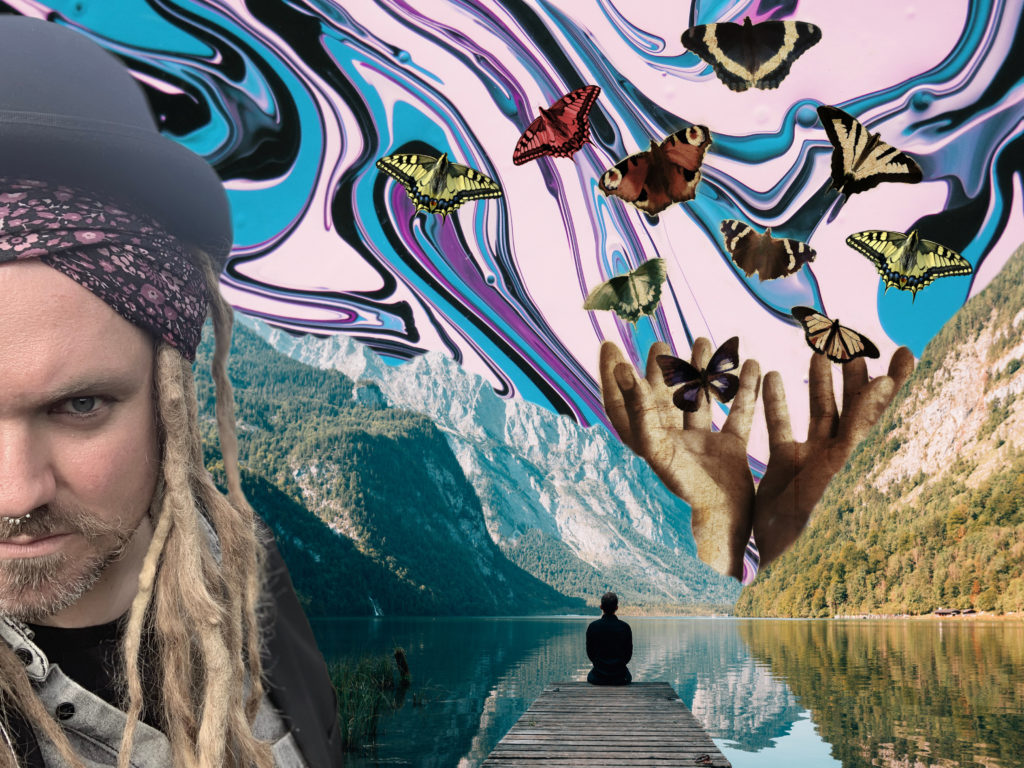 Throwing in a hint of European, organic musical swagger at the final hurdle, If I Should Die is a near-acoustic, raw and intimate performance, with delicate vocals and a romantic, loving essence. As is the Francis way, the song progresses unexpectedly, moving from familiar references to those that dig a little deeper – and meanwhile, the music moves from gentle and quiet, to rhythmic and uplifting; utilizing contrast well between the likable bounce of the beat and the ultimate discussion of dying. Really nicely done, a great way to finish.
It's hard to convey how much I love this album. Francis declares Hey, It's Just Me, but it also feels like me; and maybe you. My article for his last album was perhaps my longest yet, at the time, and this one evidently follows suit. Some projects leave you with so much to ponder – that's just the way it is. Beautiful music, professionally crafted, creatively new and genuine. A wonderful artist. An absolute pleasure to escape amidst.
Find & follow Francis Bowie on Facebook & Instagram or visit his Website.