Format offers up a classic rap anthem to bring hard workers and hip hop fans together in a big way. No Entry is a huge track, beginning with a melodic hook – a choir of vocals chanting this rhythm and concept to you in an inviting and immersive way. Already the live aspect appeals and holds intrigue.
As the soundscape moves forward and the rap vocal comes into play, there's a definite air of early Eminem to the music and indeed to the angst and passion in that delivery. The chord progression and Format's own incredibly varied flow offer a sense of mild theatrics, keeping things colourful and entertaining at every step. This progression continues throughout, the latter half sees his flow explode into new realms of speed and immeasurable word-play – so much so that it takes a second listen to really take it all in.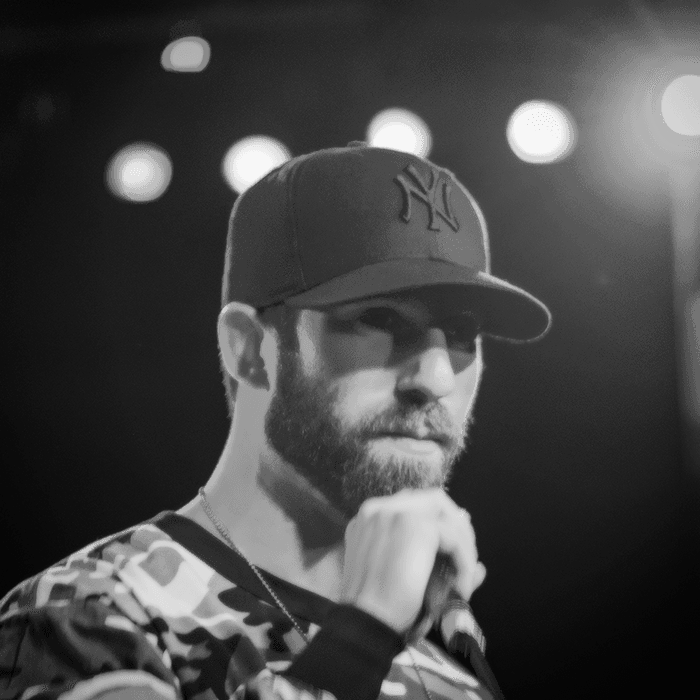 Even with its familiar qualities, there's an air of modernity to the finished product that's refreshing to hear among today's hip hop landscape. The music is simple, a big beat and a few layers of circus-like synths and riffs. The character that pours through vocally is fairly easy to weigh up at first, though nothing overly personal emerges – the observations have a story-telling nature to them – it's the vocal tone and the way Format dives into the performance that gives him a sense of identity.
Once that first hook has returned, the vocal becomes something else entirely. Conceptually there are a fair few different ideas at work, but for the most part you get this energetic aura of confidence, of drive and motivation. For those looking for that something different right now, to inspire and enthuse them, No Entry could well be the one. Hopefully there's a longer project en-route.