Artist and producer Forest Robots' second album release in a mere eight months is one that works hard to create something brilliantly immersive and interesting around its audience.
I'm actually inclined to say this feels like a totally different kind of project to Super Moon Moonlight Part One, there are as many elements of dance music as there are of ambient trip hop, and this comes in the form of entrancing rhythms and multiple layers of classic, even retro synths. From Sudden Bioluminescence through Where The Wild Summer Storms Run, the latter being a personal favourite, there are numerous riffs and hints of character that give a sense of identity, but at the same time – I found myself totally enjoying the sheer consistency, the creativity and the patterns that surround you.
Always one to throw in more than a few subtle curve balls, Forest Robots proves even further with this release that there is no limit to his creative reach – no hill too high to climb, no sound too unusual to approach and master with professionalism and care.
This feels like an EDM album to me, rather than something purely atmospheric. I admire it for these qualities, and it's never the sort of pounding, fast-paced EDM that only suits a night out – far from it. These soundscapes are incredibly calming – the pulse of the music often syncing beautifully with your own. Through The Trees And Into Wide Open Landscapes is a fine example of this. Of course, as was the case before, the titles present a set of ideas that redirect the journey somewhat. That's what so admirable about the music though – whatever the setting, everything fits. This can enhance a meditative or a thoughtful evening alike, and could just as well accompany the journey into town for something more vibrant and hard hitting.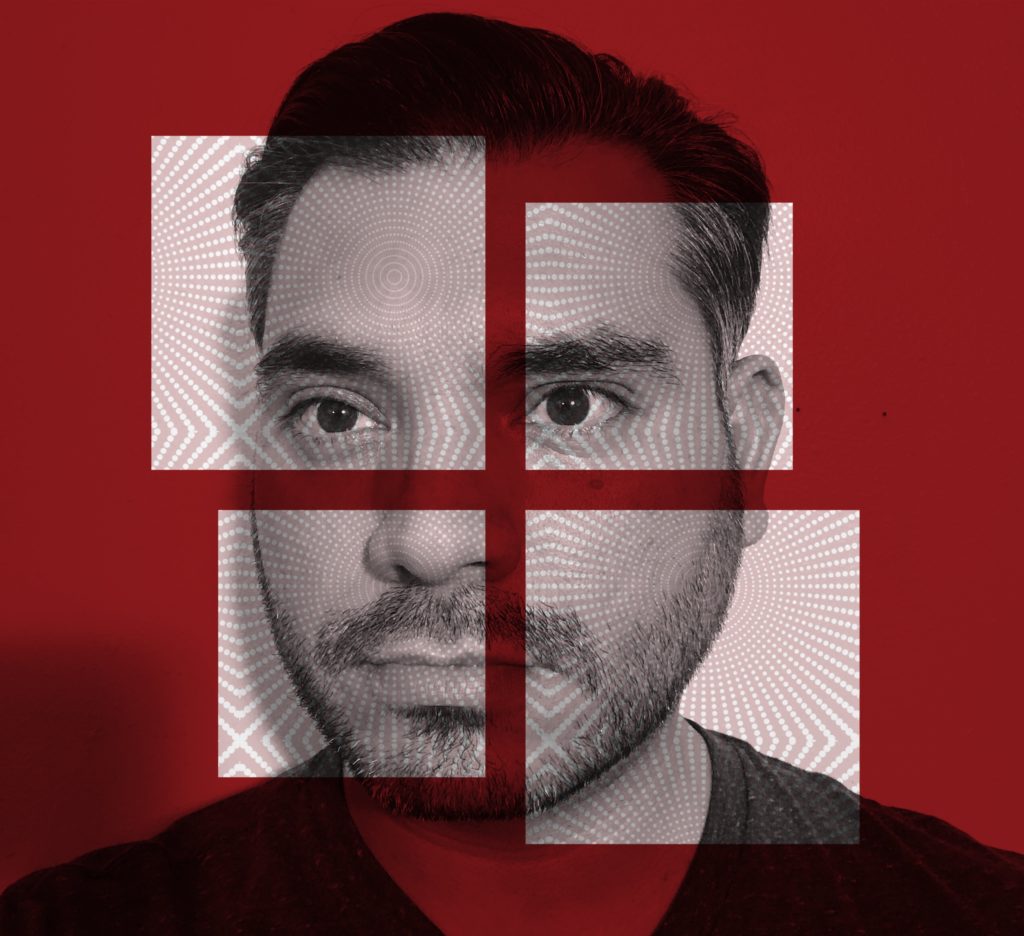 Forest Robots manages to repeatedly offer trip hop soundscapes that also come with specific riffs and melodies or traits you might otherwise think of as relating to pop music or lyrical songwriting. Between The Orange And Purple Horizon, as an example, drives with two or three distinctive sounds that are easily recognisable once they've entered your world. And still there's a journey outside of that – the music rains down in a joyful and rather overwhelming manner, so your mind runs wild among it.
Treading Where Others Have Perished is a short electrical journey that paves the way cleverly to the piano-led delicacy of As The Sun Rises Between Timberline And Mountain Crest. It's at about this point you release the depth of thought of the artist, the images and ideas he may have been pondering as he built these compositions. This organic piece stands out brilliantly after what came before and sets intense escapism to work.
Leaning more towards experimentation, On A Desolate Shore Under A Full Moon fuses a distant, industrial beat with some rather striking synths, making for an unfamiliar experience but one that manages to rhythmically mesmerize nonetheless. There's a level of joy to this that you soon get swept away by, every building block adds something peaceful and quite optimistic. Again you'd recognise it with ease after listening even just once. So many of these should be the soundtrack to the latest out-there season or film on Netflix.
Further colour and enchanting rhythms emerge with Farewell Sudden Summer Storm Clouds, as well as some brilliantly cinematic audio panning. Afterwards, When Forest Leaves Begin To Change relevantly introduces a touch of melancholy and calm. This evolves to become another personal favourite, a journey that completely envelops you and feels like far more than just music. Following that, It's Quietest At The Edge Of The Crestline offers a similar level of detail and scene setting that brings the project to a stunning finish.
I'm not entirely sure quite how Francisco Dominguez creates these compositions – frankly I'm happy not knowing; the magic ever-remains this way. This final piece feels as if you're sitting at the edge of the shore, not nearby but somewhere very far away – looking up the moon or even looking back at the earth from some other-worldly location. It's not unsettling but incredibly calming. A beautiful way to finish and a wonderful feeling to leave an audience with – although, the silence after it ends is almost too much to handle. Fortunately this album is easy to revisit several times over.
Download the album via Bandcamp. Find & follow Forest Robots on Instagram & Twitter or visit his Website.