Instrumentally organic alongside productionally experimental, Ferny G keeps things emotionally honest and musically eclectic throughout this uniquely expressive new project.
Featuring meandering guitars and synths, a plethora of melodies and a fine balance between freestyle vibes and the more infectious structure of pop, NOT MY FAULT kicks off with a deeply personal and intimate BEST LOVE = SELF LOVE.
The concept is valuable, the delivery genuine and revealing, inspiring yet also unapologetic in its take on real feelings and the impact of others. The title says it best and the track explores this well, whilst allowing the music to veer off in numerous creative directions independent of genre. Great guitar work helps provide a welcomed break from the vocal towards the end.
Guitar starts up again for RAISED YOU WRONG, but it's brief – the lyrics and voice are also immediately familiar, but we get more angst now, and the soundscape is fuzzier, heavier, the subject matter more hateful and dismissive. Ultimately there's a brightness to the chord progression and rhythm, but a juxtaposed anger and scorn to the hook. Softer, more reflective verses pave the way well towards this.
Things get all the more eclectic and interesting as a smooth and soulful STARDUST pours through. Classic RnB vibes suit the depth of tone that is Ferny G's voice. Mellow flows break up the intensity of earlier, and this briefly continues as a bright and hopeful PAIN (DON'T LIVE THAT WAY) falls into view – a track that soon evolves into something much grittier and harder hitting.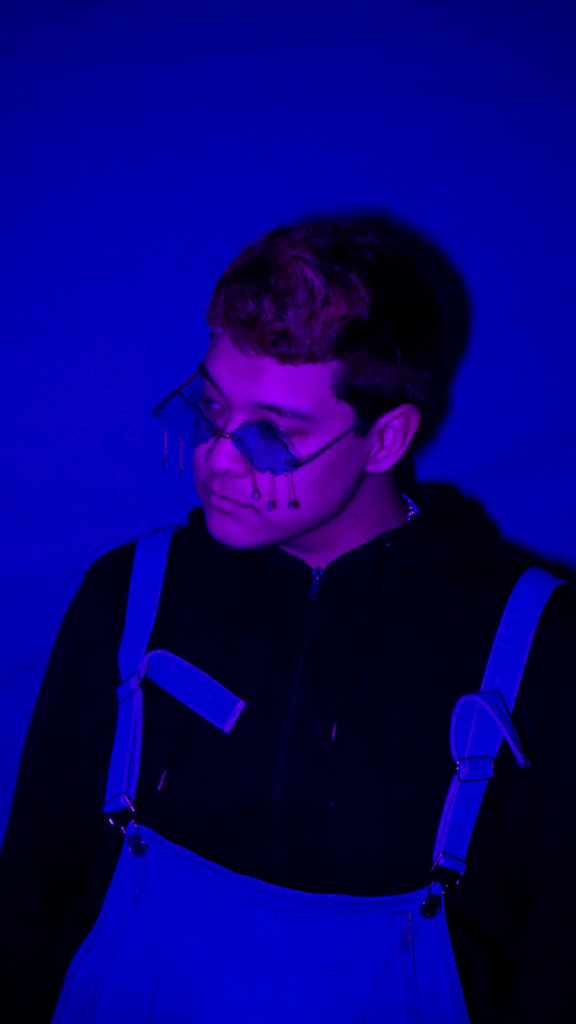 Ultimately, Ferny G's sound is unpredictable, blending hip hop and indie pop and rock and soul in a freely artistic way, progressing from angst to optimism and back; time and time again. Weave in various switches in melody, pace, rhythm and delivery, and the NOT MY FAULT EP consistently makes use of versatility.
Contemporary hip hop weight strikes from a singular-toned and lyrically complex, clever FREEZER SECTION – a stylish highlight for its fresh sense of character from Lil Hut and the poetic intelligence of the opening bars.
An ambient and melodic MY TIME follows on, well placed for its movement around the beat, and then there's a breathy and quietly modern THE TOP, with doubled vocals for a clearly anthem-like vibe. A heavy remix of BIGBOYTHINGS brings the EP to a striking and performative finish that offers one final reminder of the uniquely recognisable voice and musicality of Ferny G.
This project fulfils its intentions, in short – holding close to the self-empowering values at its core throughout each of these eclectic and creative tracks.
Check out Ferny G on Facebook, Twitter & Instagram.