Feenyx is an artist and rapper who has dropped new projects pretty consistently throughout the past year or so. The latest of which is the album King Of The Hills, a collection that sees the performer at his most confident and melodically inspired. Having said that, wherever you find yourself within his catalogue of recent recordings – the approach impresses, and you'll soon get a feel for what it is that this music offers up.
3rd & Bream kicks off King Of The Hills and presents an entrancing and dark backdrop, upon which Feenyx pours tuneful story-telling and a relentless rap flow. It feels well-rooted in today's sound but also steals the chance to showcase a varied and capable display of lyricism. The latter half in particular sees the personal details increase, along with a sense of possibility and drive – qualities that continue to stand tall throughout the album.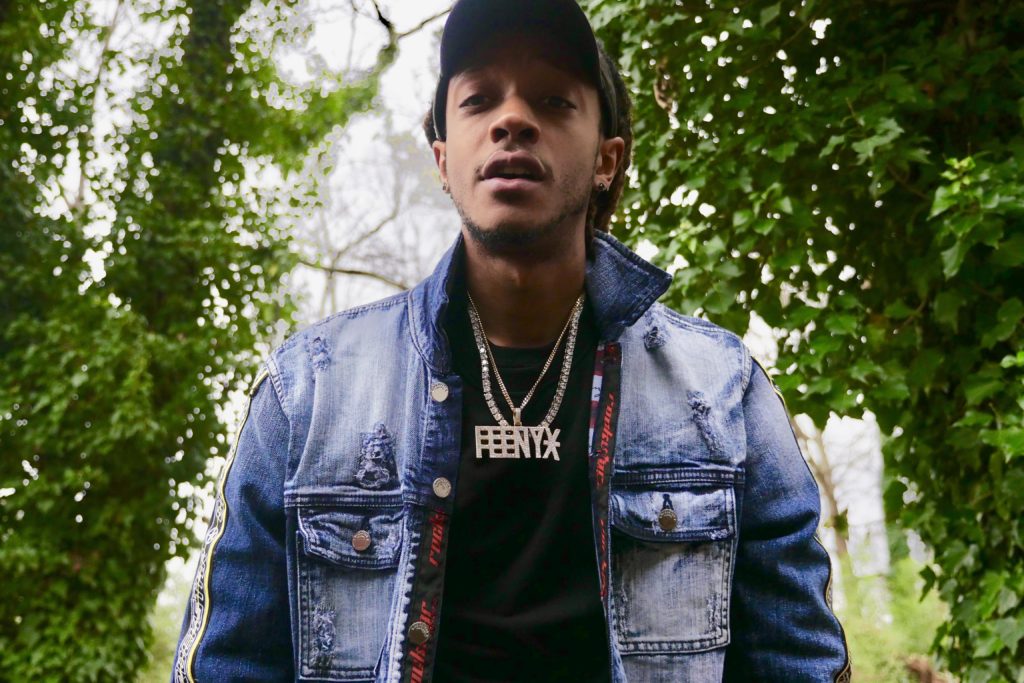 Elsewhere on the project, Ta Easy keeps things musically eclectic yet relevant to the vibe of the playlist, and meanwhile – Feenyx plays around with rhythms, flows, melodies and ideas. K.O.T.H sees intensity take the wheel, alongside an increasingly impressive outpouring; during which the artist barely pauses to breathe. The delicate ambiance contrasts cleverly with the quickness of those verses.
Rather than purely follow the more commonly walked pathway of simple self-reflections and observations within smaller circles, Feenyx also takes on contemporary social issues and broader topics within his music – in a manner that introduces a genuinely thoughtful and intelligently aware side to his artistry. Friendly Fire is a bold example, a track that takes no time at all to lay out its own all too recent historical context. For the listeners out there who are looking to connect or to feel a little less isolated in their experiences and feelings, this sort of track makes all the difference.
During the latter half of this album, Mountain Man makes for a memorable and quickly addictive song with some strong mainstream qualities – as well as plenty that feeds further into that Feenyx sense of identity and character. Carte Blanche follows and adds a manic pace and a feeling of chaos before seeing the artist offer even more in the way of personal honesty and realness.
Burn breaks things down a little afterwards, barely featuring a beat at all – this ambient yet dark piece of music suits the quiet confrontation of the lyrics really well.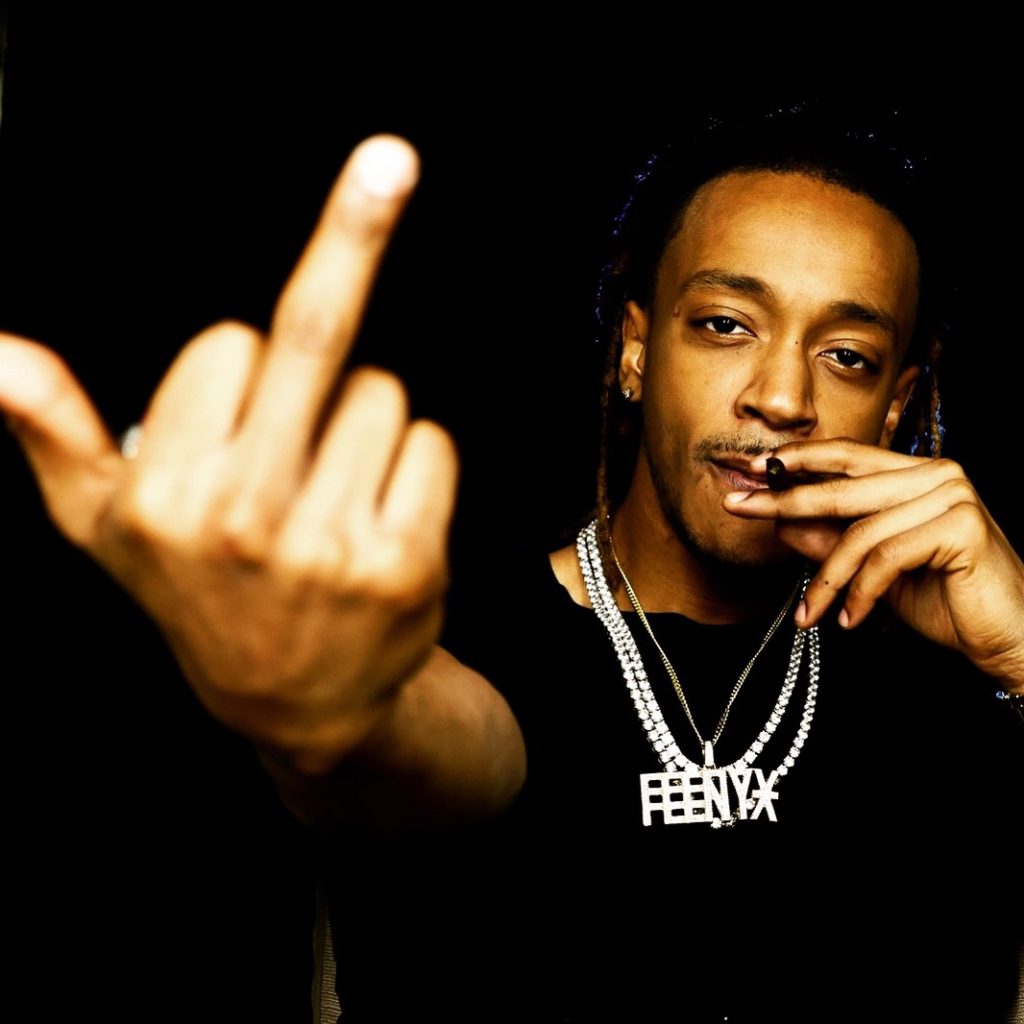 By the end of this and indeed most of his recent releases, there's an easy to spot quality to the sort of sound Feenyx portrays. The auto-tune effect is nothing ground-breaking, but there's a certain tone to the rapper's voice that manages to break through it more than most can. Come is a good example and also a latter half highlight from this project – certain lyrics really reach out and stay with you. Suffocate afterwards offers even more in this respect – a fascinating string of ideas and a great way to bring the album to a close.
Even with everything that's available to explore right now, something tells me there's plenty more to look forward to from Feenyx over the coming months and years. A natural passion for hip hop and songwriting shines brightly throughout his music.
Check out the full album on Spotify. Also worth checking out is the project Airborn, one packed with even more moments of melody and memorable hooks – the title track there is easily a highlight and a stand out track in general from the whole catalogue. 
Find & follow Feenyx on Facebook, Twitter & Instagram or visit his Website.