Soul-pop-electro duo EVOK take on the depths of love and the colour and calm of funk and pop throughout this uniquely ambient, rhythmic and bright debut album.
Following on from their single Save Me, Cards On The Table reignites the nostalgia and professionalism of the band's style, and offers a series of equally likable songs – the writing of which, the melodies and arrangements, prove increasingly impressive.
Faith & Hope as an opener is uplifting in its changing pace and the superb vocal delivery from Ella Jean. Weave in a multi-layered, organic set-up, additional vocals for soulful warmth and a subtle choir-like vibe, and the sound connects beautifully.
Synths then take the reigns for I Think I Love You – melodically pure, rhythmically catchy once more, and genuinely passionate as the long-form melody meanders and lures the audience in closer. An easy highlight from the completed project, though things continue to engage faultlessly throughout these nine originals.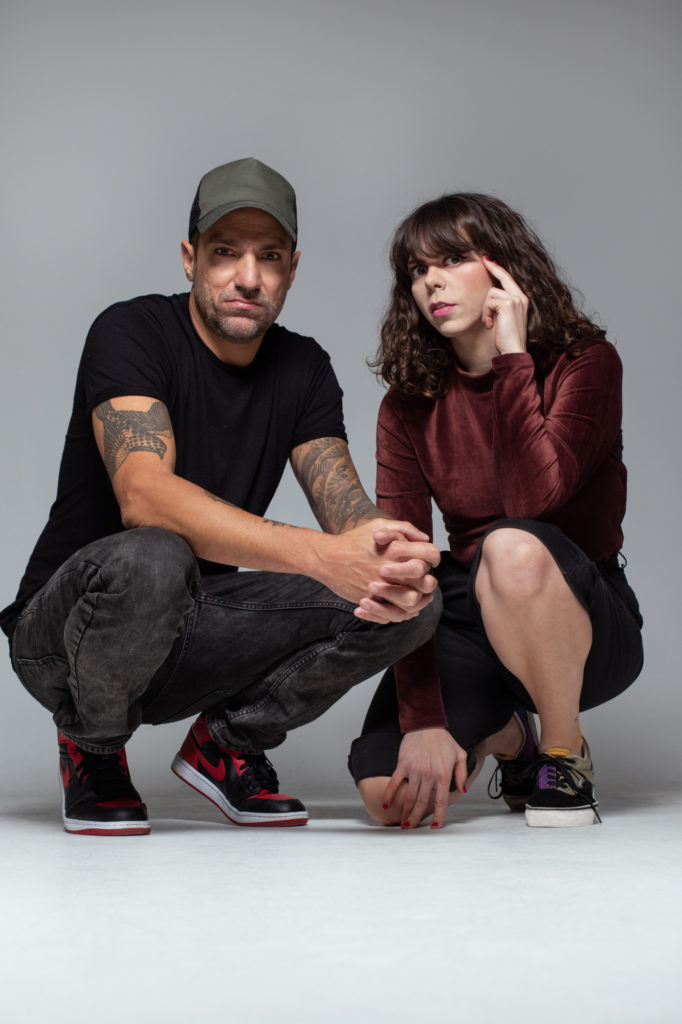 Lush keys and contrastingly up-front bass make for a striking title-track that lays bare the vulnerability and revealing honesty that inspired the album. Breathy vocals soften the mood, take us further into the concept. And afterwards we get an anthem-like Power to elevate things and offer a dance-floor-ready core and sultry, timeless, memorable verse lines that build towards another satisfying hook.
Getting Out Of Your Own Way (Feat. Sarah Callaghan) is a highlight, the new voice brings a certain fuzz, grit and dynamic that lights up the story, emotion and melodic embrace with inspiring energy.
While the playlist in full makes for a welcomed go-to, blending the uplift of dance-pop with the delicacy and oneness of soul and the style and character of electro and funk, it also prompts notable interest in a live show.
EVOK was born of a shared passion for and vast experience with music in its many forms, and the tracks on this debut reflect that connection and love for the process perfectly well.
Download or stream the album Cards On The Table here. Check out EVOK on Facebook, Soundcloud, YouTube & Instagram or visit their Website where you can grab a 12inch vinyl version of the new project.