'From stealing the spotlight to stealing your girl, New Zealand breakthrough producer, singer and songwriter Estella Dawn continues the climb, with her sophisticated and catchy new single.'
* * *
Seductive and charming as ever, Estella Dawn makes fine use of sultry basslines, vocals and conceptual captivation, with her latest creative threat Steal Your Girl.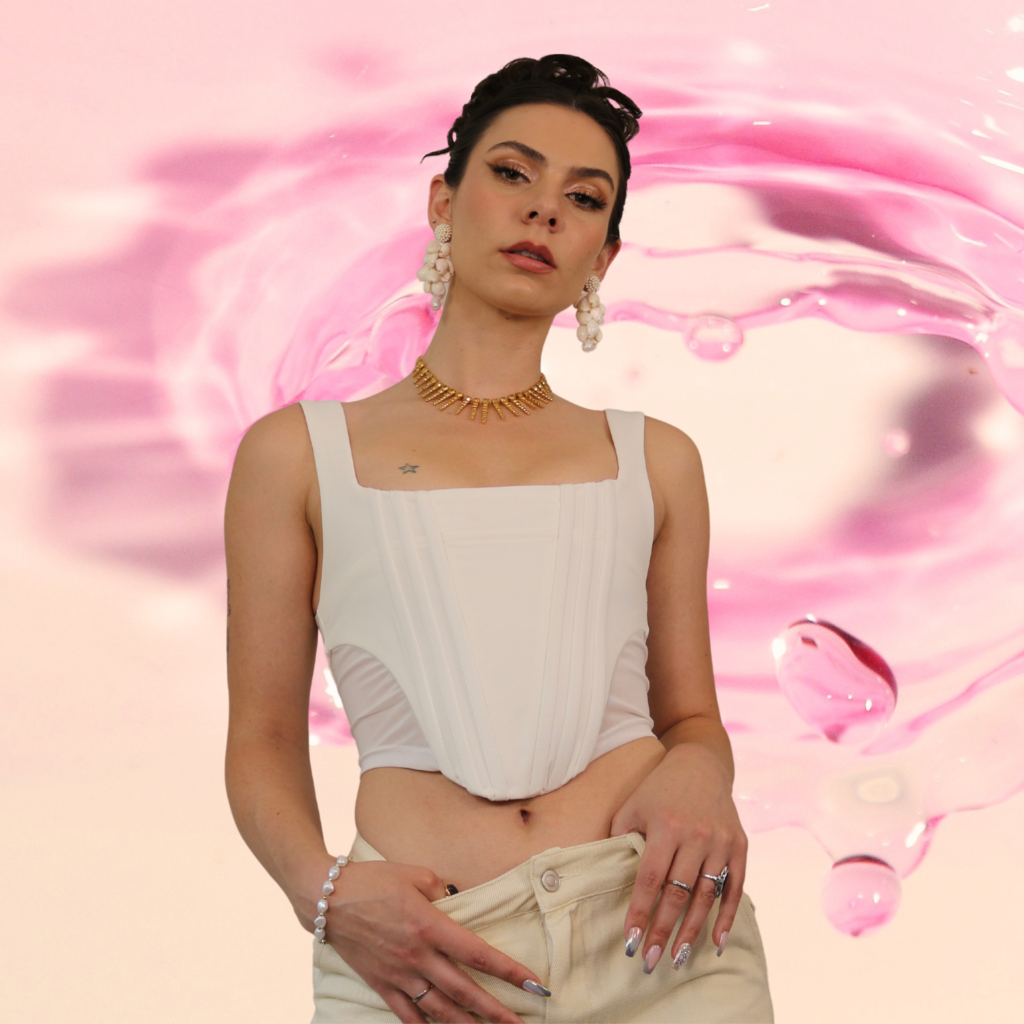 Featuring electronic production akin to the likes of Gaga but with that unmistakable Estella vocal rasp and soulful peak at the forefront, Steal Your Girl proves itself to be one of most instantly recognisable and memorable singles to emerge yet, from the unstoppable New Zealand producer and artist.
Distorted synths, stop-start rhythms and multiple layers of voice tumble through for a final section that powerfully juxtaposes the intimacy and allure of the opening verse. The second time you hit play, that leading riff, the bassline, and in particular the pre-chorus and its rising anticipation, all hit with immensely satisfying impact…
"You left her alone out there, looking like the diamond of the season – But in a sea of men, beware – of the woman in the back…"
Addictively infectious, openly suggestive and loaded with confidence and temptation united, Steal Your Girl boldly underlines the skill and precision with which Estella Dawn can take any subject matter, and wholly, artistically encapsulate it within the walls of a creatively fresh track.
Undoubtedly one you'll be hearing across the global airwaves in the coming weeks.
Download or stream Steal Your Girl here. Check out Estella Dawn via Spotify, YouTube, Facebook, TikTok, Instagram, Twitter, Soundcloud & her Website.