Stripped-back and sublime in its raw, unedited setting – Emily Clair shines with undeniable brightness throughout her brand new live-acoustic EP Stripped.
Stunning vocals reach out beautifully from the outset as a stylish and spacious, electric and acoustic guitar pairing leads us into Running On Empty.
Emily Clair always impresses, but there's something about this intimate and honest presentation that elevates her sound and abilities to some new plain entirely. The songwriting, too, connects on a whole other level – subtle inflections, the changing passion of the performance, the additional fragments of voice to reinforce the strength of the story and that hook; what a way to begin, and what an artist.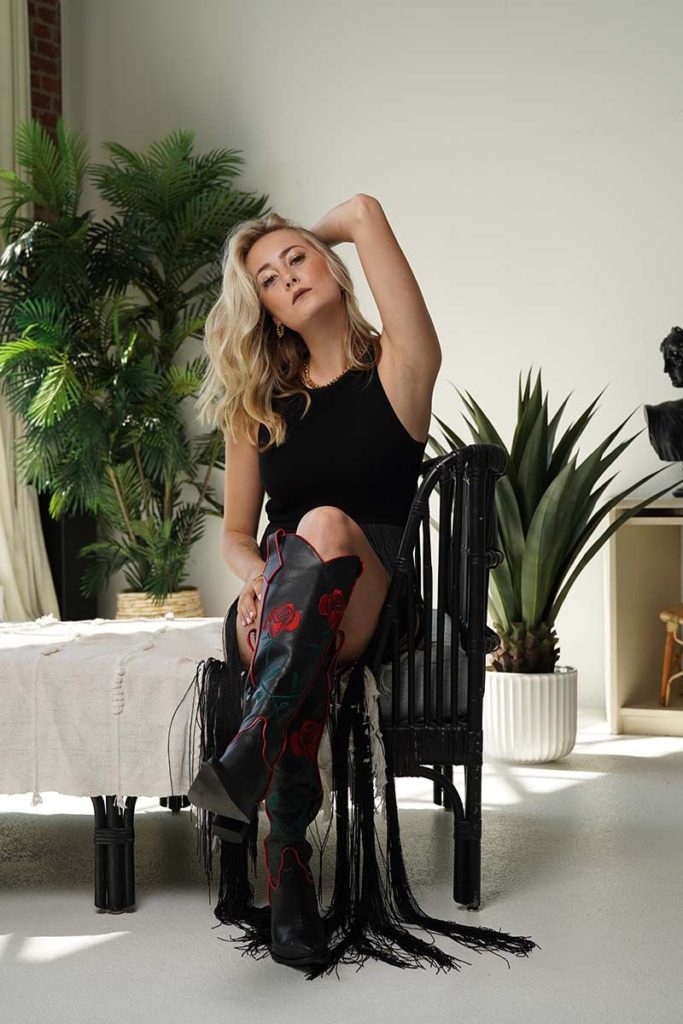 The seven-track project continues in this live manner, with seductive guitar pairing offering a live experience at home – surround-sound panned to mighty results.
Come Home follows the opener, more gentle and breathy, intimate by subject and sultry by style, progressing once again with faultless connection from Emily, and superb, naturally engaging writing.
The set-up is familiar now, we can trust in the show, the escapism and purity of the whole set, so we're here for the stories, the vulnerabilities, and the sensational vocals from Emily every step of the way.
Me Or The Whiskey is something of a soul-bearing search for answers, a personal desire for resolution, a brighter outcome. Well-placed for its delicacy and longing.
Then there's The Sobering Truth, which pairs vocals for a warmer hint of that same uncertainty and whispered reluctance to admit the struggle of the story-line. The theme is similar, there are threads throughout these songs, and Emily's authenticity as a writer and performer is refreshingly captivating in every case.
Bad Habits proves a musical highlight for the quickly hypnotic guitar riff and that faultless vocal meandering from softness to striking passion and power. Then there's the sudden weight of Drive Me Home for a euphoric peak that contrasts the gentle contemplations of earlier.
An unmistakable Limousine closes the EP down with a reflective, melancholic calm that builds up boldly and poetically, as Emily once again delivers a faultlessly compelling performance.
The songs sound completely different in this setting, their concepts and underlying emotions pour through with more urgency and raw passion, which connects in a pure and lasting way.
Wonderful, in short – a timeless project of classic songs, performed to the highest standard possible. Stunning music, organically delivered – genuine and heartbreakingly beautiful.
Check out Emily Clair on Facebook, Twitter & Instagram.