Uniquely ambient production haunts behind a gritty and cleanly mixed vocal for a level of immediate intensity and conceptual focus – producer and artist Emeril Picasso drives from the dark side to kick off Demons and Love.
Trippin' is the opener, the introduction to a rapper with a contemporary freedom and classic clarity about his sound. The title and concept have a modern air, as do the verses, but the voice and production inject something fresh – as do the bars the further along you get.
Don't Matter follows and the style fits in with threads throughout the voice and the production. Here the beat is heavier, a simple riff rises and falls for recognisability, and the story captivates from the outset. Weave in a personal touch, some varied emotion and a varied flow to impress all the more so – things start to get better and more interesting. An early highlight for its depth, honesty, and meandering performance.
A musically refreshing and emotional Make It Work redirects things brilliantly. Now we know the back and forth nature of this EP concept – the striking contrast between the Demons and the Love that affect the artist in equal parts. It's relatable in a way, deeply personal in another.
This mid-section track is quiet, laying bare vulnerabilities in an unafraid and longing manner. A valuable moment in terms of connecting with and maintaining the attention of an audience.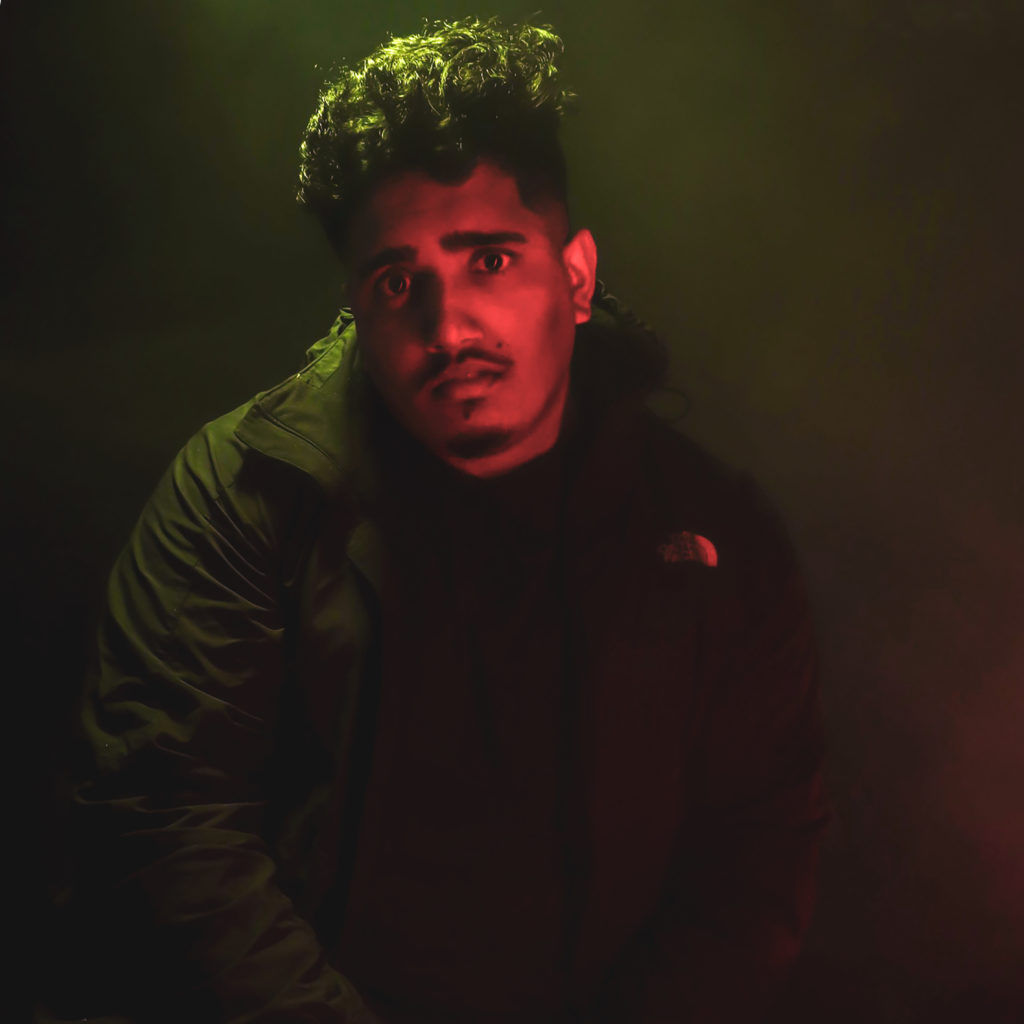 Naples veers back towards an anthem-like modern sound but it's softer now – almost trip-hop-like as it whispers and washes over. A tired, quiet and humble voice again, a story that quickly draws you in, and a simple yet intriguing soundscape that reflects the depth and uncertainty of the story-line. Picasso's flow picks up as the intensity and energy rise. A mighty performance, in a subtle setting – nicely done.
During the latter half, Chaplin Interlude furthers our understanding of Emeril Picasso as a conscious and thoughtful artist. The modern sound appears only in fragments big enough to appeal to a broader audience – elsewhere the sound is refreshingly alternative, and the lyrics and genuine vocal inflections reach out to connect in less than common ways.
Bliss is an addictively euphoric and passionate track with that classic space and focus to really hold attention. You know the voice by now, the rasp and the emotion, the openness. Wake Me Up follows and directly references the underlying sentiments of the topic – a fairly bright soundscape and faster pace backs it up, lighting up the project but keeping things authentic and lyrically loaded with turbulence nonetheless. Something of a highlight for its revealing nature and the sheer detail and theatric keenness of the performance.
Mean That offers a classically haunting hip hop back drop and another intense story – a point at which it's clear a single listen won't suffice for the scene-setting and complexity that makes up this project. Fortunately the talent and professionalism combined throughout the writing and production makes it an easy one to revisit.
Demons and Love wraps things up with a dreamy hook and ambiance that linger after listening. It's brief yet striking, and Emeril directly explores the 'purpose' of this project. It's a moment of humanity, a desire not just to overcome one's own demons but to connect with others who've struggled. There's value in all of this, and the EP is also an easy place to escape into for a little realness and musical immersion alike. Well worth a listen.
Check out Emeril Picasso on Instagram & Soundcloud or visit his Website.