I'd like to nominate overuse of the word 'quirky' for this review.
How often, be honest, do you hear a song that somewhat defies description? Edison Bulb (and yes, I have no idea why it's called that) is up to the challenge.
Musically complex, exquisitely sung and with a truly bizarre vocal arrangement, it whips by in a little under two and a half minutes. It appears to have movements, a bit like a stripped-down, avant grade (and shorter) Bohemian Rhapsody.
An often 'underwater' accompaniment, which is essentially a blend of piano and tremolo guitar, with bass and some overdubs, prod and squirt and stab a guide for the vocals to glue themselves to. Sometimes legato and sometimes staccato, the playing is hugely sensitive.
When we get to the fast section/movement, the feel of a new tempo and urgency kicks things along agreeably unexpectedly.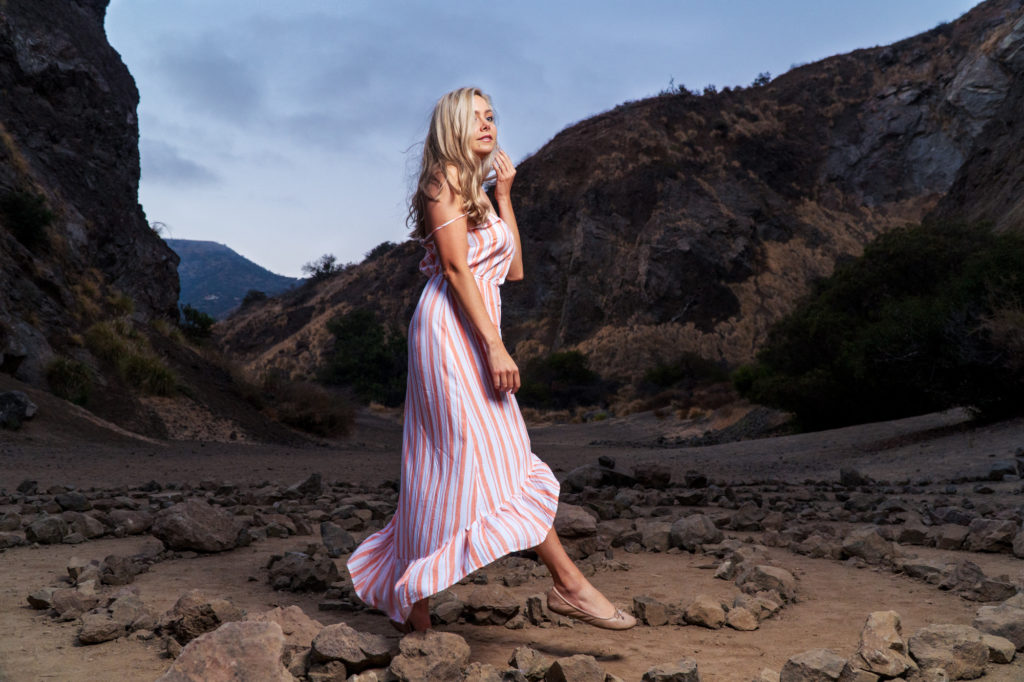 But now to the voice. There are harmony and backing vocals accompanying the lead vocal pretty much constantly and they evoke blues, soul, pop and even jazz sensibilities along the way. The highly accomplished lead vocal, often delivered deep and throaty, is quite the instrument – this material has been loved.
That affection communicates warmth and 'quirky' in an effortless and polished way that's show-stopping. The extra quirk factor comes in the choice of backing and harmony vocals – ever on the move, they seem to be forever carving new colours and flavours as they morph around. This gives the whole an improvised feel, but without the rough edges. 
Oh, I should also mention that Elise exhibits flawless falsetto control.
Delicious, rich, and most definitely quirky, this genre and comparison-defying track is a rare treat indeed.
Find & follow Elise on her website, Spotify, Soundcloud & Insta.