UK alternative duo Eight Eye bring through a unique fusion of pop-punk and hard-rock with this, their debut single and video. Trigger is a song that feels partly inspired by the heavier tones of the nineties – the Leeds Fest aura that drew you over to the smaller stages throughout the weekend. In other ways it feels deeply emotional and not unlike some of the metal bands that warranted perhaps a slightly bigger stage. The lead singer's voice adds to this second sense of influence – it's a characterful voice that feels gritty but intentionally stylish.
The single showcases some brilliant musicianship – the intensity and the manic energy are met pretty flawlessly by united performances. The guitar work is classically impressive, almost in a Pantera-style fashion. The latter half of the track also sees the vocals veer off into the heavier tones of metal, which from a songwriting perspective magnifies the rising passion and weight of the ideas within.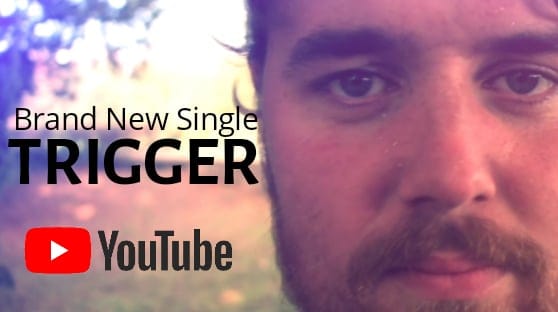 Musically the song really works its magic – you can turn this up loud and those opening, looping, reverb-soaked riffs make certain you'll recognise them in the future. Then you witness things building, becoming the perfect bit of evolving escapism that completely removes you from your current head-space and redirects your immediate experience of the world. The vocal melody during the verses also has a level of flair that's equally recognisable.
The hook is a little more mainstream sounding – simple yet revealing, it resolves in the way that a great song must in order to satisfy. And alongside of all of this is the lyrics – seemingly unedited, honest and real, heart-breaking – beginning in a slightly vulnerable way but later growing to offer a sense of impact or climactic action. To listen and simultaneously watch the video is to get a clearer picture of the underlying ideas. The whole concept could either be deeply metaphorical or completely, sadly literal. This is metal of course, so perhaps both play a part in the truth.
As a debut in particular, Trigger is a hard-hitting, expressive and really well crafted track. Eight Eye hopefully have a lot more in the pipeline.