Creative production blends retro and contemporary flavours, promising a strong groove and plenty to contemplate, as producer and artist Eddie Moore kicks off his jazz-fusing album Intuition.
Skate Park Days makes for an alluring opener, paving the way with equal parts rhythmic embrace and excitable, colourful melody.
Things shift gears after a third of the journey, a melancholic moment or outburst that connects us well to the subsequent re-build, and all of this shines light on the unpredictable, unorthodox yet enchanting approach of Eddie Moore.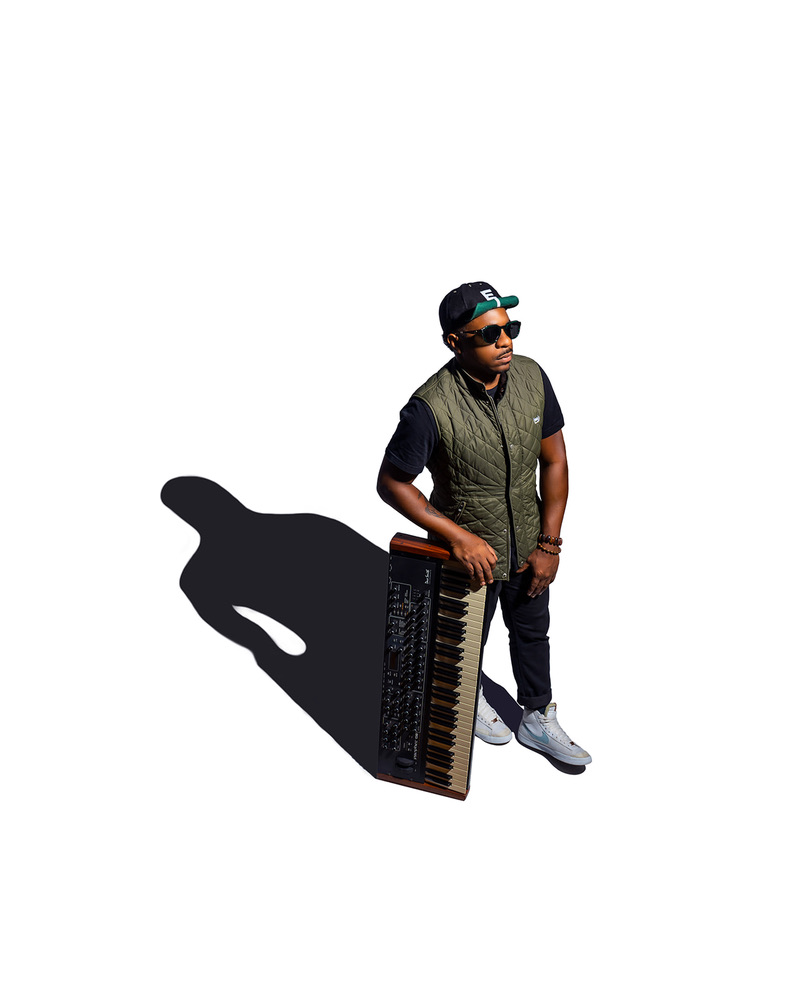 The rest of the project brings fragments of soul, hip hop, ambient trip hop and a whole world of creative influence, or rather – create freedom – that consistently keeps things interesting.
Eddie's musicianship is second to none, perhaps even ahead of the game in many ways, and the fearlessness of his composition choices delivers a uniquely immersive, passionate and refreshingly unexpected collection.
Absolutely worth a listen for originality and professionalism thoughtfully intertwined.
* * *
"I know I am done with the soundscape when I start to overthink, number one rule is to keep it natural."
After just a few seconds of your opening track Skate Park, it's clear that you borrow from many genres. Who are some of your favorite Jazz, R&B, and Hip-Hop artists who inspire you?
Some of my favorite musicians in these categories range from Ahmad Jamal, Chic Corea, Herbie, Walter Smith, Jason Moran, Gerald Clayton, even some of the younger jazz artists like J3po, Telemakus, and James Francies. I am also a fan of SWV, Brandy, Jill scott, and Erykah Badu, as well as Blackstar, Tribe, Dilla, and the GOAT Timberland.
Your piano playing is seamless and groovy. Can you tell us a bit about your time at The University of Missouri-Kansas City?
My time at UMKC was really just an excuse to run around Kansas City and soak up everything the city had to offer. Late nights on 18th and Vine at the Blue Room, while hosting jam sessions at the historic Foundation. This was when I formed my first group Eddie Moore & the Outer Circle, it's been ten years since, man time flies.
When you're writing songs, do you tend to come up with a title before you write, or after?
When I am writing song titles definitely come afterwards or while in the creation process. I just go with the vibe of what the pieces feels like, or relates to.
Interesting artwork for Intuition. What do the compass and shadow represent?
For the album art I had the vision of standing on a sundial with my shadow casting to a time. I put my first record as a leader out in 2013 with the Outer Circle. Several with that group, then one with my last group, We the People.
Having a group is a difficult thing, I learned in most cases everyone doesn't want to go where you do, even though the music is dope and a great experience. I felt it was time for the world to hear my full voice, I had been holding back an abundance of feelings to do so, I had to trust my Intuition.
When I sat down with the artist Brandon Wilson it just all came together. He is an incredible artist, so everything was intentional. The shadow casting true north, to holding my first Dave Smith Instrument as the godfather of analog synths. His instruments have become a big part of my sound, and sonic taste.
The little transitions and percussion instruments peppered into your album are tasteful and satisfying. How do you get into the flow of adding this sort of icing to the cake, and how do know when a piece is done?
I am an instrumental producer first, so live drums and percussion are always going to live somewhere. My writing is about small intricacies that I piece together like a puzzle.
I know I am done with the soundscape when I start to overthink, number one rule is to keep it natural.
What is your favorite composition trick to get the creative juices flowing?
I think like many, I just jam a vibe. Often I reflect on life experiences, I have lived quite a bit.
What do you want listeners to take away from Intuition?
I want the listener to get lost in the music. Forget about their personal issues and just relax, enjoy the 24 minute journey, then re-live it for a different experience.
* * *
Check out Eddie Moore on Instagram & Facebook.