Ed Hale is a fantastic songwriter – this album is driven by a fine fusion of this and a totally enjoyable, eclectic and impressive array of musicianship. In addition, Hale's voice offers a certain meeting between indie-rock grit and singer-songwriter delicacy, so the songs feel upbeat but calm – energizing yet welcoming and accessible. So For Real is a must as a fresh collection and playlist to see you through the coming months.
Summer Flowers is an easy hit and a great way to begin the album – you get a taste for the way Hale crafts his songs, the lyricism he builds with his ideas, and indeed for his uniquely recognizable voice. After this, Tell You True takes a classically nostalgic approach and feels something like a hit from a much simpler decade. It feels like rock and roll, but you can hear so many acoustic elements mixed in among this – the whole thing has a brilliant energy, organic and immersive, uplifting. The lyrics and the melody add something quite empowering, something that instills a little confidence and carefree optimism in the listener.
Gimme Some Rock 'n' Roll continues with the colourful musicality but drives with something of an Empire Of The Sun approach. The vocals have a definite simplicity about them, the melody weaves its way into your head-space pretty quickly, but the gentle and crisp finish on the acoustic guitar and indeed the beat, everything within, makes this an easy bit of entrancing, surprisingly satisfying ear-wormery.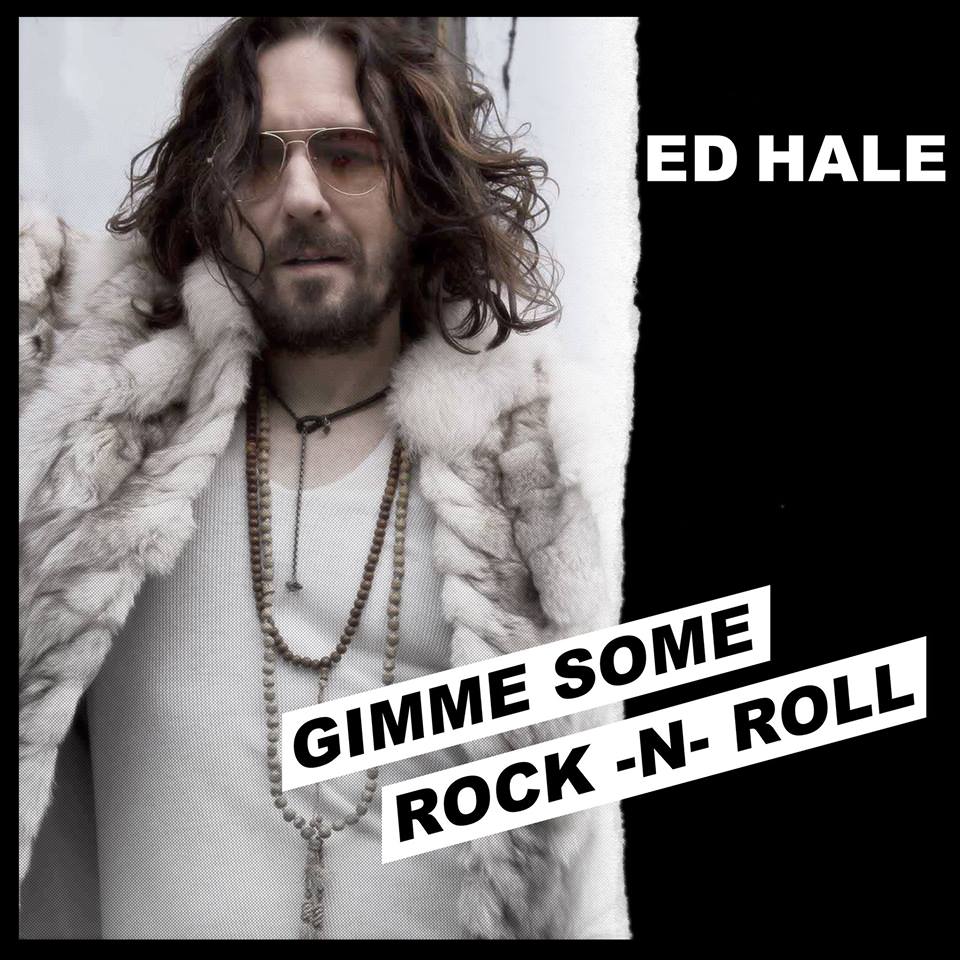 From a songwriting or story-telling perspective, The Prince Of New York is one of the first songs to captivate and fascinate, with its long form melody and scene-setting – not to mention that all important personal touch. There's a dash of Bowie to this song, another star in the sky of eclecticism. The song evolves to become more passionate and intense as it moves along. Hale's voice suits this kind of development, he offers power but it's not overbearing or by means of shouting above the beat – far from it, there's a smoothness to the whole thing; even with this sense of rising intensity.
Stephanie's Song (It's Alright It's OK) introduces a Simon and Garfunkel inspired touch of acoustic poetry and vocal togetherness. It's a sweet song that invites an interest in seeking out a live performance. Whether with a full band or as a solo acoustic show, Hale's likely to bring everything you'd hope for to an original gig. Marsha's Sleeping follows and is a stunning song, there's something immediately emotive about the chord progression and the melody, even Hale's delivery of it – the whole thing feels heartfelt and heart-breaking all at once. A definite highlight, reminiscent of Starsailor for me, injecting a sense of realness and vulnerability that allows you to really connect with the artist. The build up towards the end is superb.
Honestly is another great song, gentle at first but growing in intensity and passion throughout. The concept furthers that sense of personal, unwavering truth. The contrast between the softer moments and those that hit a little harder is really effective. The album's title track follows and leads with a simple, upbeat shuffle, an acoustic set-up, and this choir of voices again that drives the melody through in an inviting way. The delicacy and the poetic imagery works well at this point.
The curtains close on the album following a song called Baby Blue Doll – those classic, vintage, original rock and roll vibes come through; the likes of The Beatles or The Who come to mind, not for the first time. Once again, Ed Hale's songwriting is wonderful – this feels like a long lost compilation of hits. This final song sees things end on a high, leaving you likely to revisit any and all of the playlist again in the near future. It's a joy to have fill the room and Hale's an artist worth looking out for at live shows if the opportunity arises.
Download the album via iTunes. Find & follow Ed Hale on Facebook & Twitter. Visit his Website for more information.