Taking inspiration from the likes of Lil Peep, along with a more classically trip-hop-influenced aura, Dutch's latest album is one that effectively fuses skills from his acoustic past with a deeply thoughtful and contemporary writing style – ultimately offering a strong remedy for the chaos and noise of the modern world.
Learning How To Lie is a conceptual album that delves further into its own sentiments as it progresses. Ceiling Staring (Feat. Lil Zubin) as an opener begins the journey well – intensely passionate vocals gather energy amidst a fairly dreamlike backdrop, presenting lyrics of desperation and self-reflection. 661 follows on and continues the thread of familiarity style-wise, though it leans in a slightly more optimistic, joyful musical direction. Still the lyrics showcase personal struggle and unwavering, meandering emotions.
Musically this album in full makes for a fine way to escape for an hour or so – you quickly acclimatize to the leading voice and to these intimate ideas and uncertainties that emerge. With each revisit though, the lyrics connect a little more intensely, and with that you begin to form a clearer understanding of this undoubtedly open and considerate artist. Realness is invaluable in art and music, and despite the implications of the title, that's what you get from start to finish on this album. There's plenty to think about, and each song helps that process along in a compelling way.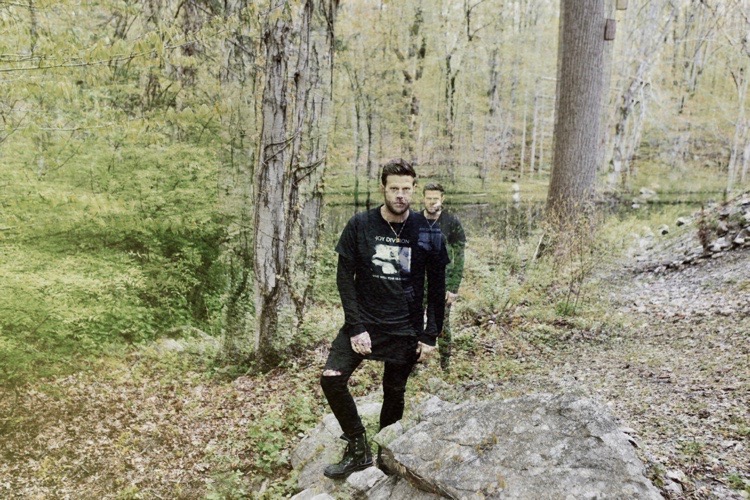 First Time (Goodbye) sees the passion of the project multiply as a choir of voices and a wave of musical warmth juxtapose each other to powerful results. Short and snappy lines sink in quickly, meanwhile this creative beat fills the space between vocal moments in a colourful way. There's a punk-pop edge to the vocal style and this helps reinforce the angst at the heart of the writing. Up In Smoke afterwards sounds way more classic hip hop than anything else – an industrial beat, a looping hook that's easily recognizable, and a contrastingly delicate, melodic verse that also works well.
Disappear is a decidedly personal and musically unexpected piece that sees the artist pour his heart and soul into the mix, complete with vulnerability, anger, hate and confusion. There's plenty for the isolated deep thinkers to connect with and feel understood by. These difficulties can feel overwhelming when you're going through them alone – music of this nature helps bridge the gap and remind you that you're far from the only one lost amidst such mania.
Towards the end of the album, The Contender is a notably bright and hopeful track that hits with a welcomed sense of possibility and overcoming. A well-placed highlight. Welcome Home is then another melodic stand-out and a track that again feels like a punk-pop classic – simple yet effective guitar work meets with an electronic beat and an outpouring of lyricism that barely sees Dutch pause for breath.
Won't Let Go brings the album to a close by laying out a thoughtful, calming ambiance and an immediate level of strength and belief in better. The opening line drives well, resolving the issues from throughout the rest of the album in a manner that leaves you feeling uplifted and capable. A great way to finish. Realism is more than just being open about pain, it's about finding reasons to push through and to strive for better. While there's a conceptual depth to the album, a chance that all of this is just the artist learning how indeed to lie, it works well in leaving the listener with a feeling of power and possibility above all else. Thoughtful writing, passionate performances, and a series of engaging, enjoyable soundscapes make this an easy must for the modern music fan.
Stream the album on Spotify. Find & follow Dutch on Twitter & Instagram.