Philadelphia twin brothers Drppy Jay and sintelstax feature throughout this album of heartache, struggle, depression, love, and the heavy impact of a tumultuous 2020.
Introducing itself with mellow, retro electronic tones, the music quickly brings in a bright and melodically hypnotic vocal lead, and an immediate fusion of poetry and personal outpourings.
Paradise is all of this, a mighty hook section stands out and cleverly contrasts with a delicate backdrop – in Mac Miller-esque fashion – before the track injects a welcomed contemporary rap verse to showcase more of the Drppy Jay story and personality. Great songwriting, big dreams and a musical sense of calm and possibility – a strong start to the project.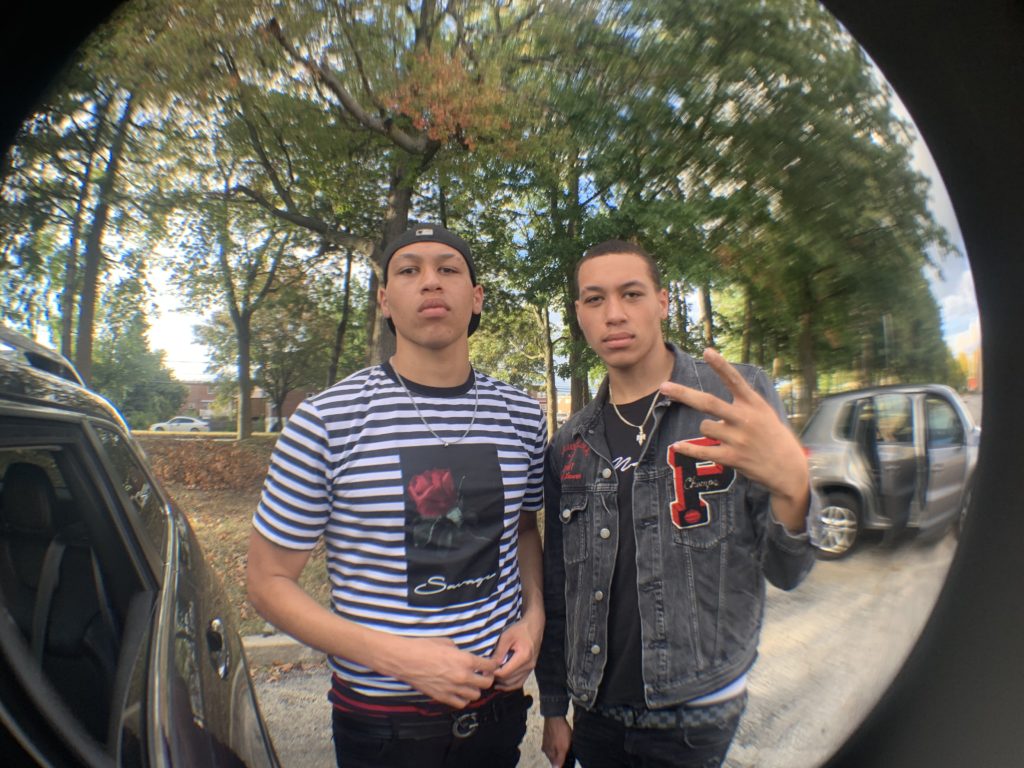 Far from a one-track pony, this project goes on to welcome in more than a few unexpected influences. Hello There drives with distorted guitars and a nineties, emo-like, Blink 182-inspired vocal tone and melody. Still that brightness and energy stand tall, and the writing is equally reflective and poetically vague enough to escape into and connect with.
After the half-way mark, the track switches vocals, and the change welcomes in a fresh dynamic that further cements the project's own creatively free and conceptually hopeful angle.
With Bi Polar, already the title invites belief in something a little more intense and heavy, topically. The mood set by the instrumental matches this implication – there's a certain dreamlike, late-night darkness to the synth progression, and indeed to the lyrics. Still the sound fits the EP, and the melody proves addictive as ever.
As always, the lyrics don't feel explicitly personal or exclusive – they welcome listeners to share in the sentiment; the ideas and feelings are relatable, and that makes all the difference.
Careless brings back the guitar sound in the form of a soulful, intimate delivery, as another impressively catchy yet subtle, non-intrusive hook details a personal relationship on the rocks. The story-telling holds attention well, and the word-play is just as subtle yet effective and memorable. A definite highlight and a personal favourite for its minimal style, organic set-up, lyrical story-line and melody combined.
At the final hurdle, Proud Of Me throws in yet another hit of versatility, leading with a piano progression and plenty of space. The vocal meanders in a free-style manner, melodic yet lyrically dense, and the story feels deeply honest; personal and unafraid to showcase genuine emotion and vulnerability. Slowly but surely the beat comes in, and the song weaves its hook around listeners in an again hypnotic manner. A great way to go out.
Despite the slightly raw production and presentation of the EP, it seems to thrive in this authentically home-made and heartfelt setting. The songwriting is where Drppy Jay shines brightly, and the overall sound is recognisable enough to potentially stand the test of time – blending electro pop qualities with a thoughtful writing style that's quick to engage. I look forward to hearing more.
Grab the album via iTunes or check out Drppy Jay & his brother and featured artist sintelstax on Instagram.