Dopamine fuses a chaos of genres in a smooth and dreamlike manner on this latest single. Beginning with a raw and seemingly sporadic stint on the piano, the track then evolves to bring in a retro backdrop, a thick electronic bass-line, and a notably shoe-gaze-like wash of reverb. All of this, combined with the vintage style of the video and indeed the artist's image, makes for a release that seems soaked in a little of many things from the world of music right now.
From a songwriting perspective, the more you hear the hook to this track, the more you like it. In the manner that Mac DeMarco slowly but surely paved his own way within the industry, with his quiet musicality and contrastingly wild live shows, you get a sense of something similar emerging with Dopamine.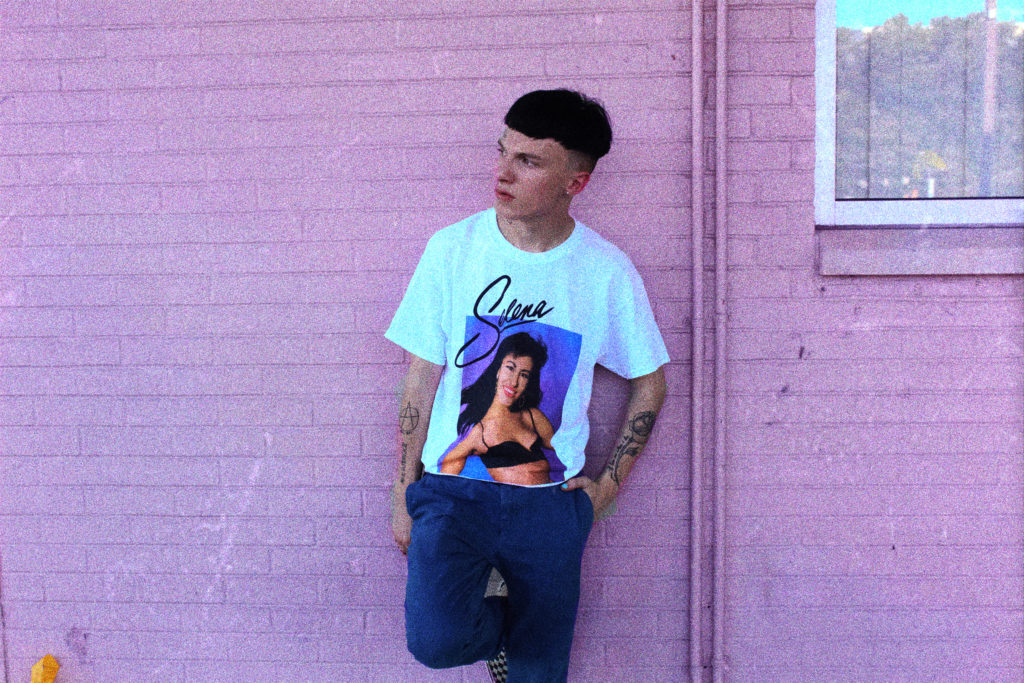 Ashley Left Last Night is far from a musically intrusive song, but it gets to you – that bass-line, the high notes in the hook, the switch from the single word to the longer-form line afterwards – it weaves its way into your consciousness for sure. Then at the final hurdle, the song explodes musically, multiple layers light up, and still the artist showcases a laid-back, carefree approach to performance throughout the video.
The muffled audio effect is something listeners will love or hate, but in either case – it's likely that a live show is where these melodies and this persona will really start to come alive. Furthermore, the song is fairly emotional in its desperate longing for the central character. There aren't a huge quantity of lyrics, but what's there screams out for companionship in a subtle yet certain way. Still, there's colour to the music and the melody, so the experience is far from depressive. On the contrary, the instrumentation works hard to lift you up.
Find & follow dopamine on Facebook, Twitter & Instagram or visit his Website.
https://www.youtube.com/watch?v=1dESxSX-TbY