In celebration of fifty years of Hip Hop, Doc STRANGE delivers a nostalgic ode to the Southern Boom Bap and Bay Area sounds of a simpler era, with his latest album Ya'll Still Can't Rhyme Like This.
Thirteen original tracks make up the album, beginning with the mellow soulful tones and gritty bars of Killing Everything, progressing through the likes of an equally confident yet suddenly striking and intense MARIACHI. We're now into the meat of the meal, darkness and bold declarations meeting a versatile flow and equal parts comedy, wordplay and conviction.
Simplicity of design seems key to the Old School sound of Ya'll Still Can't Rhyme Like This, and the smart and sharp arrangement of the lyrics that captivate and impress are undoubtedly what elevates the integrity of the title.
Doc STRANGE throws in bar after bar, flipping the script whilst keeping things clever, quirky and creative. His unmistakable approach makes sense as influenced by the past eras of Hip Hop, but it also breathes new life into the current scene – the likes of 2AM underlinng the playful sense of character that makes up most of his performances.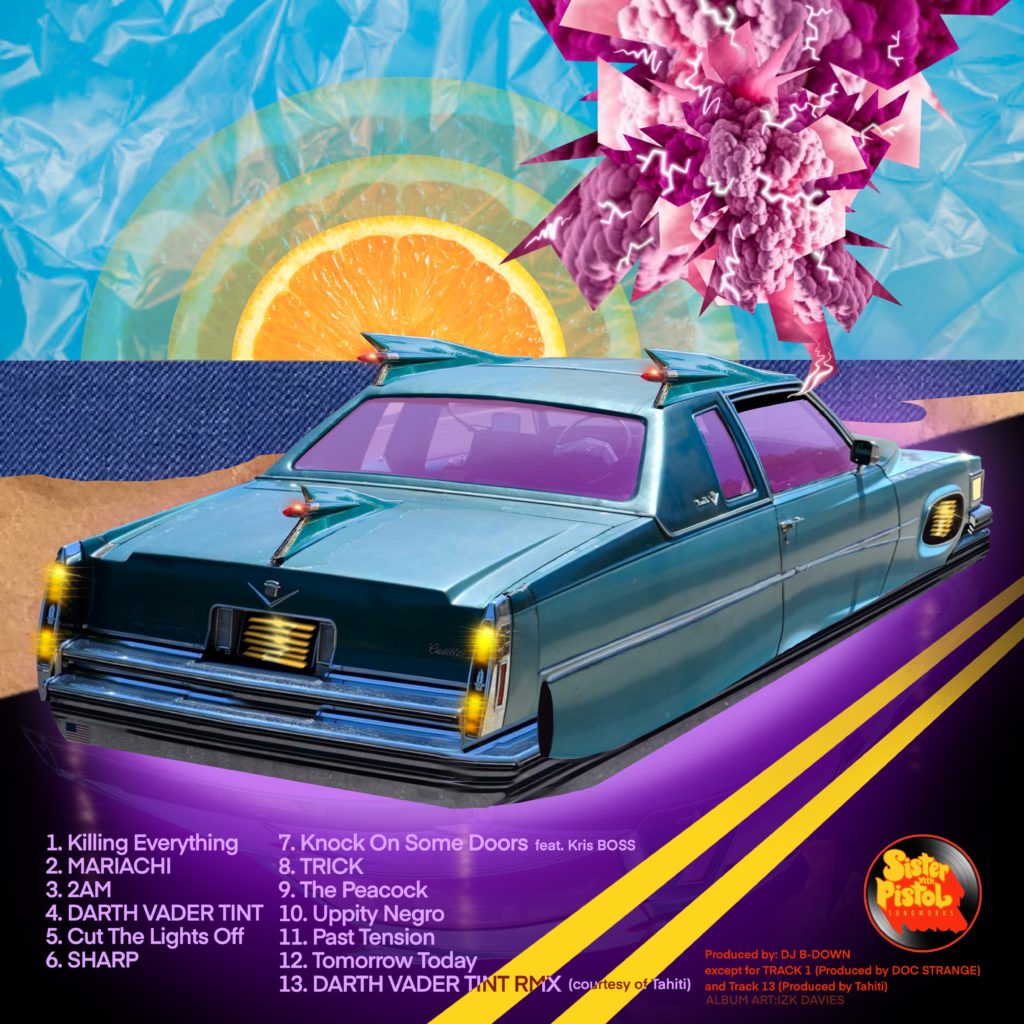 Noting more than a few catchy and even anthemic hooks, the rhythm and equal personality and imagery of DARTH VADER TINT a fine example, Ya'll Still Can't Rhyme Like This calls out the often idle approach of modern rap in a colourful and cutting fashion. Consider the shift to the intensity of Cut The Lights Off, performative and musically hard-hitting, before the lighter vintage approach of a uniquely captivating and conceptually relevant SHARP.
The funky bass and fast-pace of Knock on Some Doors is an easy highlight, representing the very best of Doc's ability as a rapper. The Peacock is perhaps another, creatively unique and unafraid to get comical and confident to a limitless degree. Then we get the lyrically hilarious yet heavily topical Uppity Negro, followed by the strong groove of Past Tension, and the subsequent smokey jazz vibe of Tomorrow Today.
Stacked high with bars, as it should be, also musically humble yet refreshing in its subtle creativity and playful energy, Ya'll Still Can't Rhyme Like This more than lives up to the hype implied by its name. Doc STRANGE aims high once again, and hits the mark with ease.
Find Doc STRANGE on Facebook, Instagram & his Website.