Impressively introduced by the one and only Ne-Yo, Doc Martin takes on the classic soul of RnB with this seductive and intimate new groove.
An aptly titled Obsession showcases faultless vocals and simple, melodic sound-design, complete with long-form verses and the easy resolve of that hook line for a memorable finish.
Nostalgic by nature, Obsession is the new solo single release from Doc Martin, though the artist is also known for his work with the band Brownsuede, who released their debut EP at the end of 2020.
From this project, The One makes for a powerful underlining of their sound – a bright and beautiful, sultry slow-rock arrangement, with crisp production and superb vocals that meander through a smooth and mighty melodic progression.
This manner of intimate, honest and captivating writing and performing proves a calling card of the band and of Doc Martin himself. Even with a topic change, the sound and intentions remain true. As an example, Fade Away adopts an acoustic guitar-lead for versatility, and proceeds to weave an inspiring web of heartfelt ideas, struggles and uncertainties, followed by the rise of optimism and possibility.
That inherent brightness still shines – as do those faultless driving vocals. The minimalist set-up compliments the sound gorgeously, quickly inviting interest in a live show.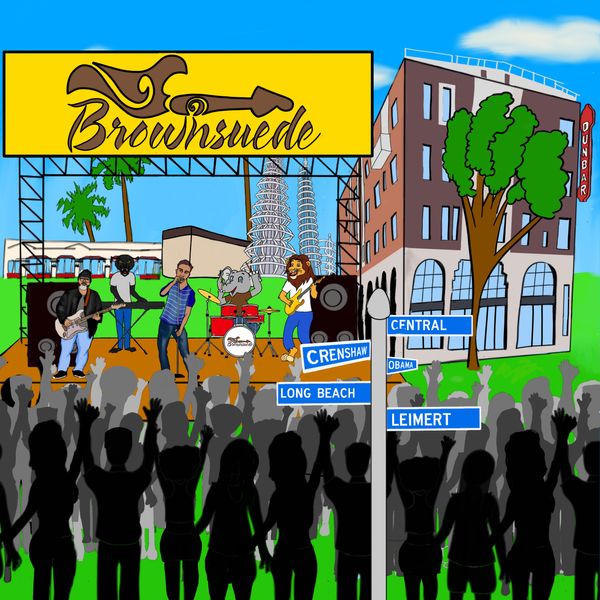 One last blast of eclecticism comes in the form of a funky and infectious How To Do Dat. The sound is still clearly recognisable, integrity standing tall, but here we get an uplifting groove and energising vocal for a total change in direction mood-wise.
All in all, Doc Martin's passion for music, his talent and commitment to the process, leads to superb releases in every case. A catalogue well worth delving into.
Check out Doc Martin here or via Instagram or his Website.