The Palm City EP is a release from producer DJ Ko, a project bringing together infectiously rhythmic dance vibes and the unquestionable warmth of classic deep house music. Sea Mist is a stand out track from the project and a great place to start for listeners looking for that easy, go-to escapism – the sort of light yet uplifting dance music that lifts you out of your current head-space and lets you escape to somewhere else entirely for a while.
Sea Mist is a piece of music that surrounds you in a hypnotic and quickly familiar way, creating the perfect space within which you can either sit and work, sit and reflect, or get yourself ready for the long night ahead. The simplicity of the overall sound has the effect of presenting listeners with that entrancing background aura that just lights up the room. At the same time though, the complexity of the production job is worth appreciating – the delicacy of that authentic, deep-house vibe has been crafted flawlessly. When you listen loud, the intricacies and the smoothness and the minor details that make it what it is become inherently clear.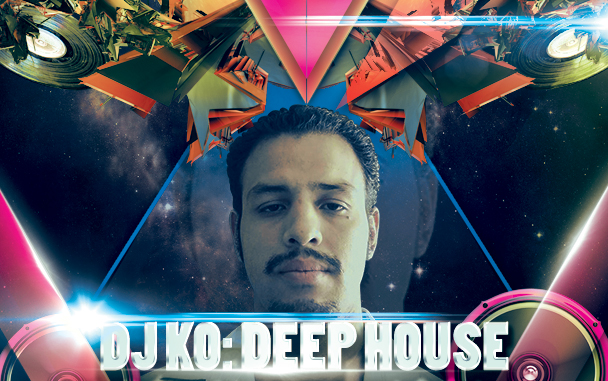 Elsewhere on The Palm City EP, DJ Ko toys around with tribal beats a little more – the sound of each track showcases a different level of emotion and creativity. Sea Foam is a distinctly lighter piece of music, for example, feeling a little more distant and thoughtful when compared to the upfront energy and bounce of that which preceded it. In any case, the EP as a playlist works beautifully in overcoming the daunting loudness of silence, giving audiences something completely immersive to experience and take away with them. Listen in full or at the very least pick and choose which one to embrace at any given moment.
Listen to DJ Ko on Soundcloud & YouTube. Follow him on Facebook.