Creatively encapsulating the phenomena and beauty of transformation, artist and songwriter Demond presents a stunning collection of originals, guided by pristinely soulful vocals across a multitude of genre-fusing soundscapes and immersive grooves.
Metamorphosis is the project, aptly-titled and introduced by its opening track with equal parts intrigue and outright sublime musicianship and performance.
Balancing spoken-word fragments with organic acoustic guitar and stylish trap rhythms, the sound is all at once familiar and refreshingly new – Demond connects for the skill, confidence and sheer artistic appeal of the set-up, and this all happens in the first two minutes of the album.
His third solo project to date, Metamorphosis speaks volumes on behalf of the level of ability and passionate devotion of Demond. With Over It, we're introduced to a new creative vibe already, the voice is breathy and reflective, almost folk-pop like, and the backdrop leads towards electro and pop-punk. Still there's a clear identity at the heart of the music – loving sentiments, soulful longing, blissful harmonies and brilliant sound-design.
The songwriting is faultlessly reinforced by the changing energy of the production, and that unity between elements proves an exotic and enchanting strength throughout.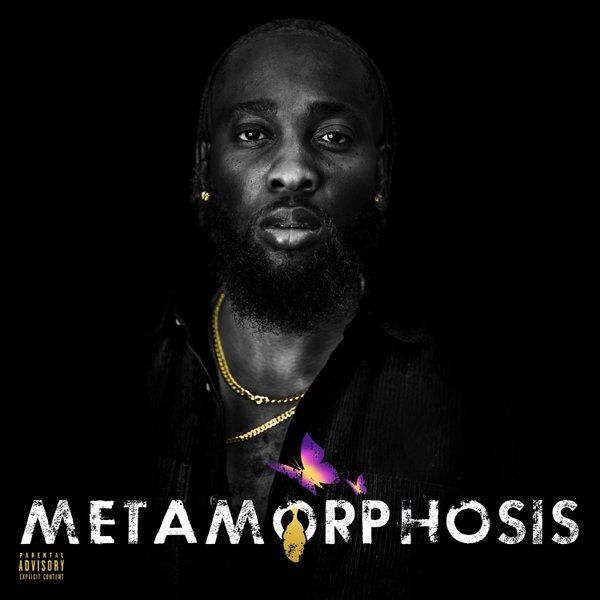 Highlights from the ten-track album include the heartbreaking vulnerability of a collaborative Complain, fusing melancholy and scorn within a search for answers, and gifted a beautifully delicate hook resolve; not to mention the added dynamic from a featured Cyniah Elise. The two vocals collide and connect hypnotically throughout the ever-evolving piece.
Another is the Gospel-kissed and intimate Ydek, emerging as perfectly well-placed for its dreamy calm before the closing creative force that is Black Queen – a superb and unmissable final track, led by the simple power of piano and voice united in this rising sense of divinity and heavily relevant presence.
In terms of versatility, Demond's reach seems limitless. Whether soulful acoustic or passionately intense, from the folk softness to the dance rhythm and warmth of songs like Tunnel Vision, everything just fits within the scope of this conceptual and emotive outpouring of feelings and ideas.
Not only this, the playlist acts like a greatest hits collection – every song can be made your own, the calling card of a truly audience-aware artist; uninhibited in their honest and fearlessly bold approach. Consider the contemplative and relatable Good Man, questioning the role of the self in a wholly accessible and likably uplifting manner.
Demond gets the chemistry just right throughout the album, blending genres with natural prowess and purpose, and delivers an unparalleled hit of escapism in the process. Absolutely an artist worth knowing about. I look forward to the live shows.
Download or stream Metamorphosis here from May 27th. Check out Demond on Facebook, Twitter, Instagram & TikTok.