Time now to check out some top quality, feel good folk-pop from Sweden. Dead Wood has just released a brand new EP called Guided By Wolves, it features the songs The Queen and The Peasant and Send Me a Sign. Here's our break down of the music..
The Queen and The Peasant is a foot stomping, joyful giant of a track. The almost military style rattle of the live drum, the gorgeous folk-driven riffs, and that beautiful, gentle vocal; sounding so genuine, and so full of love – it all makes for a superb song, loaded with positive vibes.
If you're feeling a little low, this is exactly the kind of song to bring you right back up again. From the soulful, melodic story telling of the verses, to the fullness and brightness in that chorus of harmonies – The Queen and The Peasant is an almighty folk-pop fusion, with a soft acoustic-rock edge, to really bring it to life. What's more is that it's all topped off with some entirely unique lyrics; a really original and refreshing take on romance and relationships, which is in turn made all the more likable by the singer's sensitive yet confident sounding voice. An incredible job done, really well written and performed.
"You can be my hillbilly queen and I'll be your slave. Together we'll break through the storm and jump over our graves."
Send Me a Sign breaks things down a little – the gorgeous, gravelly tones of the lead vocal really shine here; the surrounding music is a bit more subtle, though the riffs and the instrumentation are as strong as before, they just take the back seat a little with this one. The harmonies are as soothing as they were in the first track, if not a little more so this time around – the highs and the lows are really noticeably captured and highlighted, particularly during the acapella outro. A beautiful way to finish, a wonderful wall of lovely voices. It works brilliantly.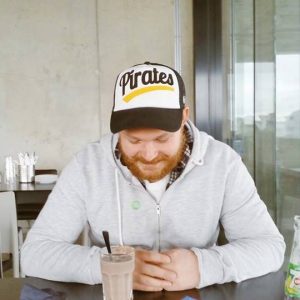 As a writer and an artist; a fantastic story teller. As a singer – it's a soft and handsome voice that is very easy to trust and to believe in, and combined with the simple yet perfectly performed musical elements; Send Me a Sign really is a powerful and utterly successful folk song.
"Hold your match to the land so we can see, I'm not afraid of the dark but I am of losing sleep."
Brilliant lyrics, so poetic and perfectly rhythmic in the way they're presented. It's an absolute anthem, a song that I feel needs to be heard by immense crowds of music lovers. The kind of song you can already imagine thousands of happy fans singing along to as the sun starts to set; as they realise that being with the people they are with, in this moment, with this music playing, is the best thing in the world. It's a big song. A simple song, with very few elements holding it together, but it's output is immense. Fantastic writing, and an all round superb performance. One of the best songs we've heard so far this year.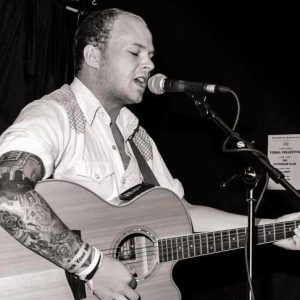 The artist Dead Wood is based in Stromsund, Sweden, so if you're lucky enough to live nearby – definitely look out for a live performance of these songs in the coming months. Not to be missed. This is, straight from the heart, feel good, great music – the kind that is guaranteed to make you feel wonderful. Really impressive – we look forward to hearing more.
You can follow Dead Wood on Facebook and Twitter to look out for upcoming gigs or new releases, and head over to Bandcamp to grab your copy of Guided By Wolves. If you find Dead Wood on Spotify, you can also listen to the wonderful track Saint – another gorgeous offering that is well worth a listen, and over on Soundcloud there's a whole collection of slightly older yet equally beautiful music to get soaked up in. Be sure to stay involved, either way, and show your support if you like what you hear. For us, Dead Wood was a true joy to discover. Fantastic music, through and through.