Bringing together elements of classic rock, modern indie-rock, and a fair bit in between, Cylew are a Paris-based band with a dash of California culture in their sound. Mot3l is a brilliant album – a solid release for the year.
Western Sky is the first track and sets the bar exceedingly high. Crisp and distorted guitars intertwine, hard-rock works in unison with incredibly melodic verses, all of which leads effectively up towards one of many superb hooks. Lady Cylew, their front woman, offers a smooth yet mighty driving force for the song and its sentiment. There's emotion and weight, but there's also delicacy and gentleness where necessary. There's so much heart in this music, and that – for me – lifts it up all the more higher than something made purely to entertain.
Like A Flare is a beautiful song and follows the opener in a manner that quickly highlights the band's varied abilities and topical eclecticism. This is more soft-rock and reflective, thoughtful and calming – it gets you thinking deeply, the hook is simple but questioning. It's easy to listen a couple of times over before you progress through the project.
As the album plays out, you soon begin to form a clear understanding of who Cylew are and what their sound is. On occasion I heard a touch of No Doubt, there's energy and colour, and there's a hell of a lot of personality in the leading vocals, but it's far from them in reality. It's something fresh. As stated, it's the songwriting that makes up the bulk of this album's power. Interesting concepts, plenty of passion, and great melodies. As well as a certain interconnected-ness between band members. The music flows well but hits hard simultaneously.
Take It All is a mildly grunge-like, soft piece of music that offers a simple and short melody that weaves its way into your consciousness. Following this, Outer Spaces is stunning. Lady Cylew's voice is laid bare among an acoustic guitar for the most part – there's a certain entrancing vulnerability here. The words reach out to your soul, there's poetry and personal honesty, so you get a little closer to the artist. It's a beautiful performance and the song has these subtle highs and lows that are intensely hypnotic and quite heart-wrenching. The song builds gradually, and as always – flawless musicianship helps craft it into something mighty. A definite highlight, partly due to the contrast between this and what came before – contrast is incredibly effective when used well – but partly because it's just an exquisite song.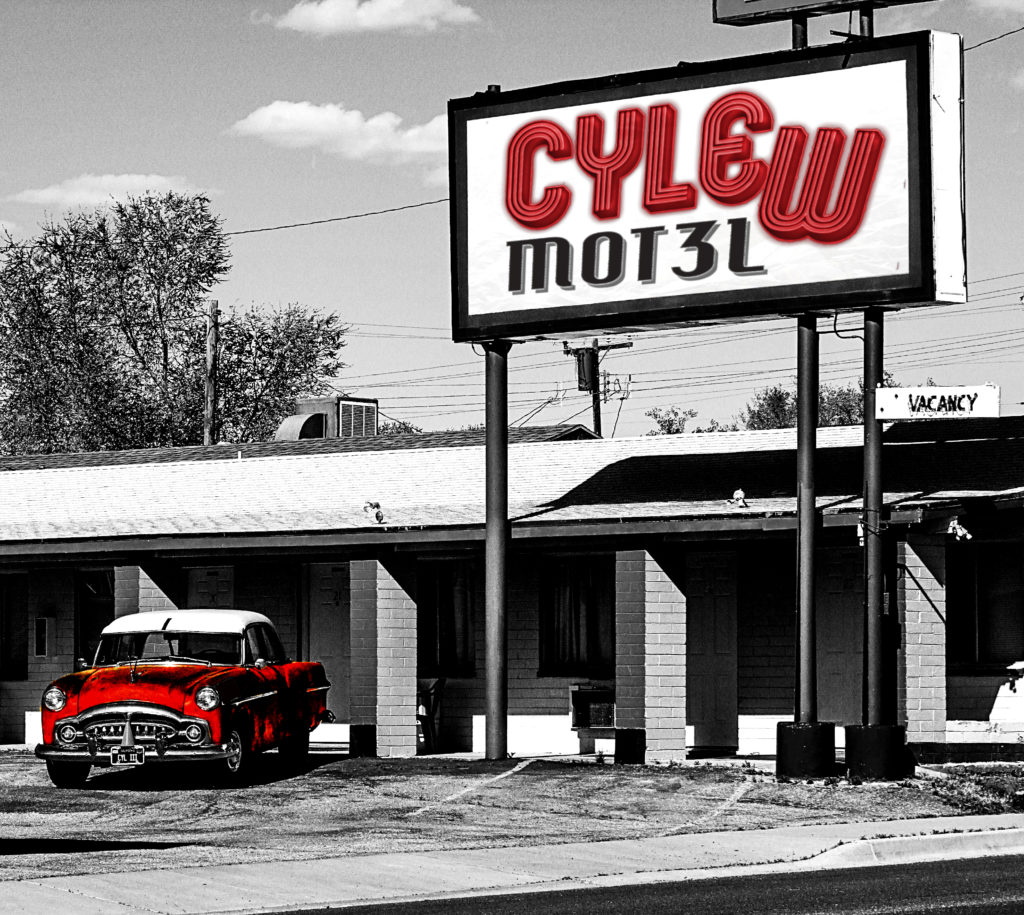 Elsewhere on the project, moments such as Like You bring out other sides to the artist and offer so many more musically mighty moments. This song is provocative again, and incredibly open. These are things we all most probably relate to, but perhaps we hadn't heard it expressed in such a way before. Enter the artist. It connects so well, it's refreshing. Sun follows and immediately melts the heart again with its poetic imagery, scene setting, calming guitar ambiance, and of course – another gorgeously intimate and mesmerising leading vocal performance.
Jupiter's Crash is an insanely good song. Little by little, the band pour more and more intensity into the soundscape, beginning with calmness but a sense of uncertainty or anticipation. The drums stand out beautifully, as does that leading guitar riff. This one has weight and is crisp and powerful all at once. The drop is brilliant, you don't get that as much in rock music these days – a total pleasure to play at volume.
Before now I'd heard a slight folk-twang on a few songs, the opener initially and then a few points elsewhere. Unexpected on a rock album but brilliant in hindsight. Immaculate takes that a little further with folk-like acoustic string picking and vocal harmonies that float out softly around you. The hook is lovely, the higher vocal part feels again so vulnerable and honest. That guitar picking hits with satisfying familiarity afterwards. It's difficult not to label every song on this project a highlight. The answer is to listen in full, perhaps while (safely) driving. And to seek out a live show at the earliest possibility.
Save Me kicks things up a few notches with energy and attitude and quickness. Lady Cylew's voice bursts through those delicate, considerate whispers and explodes into something incredibly powerful. Be Mine follows and creates colour and vibrancy with its manic guitars and rising intensity. The lyrics paint a dark and poetic picture that captivates. After that, Wishes briefly lets a reverb-soaked space surround you with peacefulness. There's a lot of longing in these songs, a lot of deep thinking and all of those things we all feel from time to time but don't necessarily speak up about. This album gracefully screams them out for you.
At the penultimate moment, Stalking My Prey brings an element of punk-pop to the scene, still that melancholic darkness lingers but it's perfectly well suited to the song's concept. Contrast works its magic again and the hook section hits with force. Then to finish, a dash of folk pours through melodically and in the rather spacious but epic drum-line on Dead Or Alive. All of the ideas suggested throughout the collection come to something of a climax here. The thoughts that led to these songs reach their peak and the track offers something of a refuge or an inspiring step forwards in a bold new direction.
Dead Or Alive feels like a shedding of the past in some ways, as opposed to the regret presented elsewhere. It's not definitive, but it's there, and as a listener you feel a sense of possibility and change – hopefully clinging to the latter of those title words. If you let it, the song has the power to make you feel alive. It's beautifully emotional, as is the whole project, but this lays out a final soundscape around you that just works like magic. A huge way to finish, a really well-arranged and consistently impressive, enjoyable experience.
Don't allow me to come back down. 
The caliber and quality of music and songwriting emerging of late seems to be reaching higher and higher levels. This is an outstanding album. I'm a fan and will be listening at volume throughout the coming months. Well worth discovering. Download Mot3l via iTunes or Bandcamp or stream it on Spotify. Find & follow CyLeW on Facebook, Twitter & Instagram. Visit their Website for more info.