Indie rock rhythms and intimate songwriting back up distorted, subtly catchy arrangements as Crow Hardly tease four original tracks from the soon to be released, aptly-titled album Heart Deep.
Beginning with the marching pace and sense of longing that is You Don't Know Me, the sound immediately tips its hat towards the indie rock legends of a simpler time.
Gentle yet characterful vocals lightly guide in a sort Bright Eyes or Ash-like manner, and meanwhile the music feels edgy yet mellow; keeping your focus on the quiet, relatable contemplation of the lyrics, and presenting a rising sense of anticipation that slowly envelops. 'Nobody wants to be alone' resounds to bold effect towards the very end.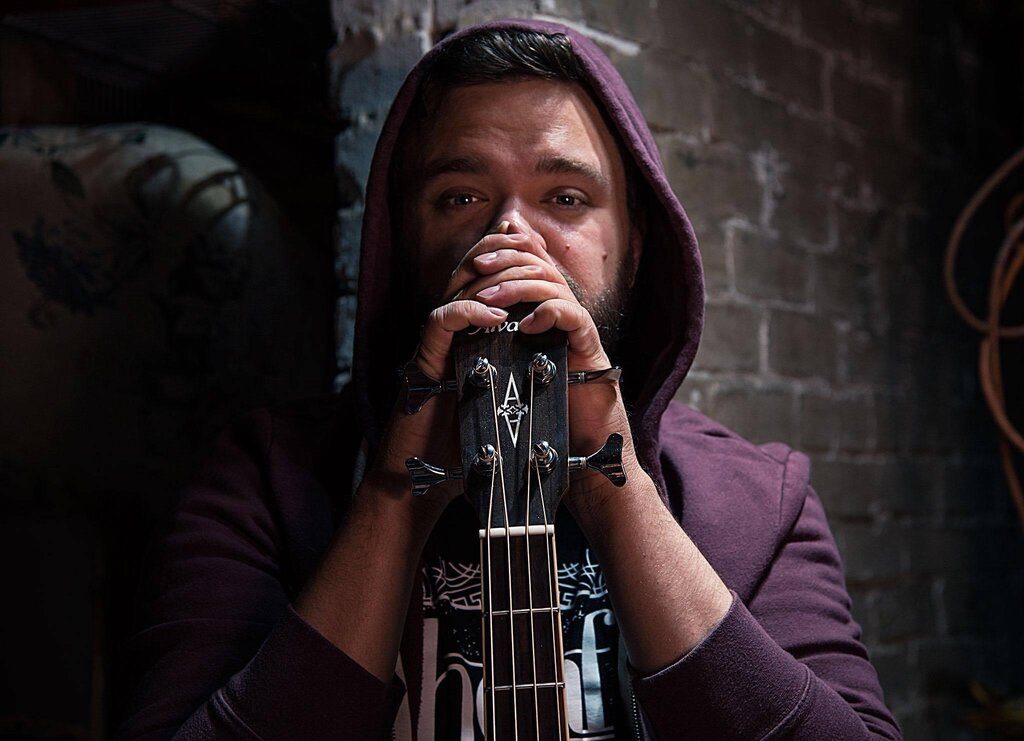 West Virginia's Tim Napolitan is the creative behind Crow Hardly, a long-time performer and songwriter for whom the upcoming album marks the biggest release of his career.
Sinking Ship is a fine highlight from the new collection, instantly warming and memorable as its anthem-rock warmth and raspy, soulful vocals and inclusive lyrics embrace the listener.
Beautifully crafted and performed, with a sense of comfort and possibility alongside poetry, and that unique vocal tone which, in this setting, really gets a chance to shine and connect. Beautiful, a personal favourite.
With You & Me, the sentiments and sound of the project are undoubtedly settled in – recognisable, reliable, and a pleasure to sit back into. Things get all the more reflective, deeply personal yet still accessible for the vague details and the shock factor of certain references – in contrast with the implied love and oneness of the idea that is You & Me.
Switching gears slightly is the song Stars Of Leo, a beautifully big sounding track with that still mellow soulful delicacy at its heart. Poetic as ever, hopeful and inspiring in its imagery and overall vision. The energy is up slightly, the guitar riffs and the drums are gifted space to create a likeable groove, and the overall resulting vibe just works – eases the weight of the world, leaves the mind wandering and the body calm.
Beautiful, another favourite and a lasting reminder of the songwriting and depth of the approaching album.
Crow Hardly has recently been signed to the new recording label OVHXC, who have been instrumental in the pristine crafting of this album – helping make it one that's well worth tuning in for over the coming weeks.
Download or stream the music here. Check out Crow Hardly on Facebook, Instagram & Bandcamp.