Distorted intensity and hypnotic melody unite beautifully throughout this anthemic, increasingly heavy and vastly contemplative debut from Atlanta fourpiece Coda Nova.
Leading with the quick-fingered power-chord rhythms of a simpler era, combined with an immediately familiar vocal styling akin to the likes of Placebo or REM, To Be A Burden ultimately enthrals its audience, with intriguing lyrical progressions of a poetic and powerful, reflective nature.
The resolve to the hook works well to elevate things, energising the room and offering that essential peak passion and evolution for a truly immersive, arena-rock moment. Before this, and in particular during the second verse, we resort to an almost listing format – single ideas piled on top of one another, references to dreams and horizons, and then kindness and enrichment contrasted with this lingering concept of being a burden. It's all very new, unknown and yet oddly recognisable – relatable even.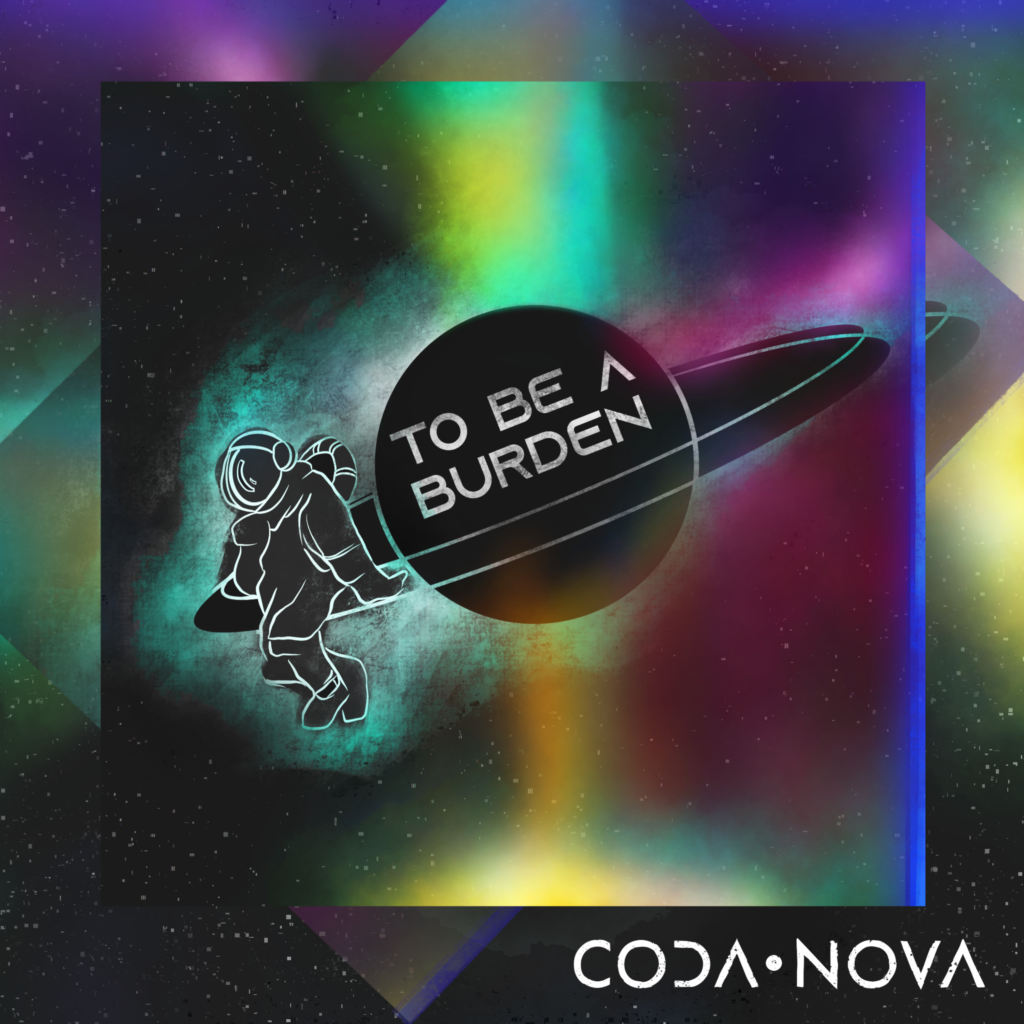 Then there's the progressive rock middle-8, stunning electric guitar work creating a wholly engaging realm of faster and faster-paced musicianship, to embrace the listener all the more so in this blissful chaos of self; but also to remind them of the absolute passion and skill united under the Coda Nova name.
The final two minutes of this six-minute epic are in fact a whirlwind of their own, and the closing verse almost instantly prompts interest in a re-listen – at which point we discover yet another world of traits to appreciate within.
Really nicely done, quite the debut. I look forward to the live show – and indeed to further releases.
Check out Coda Nova on YouTube, Facebook, Bandcamp & Instagram.