Coby Hartzler, Joey Weaver, Matt Garver, and William Stansifer make up the Ohio-based alt-country outfit that is Coby and The Prisoners. Their brand new album, I Imagined a Window, makes for the perfect starting point if you're new to their sound and style.
Album opener Oh No sets the slightly experimental tone of this album beautifully. There's a trippy, reverb-drenched lead vocal, and loads of space for all of the instrumentation as it floats above a root chord that sizzles quietly – in the perfect sonic backdrop to establish a vibe for the first couple of minutes.
The use of a stately-arranged piano and bass, and glockenspiel with manically squealed guitar, feels like a nod towards the stylings of Ed Harcourt. But the vocal treatment and delivery are more MGMT or Mercury Rev. Coby and the Prisoners make full use of a near-6 minute arrangement to build and build to a cavorting climax, which then resolves into something wistful and beautiful.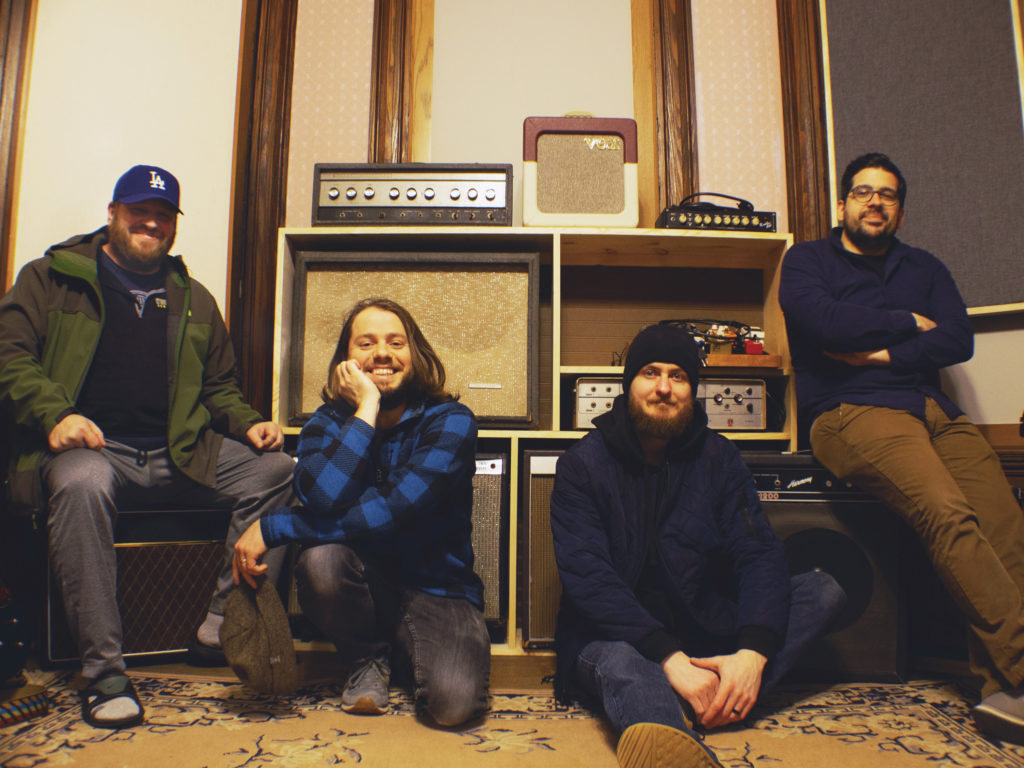 I Don't Even Wanna Know continues to showcase a band that feels very comfortable in its own skin. Not afraid to experiment with instrumentation or arrangement. Guitars and piano trade and share licks with kalimba here.
There's a hugely playful feel to things, and confidence in spades. The space in the production allows the listener to focus on the individual instruments' capture – and it's fabulous. Riffs break out and are enjoyed and indulged. The vocal melodies feel effortless and yet are also slightly off-kilter – which serves to highlight certain words: clever.
Sad Eyes continues to charm – its slightly perky, snappy rhythms are instantly appealing. It goes to a wonderful half-time feel part-way through, then double-time snare towards the end. I'm 3 songs in and this album is ticking a lot of boxes for this listener.
Another different feel announces Wednesday at Noon. The reverb knob has been cranked hard on the vocals again for this one. It's a wonderfully unhurried tune and showcases some beautifully-judged angular chord choices that recall The Beatles. There are new bells and whistles on the production front, but the tightness of the musicians is not a casualty of this sparkling dust. The songwriting remains front and centre. I'm suddenly reminded of Tim DeLaughter of The Polyphonic Spree fame. A wildly-modulating synth sees this one out, and we move along into…
…Spillway River. The alt-country credentials that have been evidenced so far really come to the fore here, but the feel of picking and slide and syncopation, along with the reverb-heavy vocal, also conjures a nostalgic nod to 50s crooners. Were it not from some tricksy arrangement chops just before the end, you'd be forgiven for thinking it was an authentic capture from that period… It's a clever melding of old and new.
Lonely All The Time bounces along nicely, with a busy, rich bass driving and underpinning in equal measure. Some bright piano comes in to waltz us into the distance before guitar takes over. Then the emphasis switches back to vocals. The chorus refrain is placed over a lovely break-down section, and after the second drop we get treated to some surprisingly effortless and sweet falsetto, revealing yet another colour to the sound.
There's also a fascinating and compelling video to accompany this track, which shows the band in action capturing the song – for the most part in a single-take live performance. It's taking place in a domestic building that's been tastefully converted for recording purposes, and the artistic values applied to the video are as charming as the track itself. There's tasteful, arty capture and a wide-range of shots and treatments to retain interest – it's clearly been produced to be as much a labour of love as the music it's accompanying. Anyone who has a passing interest in music, it's capture and production, will be riveted.
"The video was filmed during the first recording session for our album 'I Imagined a Window'. My brother happened to be in town for the weekend & brought his cameras with him. It shows how most of our songs are recorded, with us all set up in a room together & trying to grab the takes that feel the best. It was a pretty loose session, with lots of friends stopping by. It feels a bit surreal now, that this was filmed only a few months before the pandemic happened, and we have spent almost a year now being pretty isolated. It will sure be nice to be able to get back to weekends like that one again." – Coby.
Next up is I Know The Rules, and this has an instantly singable chorus – as the vocals and band syncopate over a satisfying laidback groove.
The intriguingly-titled Better Than A Comeback continues the charm offensive. 'It's better than a comeback / 'Cos we've done that before / It's better than always trying / To keep settling the score' – what a wise and witty way to start a lyric. Thought-provoking and sung to a succulent melody, this is top-drawer songwriting, perfectly skewering the dynamic of a relationship in just 4 lines.
The acoustics come out in force on Don't See It That Way. It's catchy in just the right way for me. More effortless vocal phrasing, and using gaps between lines as part of the hook. The slightly unhinged guitar parts are back, too, for the first time since track 1. The final quarter of the song breaks down in another unusual way, except I'm kind of expecting the unexpected by now…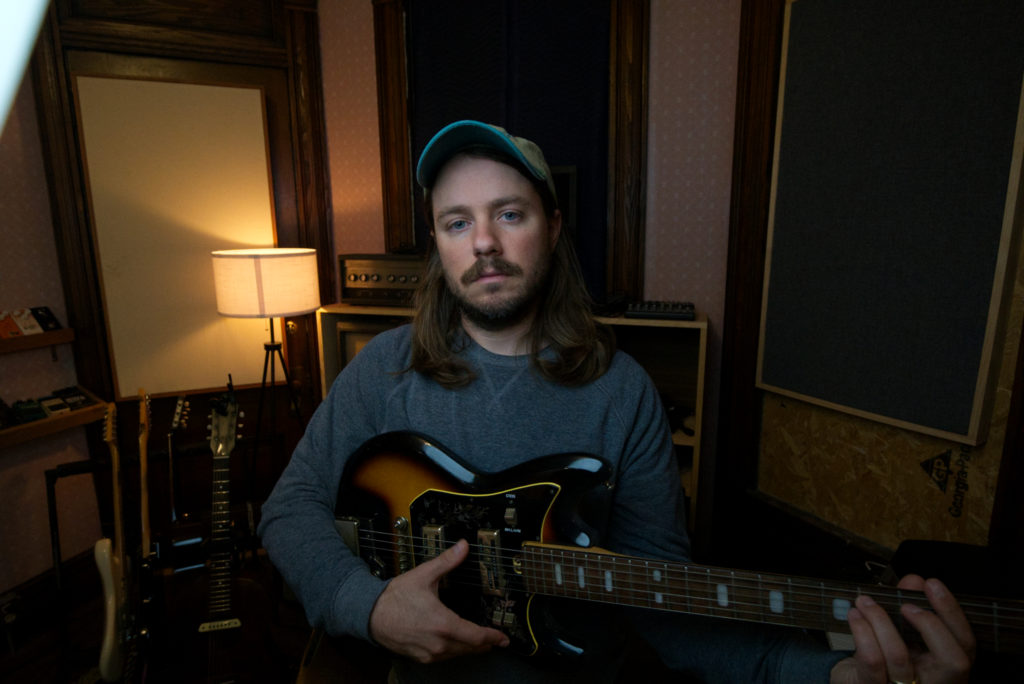 Tremolo guitar leads us into album closer Daydreaming. Some lovely chord choices (picked out on organ this time) and arpeggiating synth make yet more shapes for us to listen to. It concludes, fittingly, on fading vocal reverb and a tape edit sound.
I Imagined A Window is a bit of a rollercoaster. It feels organic and authentic and thrilling, with a dusting of electronics, and, best of all, autotune has been given the day off. Good shout. Where the paint has peeled, it's only added character and gravity to the ride – and I, for one, want to go round again. It's blown the cobwebs away!
Download the album via Bandcamp.