Having reveled in the unique qualities of his single release Rain not too long ago, the prospect of a longer project from California's Chioke Dmachi was an intriguing one – to say the least. Heartless Reign refuses to disappoint. Dmachi brings a multitude of influences and colors into his creative work, but in addition to this – his songwriting and his skills as a musician and an artist are unquestionable.
Crown kicks off the EP and is all of this and more. A soulful but energetic, vibrant song, unpredictably structured, feeling partly trip-hop like, partly soul and RnB inspired – partly tribal and world-music influenced, but mostly – most importantly – feeling like something completely new. The work of an artist, not merely a singer.
Chioke Dmachi brings a Prince-like level of eclecticism and creative passion to the world's music scene. Every song on this EP speaks volumes in favour of that. Whether it's the full throttle, multi-layered electrical brightness of Crown, or the delicate and intimate (to begin with) Heartless, the artistry is what stands tall – as well as Dmachi's unwavering ability to meet the honest requirements of the moment and the emotions that rightfully reign there.
Speaking of Reign, this aptly titled song is a beauty – Dmachi opens with a shared vocal ambiance that emerges almost like a wave or a dream. This was the first of his songs to cross my path and it makes for a beautiful starting point. Perhaps it's a little softer or safer than some of the others, but not all that much so, and it makes sense regardless with it being the single – the seed to plant among a wider audience.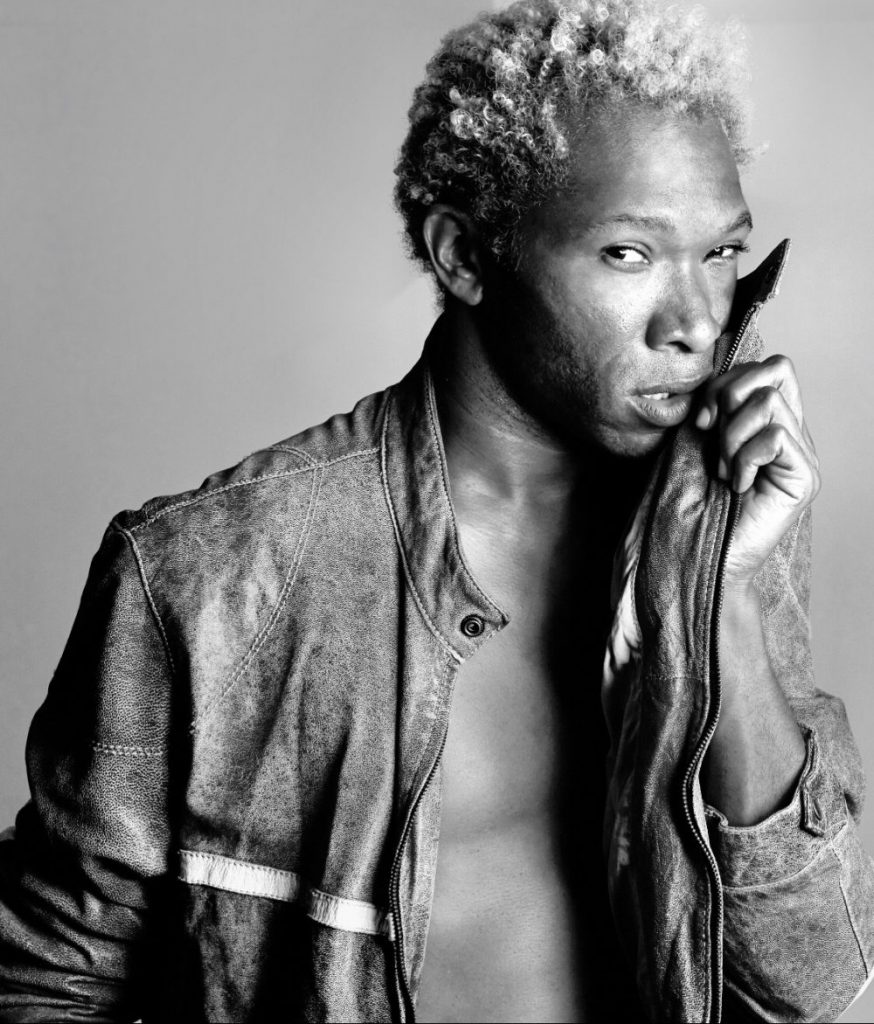 Right Now is a huge song, one that really stands out – despite all of the songs on this project being unique and striking in their own ways. Right Now has a sense of darkness and power about it. There's weight to the vocal delivery, to the melody and the lyrics – I don't give a damn about tomorrow; love me right now. The manner in which this particular line is poured into the mix is stunning, and this – combined with the drama and thickness of the beat and the slightly unsettling ambiance elsewhere makes it a totally addictive and unforgettable song.
Right Now marks the moment at which Dmachi's songwriting reaches new heights of personal expression and connection. That hook is everything, the genuine soul and grit that bursts onto the stage here is crucial, and Dmachi's voice absolutely offers the presence and power required to make it count. This is why we turn to music in the first place, to seek out those moments in which the audio screams aloud for us, getting everything out in the open and relieving us of those inner struggles and confused feelings. In my opinion, this song takes Chioke Dmachi even further than the impressive energy and artistry of everything else – and things were already incredibly original and refreshing.
Right Now has a genuinely satisfying and addictive hit to it that rounds off the collection in a bold way. A personal favourite, for sure – but really what it does is light up the artist and your awareness of him; so the other songs sound even better when you revisit them. Absolutely worth a listen, particularly if you've tired of the repetitive and predictable nature of much of the mainstream pop or RnB worlds. Chioke Dmachi does things a little differently, and it works.
Download the EP as of November 11th or pre-order via iTunes. Find & follow Chioke Dmachi on Twitter & Instagram or visit his Website.