The first Sofar Sounds session I ever saw, my first experience of this unusual living room gig – full of people sitting, silently, while some artist played a song so stunning it should be illegal to have never heard it – that was Chastity Brown. Songs from the Shed introduced me to her, the search began. Chastity brought Sofar Sounds into my life – a whole new world opened up.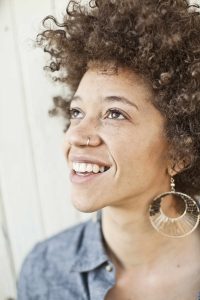 You don't need to label this kind of music, you just need to listen to it. It makes you feel something. The same thing happened the first time I heard Matt Corby perform 'Brother', and right back at the beginning, that life changing day when Tracy Chapman's song came on in an empty bar somewhere in Europe. Music lets you travel through time so specifically. What a wonderful world.
Raised in Tennessee, but based more recently in Minneapolis – Chastity is over in the US on tour, but you know the drill – to catch her performing live follow her on Facebook and Twitter, and check out tour dates on the Website. She has couple of albums out which you can download from there. Get involved.