Alternative rock outfit CAVEPARTY have released a stunning new anthem, aptly entitled Beautiful. The song makes for a classic indie rock experience that builds up from quiet contemplation to absolute passion and energy throughout its three and a half minute lifespan.
As an introduction to the band, the song more than fulfills its role – showcasing cascading, gritty guitar-work, stunning melodic development, brilliant use of instrumental contrast, and a generally immense and audience-aware band who are clearly making music out of a sheer, inherent need to do so.
Beginning with the raw and distorted, almost-lo-fi sound of a guitar being briefly thrashed, the song goes onto lead with a quickly likable bass-line and a vocal melody that's fast to entrance you. The leading vocalist offers more than enough weight and emotion to carry this song and its underlying sentiments in a genuine and captivating way, and at the same time – there's a clear level of identity and character to the tone of voice and this particular style of delivery; adding further to the band's notably recognisable aura.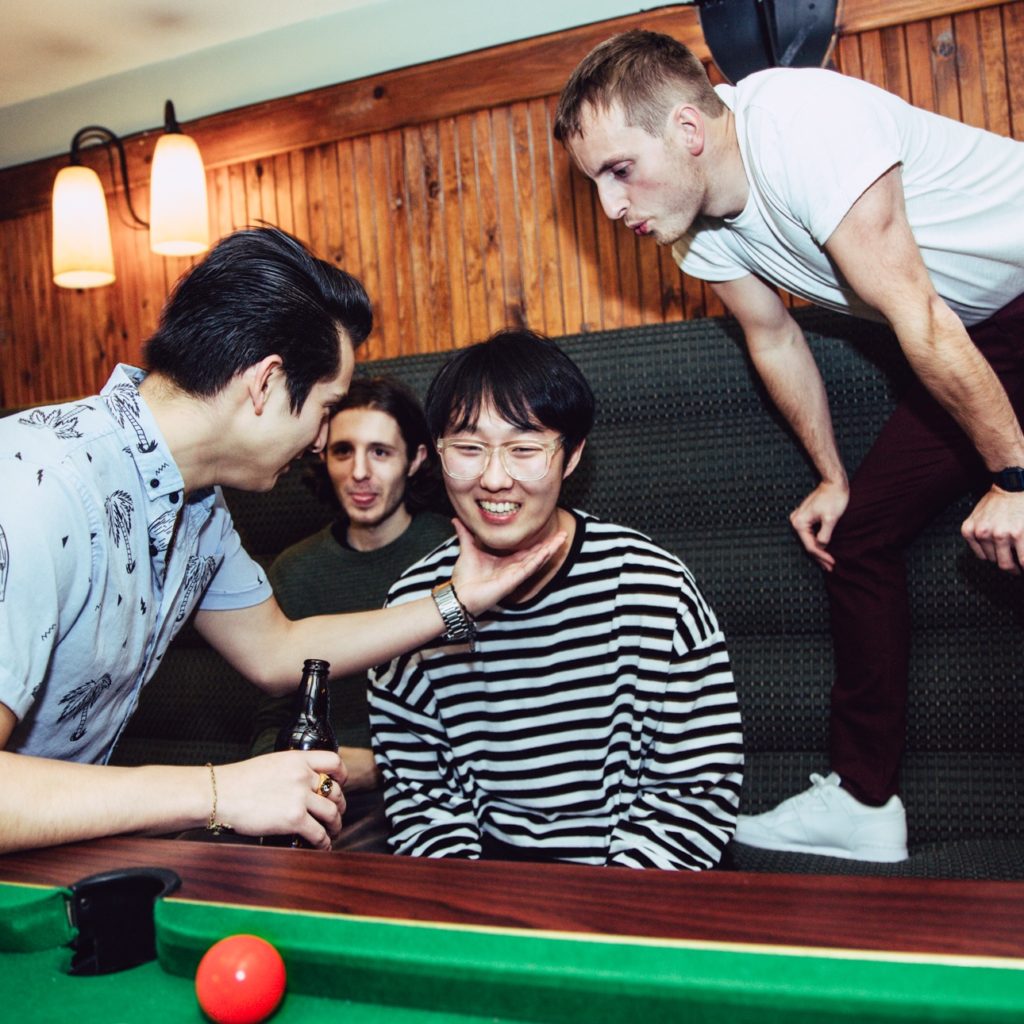 As the song progresses, the melody rises up awesomely – the instrumentation follows suit and enhances the drop to the hook in a powerful way. The lead singer again meets the changing needs of the melody as the hook switches to a near-falsetto array of notes and completely juxtaposes the depth and grit of the verses. Meanwhile, as this structural masterpiece envelops you, the lyrics slowly but surely start to sink in and connect.
Despite that authentic and somewhat raw rock finish, this song really does sound better the louder you listen. As a means of escaping entirely into a moment, Beautiful is everything the indie-rock fan could hope for. It sweeps you away on the passion and strength of the moment, and furthermore – it prompts you to swiftly check out the likelihood of the band performing at a festival or venue close to you in the near future.
A total joy to stumble upon, another breath of fresh air and a mighty step in the right direction for the unstoppable revival of rock music.
CAVEPARTY brings together the talents of lead singer Miru Song, guitarist Ricardo Jesus, drummer Liam Crosby and bass player Josh Grant. Find & follow the band on Facebook, Twitter, YouTube & Instagram. Check out more of the best indie releases via our Rock Playlist.