What a rock sound to wake up to. CatEaters reignite the raw edge, passion and power of punk rock from the nineties era, with an album of originals that introduce their recognisable sound and songwriting in a powerful way.
Weekend kicks things off and bursts into the room with a sense of urgency and depth, though at its core – the track simply celebrates the freedom and fun of the weekend. A few lyrics lean towards self-discovery, but for the most part it's the melody, the chord progression, the sheer grit in the vocal, that give the song a heavier conceptual feel than it actually expresses.
Great riffs, great solos, great unity as a band – a strong start to the aptly titled album that is Rare.
Go Wild With Us follows on with a similar mood and sentiment. The sound is far more Bad Religion than Blink 182, there's not much that's pop-like about this sort of raw and real intensity and energy, yet the story-lines do lean towards an inclusive, party-focused sense of purity. In either case, the band have a great sound – mighty vocals, consistently refreshing progressions and set-ups, space between heavy outbursts.
Pool Attendant keeps things progressing further in this direction. The whole album is designed to be fun, but it hits with a certain authenticity – this isn't faked fun for views, this is the band lost in the moment and the natural passion of the process, and that makes it all the more enjoyable to let play at volume.
As the album goes on, highlights include an impressively guitar-soaked and infectious, inspiring anthem that is Stand Up And Fight – a personal favourite.
An addictive, short-lined and impactful Take Off Your Shirt and its subsequently compelling story-teller Awesome Nights in Belgium further the likeable embrace of this mid-section well.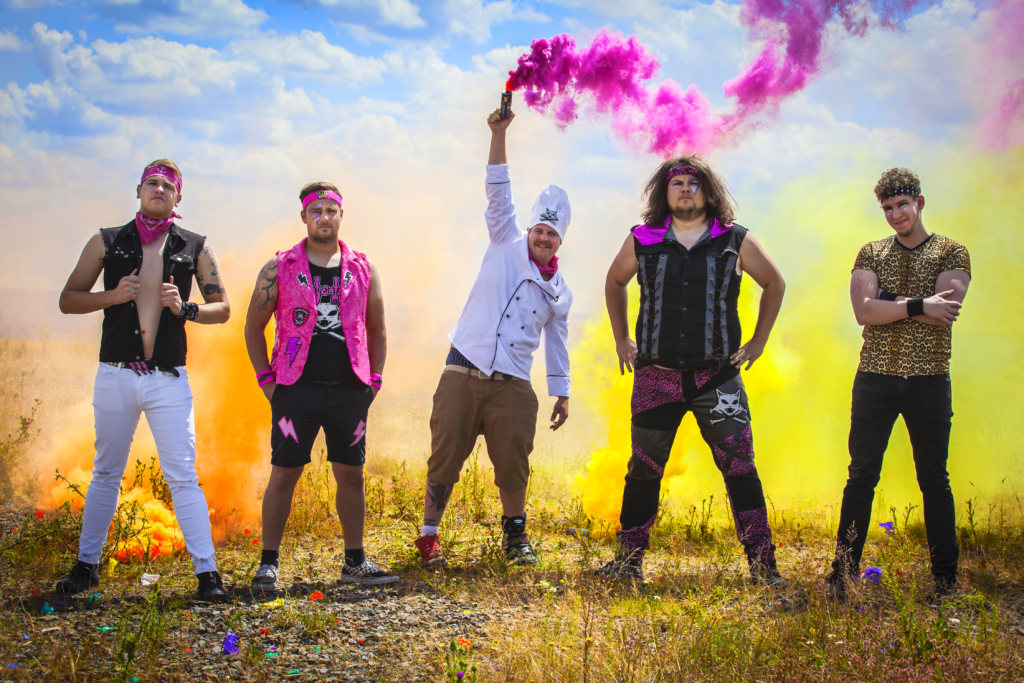 A cleverly self-aware, contemporary rebel that is I Don't Wanna Be Like You swiftly progresses from all-too-familiar auto-tune to strong riffs, solos, and a brilliantly catchy hook. Then there's the explosive and well-placed yet brief Sticksoup to awaken and re-capture any wandering minds.
Mexican Standoff is also really well-placed – a darker mood, fast power-chords and another story that holds attention well. Stockholm Syndrome then changes gears quite notably – a lower vocal tone, an almost grungy feel to the progression, an intimate yet intriguing lyrical backbone. King Of The Road also showcases further versatility and keeps things heavy and intense.
To round things off in a similar fashion to which they began, Dance reminds us of the high energy and live-show potential of the band – an easy anthem to get swept away by, and an infectiously upbeat way to end the collection.
Rare proves as loaded with tales of adventure and turmoil as it is powerful musicianship and clear, compelling energy. CatEaters play their hearts out, roaring through the speakers on behalf of all of our cooped up frustrations and uncertainties – particularly from this past year. This album makes for a temporary yet superb antidote the weight and worries of the world. Turn it up loud.
Download or stream the album Rare here. Check out CatEaters on Facebook & Instagram or visit their Website.