Leading with the hypnotic fusion of voice and rhythm, Carl Lorusso Jr. brings poetry and strong grooves to the forefront of organic folk-rock and blues, with the superb new album Formerly Promising.
We begin with Nighttime Theme, an addictively smooth flow of canned voice and unplugged guitar with live drums and a relentless yet mellow outpouring of reflections to keep you gripped. The switch to a piano intro works beautifully in wrapping things up.
Raw humanity in both performance and lyric paves the way for a familiar yet catchy and fresh approach – qualities that continue throughout this colourful and consistently interesting project.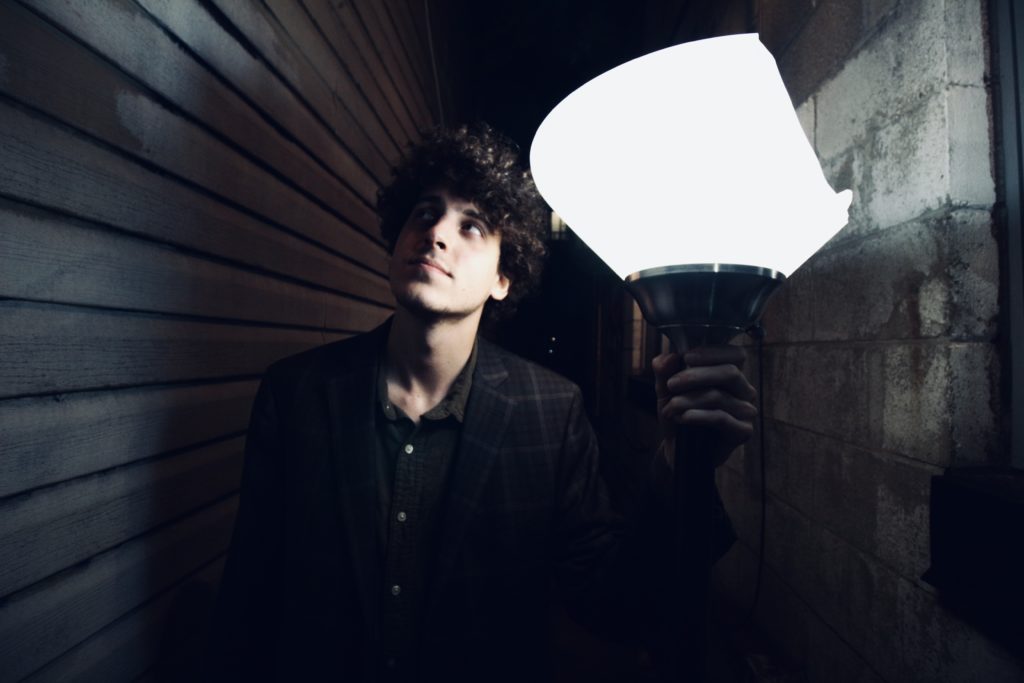 Instrumental quirks soon elevate Where The Party Used To Be, though still there's plenty of space and a naturally flowing, live-band vibe to contrast those canned vocals. We then get some electric slide guitar for a simple and sultry, reflective and humorous Nothing Lasts Forever. Those retro songwriter flavours pay tribute to the dawn of unfiltered folk and blues – something Carl Lorusso Jr. captures well.
Softening the blow is Regular Place, suddenly more Elliott Smith than anything else – poetic and clever, extraordinary yet ordinary in its relatability and original framing combined.
The brilliant song I'll Have One More Before I Go follows on well, piano and tired vocals redirecting us towards the depths of the night. Intoxication and the simple escapism of modern life are recurring threads between songs, and here that sentiment weaves its way indefinitely into the mind.
A touch of joy and upbeat rhythm later juxtaposes the surface-level satisfaction of You Alright, another favourite for its imagery and care. The unmistakable piano work of Nighttime theme Reprise I also stands exceedingly tall after this, before In My New Home feels like a Blues-Folk acoustic classic; a definite highlight, followed by the comforting resolve of an anthemic and guitar-strong Wild Is the World, Long Is the Night.
Soon we reach the authentic charm and exhaustion of Waiting For Your Luck To Turn Around, then the sudden soft-punk grit, doubled vocals and pace of the title-track Formerly Promising. That higher energy is also proceeded effectively by the electro tones and alt-pop reflections of a closing Nighttime theme reprise II – an infectious earworm with long-form musings that beg for you to listen more than once.
Masterfully intertwining heartbreak and comedy across a raw, unedited and honest musicality, Carl Lorusso Jr. delivers a multitude of lyrical and melodic gems throughout Formerly Promising. The project is a joy to let play, insightful and easy to connect with, refreshingly real yet also just silly enough to lighten the weight of the world. Absolutely worth a few streams this year and beyond.
Grab the album Formerly Promising via Bandcamp. Find & follow Carl Lorusso Jr. on Facebook, Soundcloud & Instagram.