Striking original music at your service – Callipolis unites distortion and delicacy throughout this melodic, captivating fusion of genres. Kerosene is powerful, familiar yet unusual, and loaded with clear artistic identity of lasting appeal.
Beginning with the subtle shock-factor of distorted metal riff injections, the song goes on to weave in a soft, jazz-kissed vocal-lead of personality and purpose.
The lyrics weave in poetry and personal reflection across a surprisingly new yet effective melody – original writing, as suggested, working its magic amidst an equally original arrangement.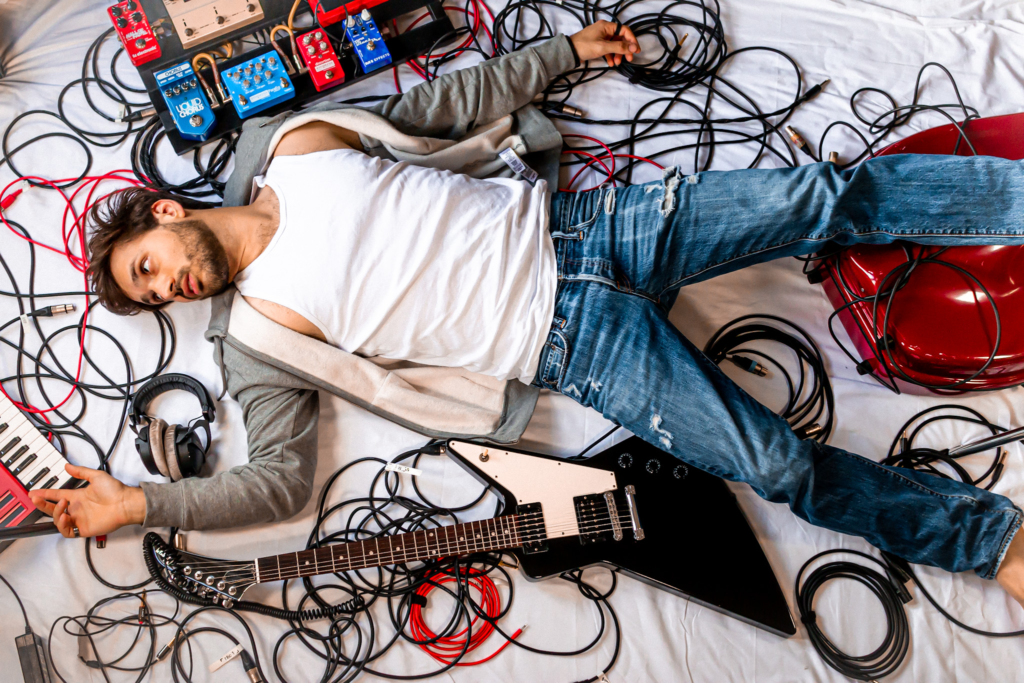 "Veins of frozen kerosene melting under starlight,
My brain dissolves from morning guilt again yet another night."
Once those initial calling cards have made themselves known, the song goes on to build around and embrace the listener – the intentions overpowering the unique style and quickly prompting a closer, more high-volume listen.
Beautiful at its core, interesting on the outskirts, and boldly indicative of a genuinely uninhibited artist.
Timo is the name behind Callipolis, art rock and chamber pop helping define the style. Ultimately though, Kerosone is brilliant, a work of art unconfined by genre or industry expectations.
Alternative and somewhat experimental, an absolute anthem regardless – a fantastic debut; I look forward to hearing more.
Download Kerosene via Bandcamp. Check out Callipolis on YouTube, Instagram & Facebook.