Classic dance-pop vibes meet with electro-funk tones and faultlessly smooth vocals, as recording artist and entrepreneur CaliStar launches her latest collection of hits, for Glitterati.
Kicking things off with the positivity and catchy melodic shifts of Ethereal Lover, instantly the mood is set for a fine balance of nostalgia and fresh summer vibes.
Creative production fuses the familiar and new with equal precision, riding bass-lines and guitar-rhythms meeting the brightness of the synths and this rising anticipation, as CaliStar's observational and poetic lyrics reflect on appreciating the moment and escaping into the sound of now.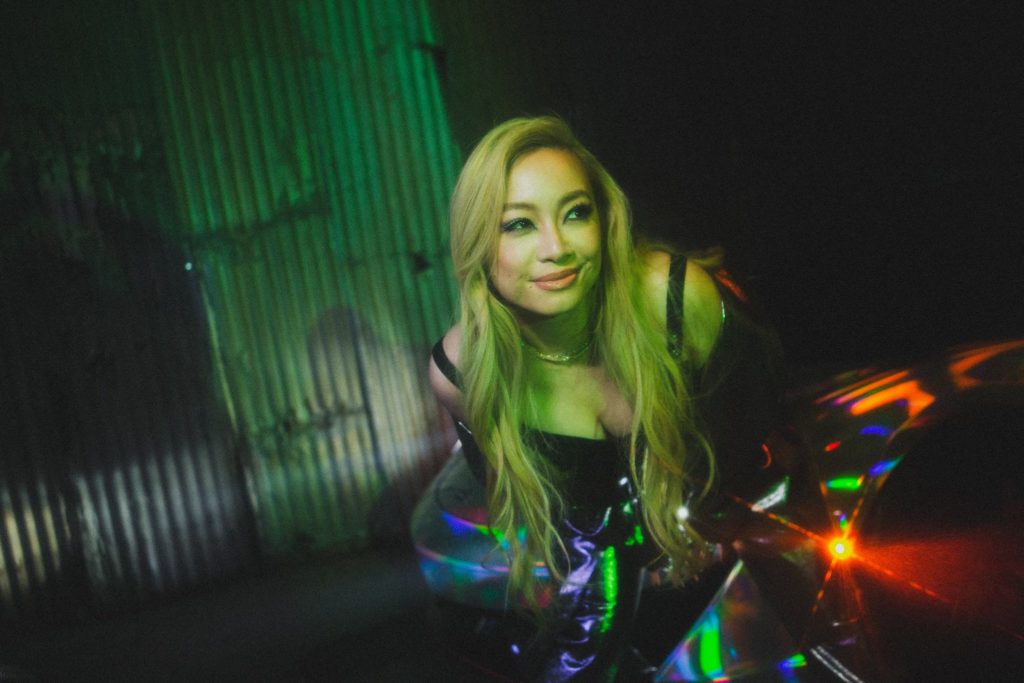 It's a strong start, and notably dance-floor-ready when considered next to the subsequently artistic and quirky pop follow-up that is Can't Sleep. Already CaliStar's versatility is clear, and this track rains down with a sublime combination of delicacy and energy.
Relatable and both calming and awakening, depending on what you need from it, Can't Sleep connects with the presence of a timeless pop classic, and showcases both the quieter and more bold inflections of CaliStar's impressive vocal range.
Creative freedom continues to blend into these eclectic and mainstream-ready threads of songwriting, as hip-hop-inspired title-track Glitterati brings the attitude and swagger. Then in stark contrast, the piano-led and evocative sound of Do What We Wanna proves quickly unmistakable – a heartfelt ballad with a hugely passionate, big-band finish that naturally raises the roof.
Better softens the mood with a smooth disco warmth and intimacy at its core, again shining light on yet another side to CaliStar's uninhibited approach. Then to finish, we get a touch of mildly cinematic or theatrical performative brightness, for the inspiring and ultimately uplifting to near-euphoric peaks of Don't Give Up. An ideal way to wrap up what is an incredibly impressive and unexpecteldy varied EP.
"You're almost there, don't give up the fight."
CaliStar has mastered a handful of styles within this short project, yet manages to hold onto a clear sense of identity and integrity along the way. Well-worth a few streams this summer.
Download or stream Glitterati. Find CaliStar on Facebook, Twitter, TikTok, Apple, Instagram & their Website.