Driving with equal parts emotional grit and unwavering confidence, Bad Habits is a hard-hitting album that focuses as much so on self-belief and motivation as it does personal honesty, struggle and realness.
Loaded Rifle is all of this, and kicks off the album in a bold and heavy way. Featuring classic hip hop sound-play and a notably recognisable vocal tone, the opener is an easy anthem that lays bare a sense of possibility and personal turmoil all at once.
This balance between the reality and the dream proves a clear calling card throughout this album, and C.Butts maintains a level of integrity and character every step of the way.
Seeing things switch gears early on, Gelato follows with a calmer soundscape, a touch of classic jazz-cafe, and a fast-paced yet still mellow vocal lead that appreciates the little things and captivates with detailed, quirky bars at the very same time.
Everything from the skits between tracks to the wordplay and fun that crops up in between moments of intensity tips its hat to the rap legends of the nineties.
I'm Sick Of It later adopts a similarly mellow, imagery-loaded moment of calm. Before this though, Ain't No Way darkens the mood again to take a walk down a late-night pathway of realism and uncertainty. Always there's clear eclecticism between beats and stories, even the manner of delivery, the flow, highlighted by the leading artist.
West Coast reignites the nineties all the more so, with a strong dynamic between vocals, and a retro synth-riff lead that's quickly recognisable.
Other highlights include an Americana-kissed and contemplative It's Just One Of Those Days – a track that steps away from volume to lay bare a personal outpouring of angst and a desire to disconnect from the weight and pace of the world. Great flows lead us through a likeable, immersive soundscape, and C.Butts tells his own story, details his own mood, in an open and relatable way.
The Struggle afterwards injects a clear level of poignancy with a powerful underlying intention that captivates with every inspiring line that pours through.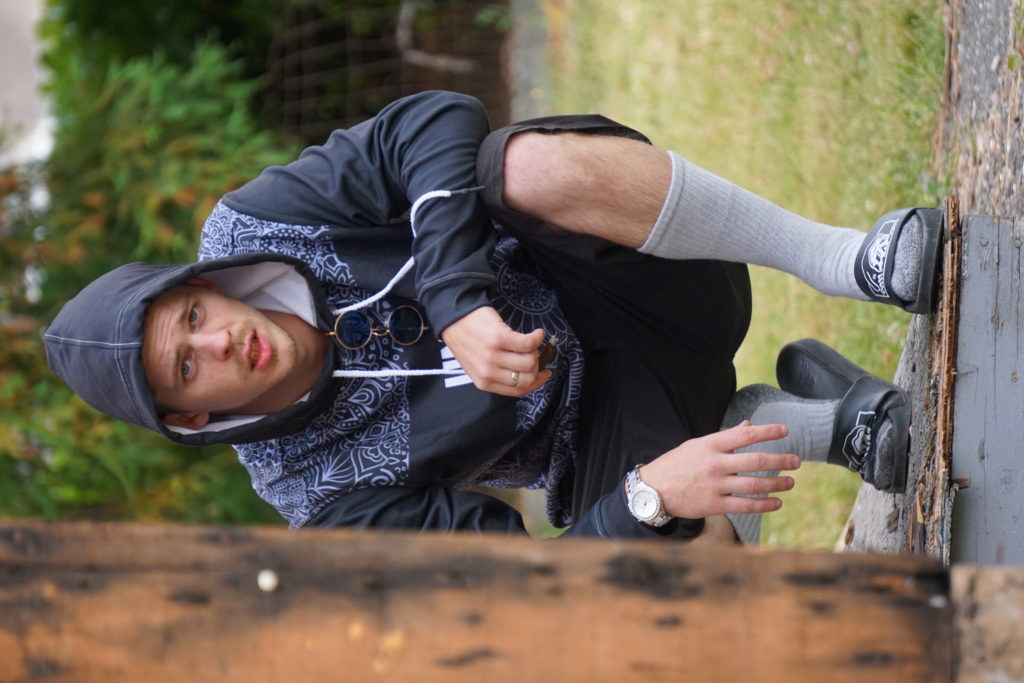 At the penultimate moment, Down South briefly takes on a third-person character format to tell a fresh story and set an aptly South American mood – offering further versatility in terms of C.Butts' creative reach.
Then we get a mellow, simple chord progression and some fast-bars to see things to a hopeful, focused finish. Get So Low reignites the motivational energy from earlier, and ends things on a nostalgic high – with a likeable soundscape and relentless rap-work that begs for you to listen more than once.
Bad Habits is an established album, in short – impressively eclectic, crafted like a classic project from the dawn of hip hop, leading with a fresh sense of identity that is the C.Butt's manner of writing and performing. Sit back, set the mood, and enjoy.
Check out C.Butts on Facebook & Instagram.