Book Of Shame quickly and colorfully tick a whole lot of boxes with this latest release. Killing Pickle is an indie-rock power-house. Beginning with the simple strength and rhythm of distorted power-chords and short verse lines, the song intrigues with space, lyricism, and its own subtle but entrancing pulse.
The lyrics captivate from the offset, finely selected lines of poetry shine through and draw you in. Then things start to build, the melody changes lanes and seeks to involve you even more. There's a notably anthem-like quality to much of the song, making a live show appeal with its potential for immense togetherness and a great chance to let out some bottled up energy.
The shortness of each section on this track means that it keeps you interested with a fair level of change and progression. The sections are also each fairly easy to familiarize yourself with, so this too helps cement the entire song in your mind. In addition, even though it's under four minutes in full, the experience seems much bigger thanks to all of this evolution – and the way the energy moves from the spacious and mellow intro to the full-throttle, near-psychedelic roar of the latter half. The accompanying video, in its raw, punk-rock, DIY state helps reinforce this in a wonderfully genuine way.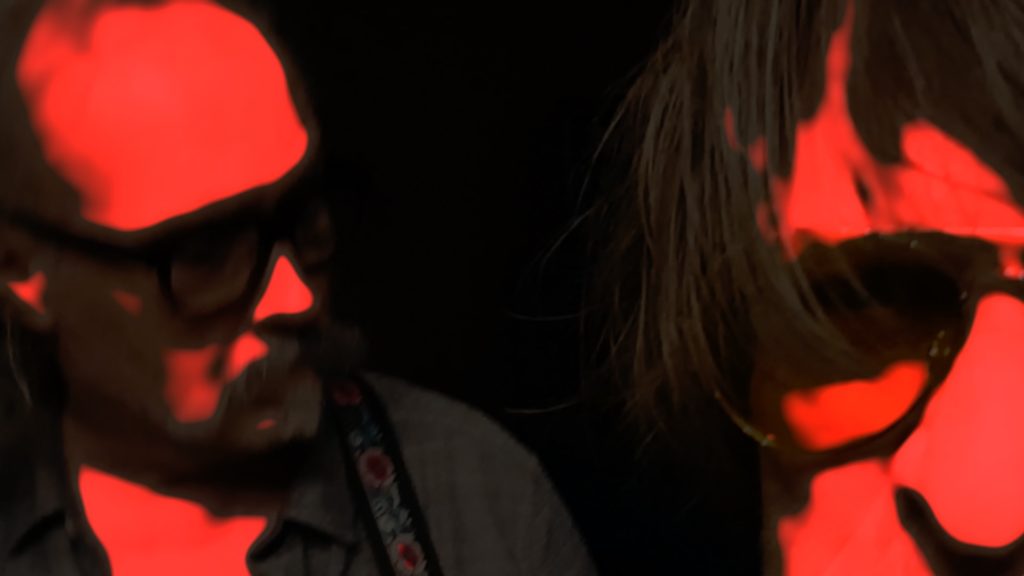 The rhythm of the words and the simple punk-rock build up of the music, combined with some infectiously crisp drum-work – a mighty feature on the track from the one and only Fergus Gerrand – helps make this an easy release to turn up loud and be enveloped by. At the same time, the use of contrast is superb – lines like you ever stop and wonder why you're never happy till ya drained it dry stand out among an instrumental pause, and everything afterwards hits with all the more impact thanks to this moment. Then you get the burst of energy, the full musical warmth of those bigger sections – a crowd high, complete with easy yet intriguing and original lyrics to cling to as you hype yourself up.
The song's inherent sense of growth has been presented to such an effective degree thanks to strong writing and the impressive production skills of Rico Conning. Conning, known for his work with Wire, The Lines, William Orbit, Depeche Mode and Saint Etienne, played a huge part in helping shape the release and giving it a clean finish – allowing the whole thing to be experienced at volume.
Killing Pickle is a great track, one with an immersive sense of rising passion and energy, and the sort that offers up an immediately familiar intro once you've heard it even a single time. An indie dance-floor smash but also something to provoke a slightly deeper level of thought at the same time. Well worth a spin.
Got your wires crossed, and that's what's doing you in. 
Stream the single on Soundcloud. Find & follow Book Of Shame on Facebook, Twitter & Instagram.