Blue Soul Ten, the brain child of Claye Greene, makes a long awaited return this year with a brand new album entitled The Beautiful Warrior. Following on appropriately from the delightfully smooth and colourful The Fearless Warrior, the project brings back the artist's uniquely creative approach to music production. This is the work of a composer, a musical craftsman. From the opening, title track, the organic ambiance is met with a touch of retro flair that guides you through your day in a lightly uplifting manner.
A dose of tribal beats come through with Forever U – an unexpected combination of instruments, a couple of simple yet easily hypnotic and memorable riffs pour out, as well as snippets of a deeply soulful vocal performance. The music has the feel of an RnB classic, the smooth movement melts your concerns away, the gentle rhythm of it reminds you to keep moving. The songwriting here brings something new to the stage, the story-line leaves you following each lyric closely, and the loyal, loving nature of the concept is likely to appeal to any number of romantics who hear it.
Mellow vibes emerge initially with the sultry, reflective tones of Free Myself – later evolving in to fairly high energy yet still dreamlike and smooth piece of music and writing. As with the last project, there's an underlying feeling of hope throughout this album; inspiring thoughts, possibility, as well as the odd touch of realization and moving on. It's a joy to have it with you and it makes for the perfect playlist for any number of situations throughout your day. The melody here has a nostalgic blessing about it that really adds to the likability.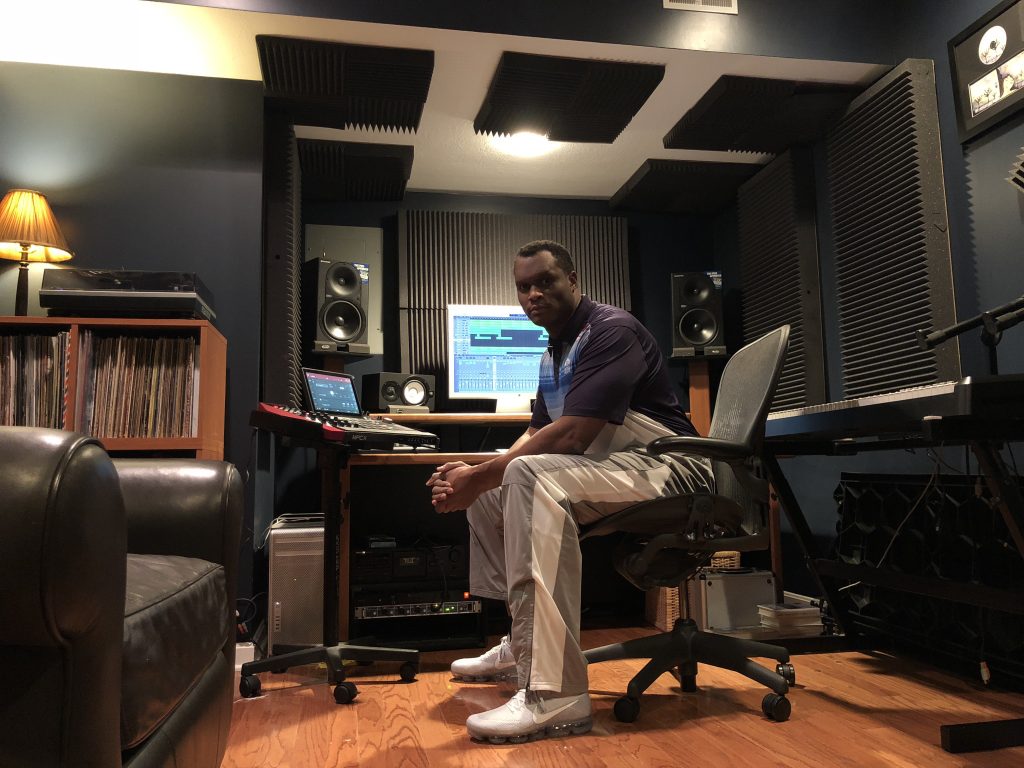 Drifting takes things in another slightly unexpected direction. The detail on these tracks is phenomenal, the creator's awareness of world music and of how to craft a certain mood for the listener is unquestionable. This song has a lot of character and brings together a number of fresh elements that keep your interest throughout, as well as working well to maintain that overall easy going feeling.
Here I Am follows on in a similarly unpredictable yet beautifully fitting manner. The acoustic riff and the delicate vocal contrast stylishly with the distant wave of audio floating behind them. It has a mesmerising effect that really lets you escape the pace of the outside world for a while. This one's a personal favourite, after which Try feels like a beautiful extension of the moment. This mid section of the project is stunning.
Silly Me puts out a slick and seductive jazz vibe, featuring yet another skillful leading voice – meandering consistently and playing creatively with the melody and the mood. Believe keeps things blissfully calm, creating an ambient, trip-hop-like soundscape around you. Then Rain Fall comes pouring through the speakers, setting an almighty and addictive mood that really captures your attention. This is the sort of minimalist, cool and creative track that you could easily return to again and again when searching for that clarity or inner peace. A simple, Jazz-cafe-style beat, a hint of piano, a stormy night, a distant, almost whispered voice – it's a beautifully entrancing moment. The sound is so crisp and real yet equally smooth and dreamlike.
Blue Theme III is technically the final track of the album and lays out a joyful, rhythmic ambiance that takes you to some beautiful beach somewhere to reflect on the adventure that came to pass. The song very gradually evolves into something powerful and mighty, without ever overwhelming you with detail or volume. It's a superb way to finish. Following this, Free Myself (Greenhouse Remix) – a bonus feature with the new CD – breaks down the energy of the original and brings back that stormy backdrop to leave a lasting vibe lingering around you as the project comes to a close.
Blue Soul Ten is a sound you don't want to be sleeping on anymore. Check out the 2016 project The Fearless Warrior if you haven't yet, and find & follow the project on Facebook, Instagram and Twitter to stay tuned for the new and unmissable The Beautiful Warrior.