Blue Soul Ten steps briefly away from the warrior themes of the past. Even so, you can trust that a new project under this name is one worth taking the time out to sit back and revel within. Ten Percent doesn't let you down.
Kicking into gear with the blissfully light on its feet yet fast-paced soundscape of the title track, BST's skills in both musicianship and production shine brightly from the offset. This jazz-soaked, organic drum-and-bass offering directs you through a downpour of soul and emotion, leaving you feeling as if you're the quiet stillness amidst a beautifully manic world. It's busy yet gentle all at once, and despite the oneness, the united wave of the experience, the details and layers that make it up are each incredibly crisp and impressively crafted. We start as we mean to go on, and the album continues to envelop you in all the right ways.
A touch of softly confident funk guides you through the rhythmic warmth of Give in to Me. A beautifully gentle and seductive RnB vocal whispers the melody and these intimate lyrics as if the whole thing was written purely for you. A gorgeous and timeless love song that celebrates personal relationships in a classically cool and smooth way.
Make It Hot follows on with a jazz-cafe bounce that makes you want to strut down the high street without a care in the world. Poetic and entrancing paired vocals weave an easy melody in between moments of vintage-hip hop – a brilliant use of contrast that gives the track a real sense of dynamic and progression. Inspiring ideas float through amidst these beautifully enchanting soundscape; an easy one to love and a definite early highlight.
Life adds a moment of unexpected joy to the record, introduced by a dialogue between two boys and their father – it's a segment you can't help but smile about, and it leads into yet another inspiring and brilliantly motivational piece of songwriting and composition. Profoundly uplifting, a stunning performance and a notably engaging, addictive groove. Another highlight (and so begins the impossible task of locating which tracks aren't).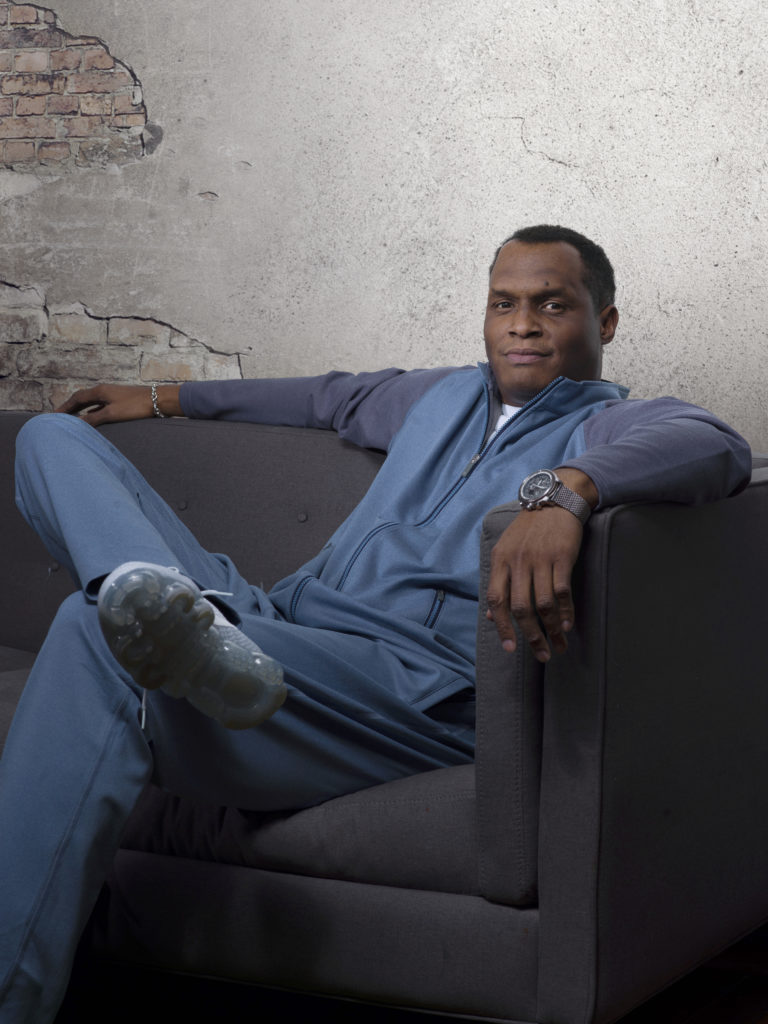 Keeping you on your toes just enough so to hold attention, a hit of reggae pours through for the aptly titled Satisfied – eclecticism and a certain genre-free creative approach are known calling cards of the Blue Soul Ten sound. A well-placed moment of passion that's difficult not to dance to.
105 Interlude follows on and crafts a slowly rising soundscape around you that seems partly Prince-like and partly cinematically full and flawlessly composed. A subtle hint of experimentation weaves its way into the mix, captivating and calming you, without the use of lyrics or vocal melodies. A partly familiar yet decidedly unique piece of music, cleverly recognisable once it's crossed your path.
Afterwards, Real Love drives with a classic pop sentiment and a likable guitar riff that's almost punk-pop-inspired. The vocal keeps things soulful, fusing RnB and pop, and the contrast between the twinkling outer edges and the grit of that leading riff helps move things along in a seductively rhythmic manner. Then you get the equally seductive embrace of a classic and stylish Purpose – a stunning rap vocal brings character and quiet confidence; subtle swagger and flawless, mellow rhythm. The track goes on to envelop the listener as the pace increases – hints of Zero 7 float through as the leading vocalist works his poetic and topically provocative magic upon you.
There is categorically not a single moment wasted on this album. Blue Soul Ten select the best of the best, and then they make sure to perform, record and produce those chosen tracks to the utmost highest quality. The third project from them to cross our paths, and yet another that mesmerizes in an unexpected manner.
These Words is a stand-out towards the end of this latest album. The pace and the hypnotic vocal rhythm draw you in from the offset and continue to surround you in a beautifully expressive manner throughout. The intimate, up front nature of the voice is stunning, and despite the complex and impressive nature of the instrumentation, it takes nothing away from the natural qualities of that voice. Impeccable production, incredibly skillful and absolutely worthy of any and all praise sent through.
Grateful adds a moment of piano-led soul at the penultimate moment, a vocalist with a clear and natural connection to the performance. The song takes a minimalist pathway and again tips its hat to the likes of Portishead and Zero 7 with that subtle but certain swagger and softness combined. Then, just to throw in a final curve-ball, Blue Theme V finishes things up with a brilliant touch of Didgeridoo, and a subsequent soundscape that again flutters through with a sublime mix of high energy and peacefulness. A brief touch of sax leads you through this instrumentally and creatively free soundscape, leaving you bewildered yet confident that you're in safe hands.
Immensely good music, timeless and masterfully crafted – absolutely worth the time it takes to let yourself experience it. Blue Soul Ten strike again.
Find & follow Blue Soul Ten on Facebook, Instagram & Twitter.